Introduction:
Japanese is an East Asian language spoken by about 128 million people, primarily in Japan, where it is the national language. It is a member of the Japonic (or Japanese-Ryukyuan) language family, and its ultimate derivation and relation to other languages is unclear. Japonic languages have been grouped with other language families such as Ainu, Austroasiatic, Korean, and the now-discredited Altaic, but none of these proposals has gained widespread acceptance.
Japanese is poetic, musical, fascinating – and undeniably tough. But learning it is worth all the effort. It will let you visit temples in Kyoto and otaku towns in Tokyo, watch un-dubbed Studio Ghibli movies, and make Japanese friends all over the world.
What's more, the right Japanese course will help you make better progress in your studies. You'll find yourself speaking with confidence, understanding kanji, and perhaps most importantly of all, having fun while learning.
Not all Japanese courses are the same, however. Some are more focused on listening, others on grammar, and others on kanji. Some include manga and others have workplace dialogues. And some… just aren't that great.
So we've rounded up our top online courses for learning Japanese.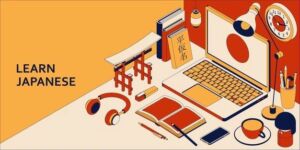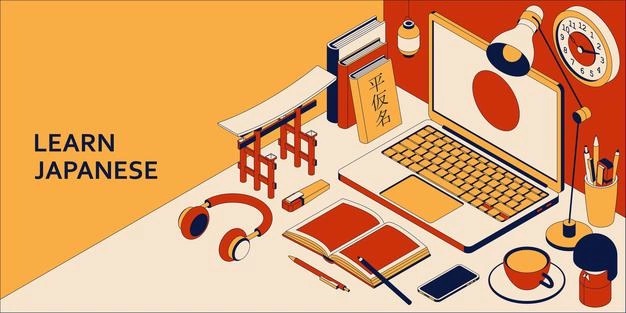 Best programs:
1.MULTIBHASHI
Multi-Bhasi provides online classes to learn the Japanese language and it is one of the perfect online courses for the beginners to learn the language. There are two main ways to get to know Japanese with MultiBhashi, either by signing up for the series of one-to-one online sessions or also you have an option of webinar classes.        
The classes are based on the subscription: You sign up for a monthly package and can add additional classes if you like. The lessons are usually made in Japanese, but if you are a total beginner you can recommend an English instructor.
Meanwhile, the self-study resources include grammar guides, graduated readers with sound recordings, video courses and practical exercises,are of well advanced. So, with proper instruction you will have to develop your own tasks and tools for tests. However, you can use a wealth of knowledge to organise your study with the help of MultiBhashi. 
2. JAPANESE UNCOVERED (I WILL TEACH YOU A LANGUAGE)
LEARN JAPANESE THROUGH READING AND LISTENING TO A STORY. Reading and listening in Japanese as a beginner is tough. It has an extremely fast speech tempo, i.e. people really do speak Japanese faster than Spanish, Mandarin, and English. And when you're reading, there are no spaces between the words. Unless you recognize them, it's really hard to isolate them and look them up in the dictionary. 
Enter Japanese Uncovered from I Will Teach You a Language. This 20-module course focuses on learning Japanese through a multi-chapter story. In doing so, it will give you lots of reading and listening practice.
First, you'll read and listen to a chapter. Then you'll learn the vocabulary from that chapter, followed by the grammar, the pronunciation, and part of the script. Finally, you'll get some cultural and politeness insights and a quiz. Then, it's onto the next chapter.
3. JAPANESEPOD101
HEAPS OF AUDIO AND VIDEO CLASSES
Podcast-lovers will likely enjoy JapanesePod101, which teaches the language through relaxed audio and video lessons with charismatic hosts and often-humorous dialogues.
There are plenty of lessons to choose from, but if you're not sure where to get started, just pick a "pathway" or specific series. 
The lessons are mostly dialogue-centric. You'll listen to a target dialogue, and then the hosts will break it down for you line by line. Often (but not always), the lessons build on each other, using material from past lessons while also introducing a new grammar point and some vocabulary.
4.PIMSLEUR
SLOW BUT GOOD-QUALITY AUDIO COURSES Struggling to remember vocabulary lists? Tripping over long Japanese words? You might find Pimsleur helps you improve your vocabulary recall and pronunciation.
These audio courses are based on the Pimsleur Method, an approach to language learning that's based on scientific research. It's made up of four principles: never learning too much at a time, studying new vocabulary in context, revisiting it after increasingly longer intervals, and giving you time to formulate the correct answer.
The courses contain 30-minute audio lessons in which you'll listen to new vocabulary being used in conversation, hear brief explanations, and then practice saying and creating the sentences yourself. 
It also uses a technique called backchaining to help you learn Japanese pronunciation. If you're struggling with phrases like ittehaikemasenka/行ってはいけませんか or the infamous sokuon/double consonant, this could be helpful. 
5. LingoDeer 
FUN APP WITH CLEAR GRAMMAR EXPLANATIONS
LingoDeer is an entertaining (and kawaii) app that will teach you Japanese grammar, vocabulary, and basic kanji. The company claims it will take you up to B1/N4. However, serious learners will likely want to combine it with other resources, including additional word lists/vocabulary-builders.
Each bite-sized lesson teaches you a grammar point and some vocabulary, which you drill with a variety of practice tasks: writing sentences, identifying the unnecessary word in a sentence, multiple-choice quizzes, and more. The units wrap up with listening comprehension exercises, and you can record yourself saying the target dialogue. 
There are character drills, too, but only for 100 kanji. And you can also take their Fluent Japanese dialogue lessons, which go from N5 to N3 and sit alongside the main course.
6. MARUGOTO
CHOOSE HOW MUCH YOU WANT TO BE CHALLENGED WITH THESE BEGINNER COURSES
Maybe you just want some basic Japanese practice before you vacation in Kyoto. Or perhaps you actually want to learn Japanese and are looking for something that will give you a fairly comprehensive foundation. The great thing about Marugoto is that it has courses for both types of learners.
Katsudoo will get you speaking and listening to basic Japanese vocabulary. With Rikai, you'll study the same Katsudoo lesson, but then you'll do some extra activities to get you working on kanji, reading and writing comprehension, and more.
The courses use a variety of activities, from audio clips and videos through to questionnaires and PDF downloadables. You can also sign up to study in groups with a tutor who will give you feedback.
Plus, it's designed to accompany the Marugoto textbook series, so you've got plenty of expansion options.
7. Memrise: 
Memrise is a wonderful platform that uses a three- step way to learn Japanese. The best part of this platform is that it uses real-life examples. Using real-life examples makes their lessons so interesting. They also have resources for audio and video from the native speakers. Then you can practise speaking. Memrise Japanese has the facility of both a free version and PRO version. If you go for the PRO version you get to avail an extra set of facilities like chatbots and adaptive technology. The disadvantage here is that the beginners here may get confused.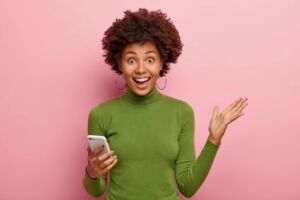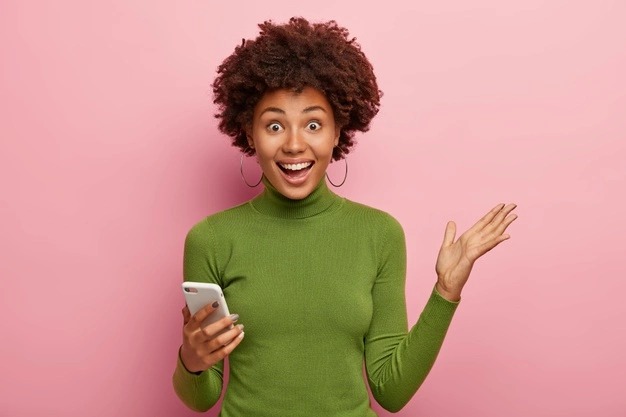 So, the next time you're on your phone while killing some time, don't play mindless games or scroll social media. With these 7 amazing programs for learning Japanese, you can make the most of your dead time and tap your way to higher fluency!
Good Luck!!!