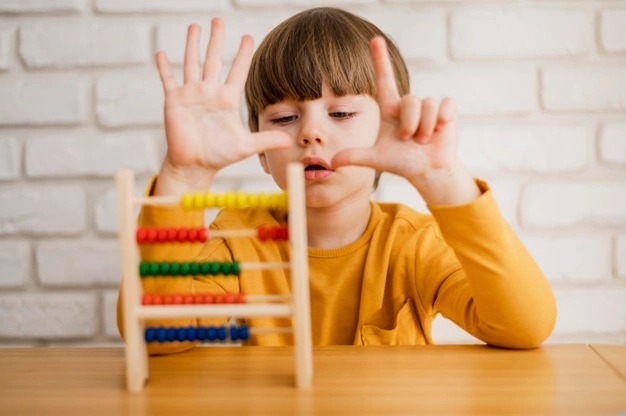 The late actor Irfan Khan and his quintessential movies have highlighted how learning new skills, be it learning a new language for a teenager or be it finding a preschool for a toddler can create a whirlwind in the life of parents and sometimes (funnily) in the lives of would-be parents as well.
What is the best skill that we can teach our kids is still an unsolved puzzle! As a parent and a teacher, I feel, somehow following this rat race without any timely research and knowledge is interfering with the innocence and the overall growth of the child. We have all forgotten that wearing a dress that is trending and choosing a skill for our child-are two completely different things.
It is a rather confusing time for a child where we are telling our kiddo that he/she is unique and at the very next moment instructing them to follow their peers. Why should he be the next Sundar Pichai or the next Sachin Tendulkar?!!! He should make his own landmark. 
Language learning-
As I mentioned before, extensive research has to be done depending on the likes and dislikes of the child. Children are blessed with innocence and hence they do not carry mental baggage like us. Children of preschool age are at their best in their language learning abilities.
A child at that age can easily speak and understand as well as three languages and hence as a teacher I feel instead of introducing Foreign language at class 6 or 7, they should be given basic level knowledge of one foreign language. At least emphasis should be given on listening skills as children are at their optimum and most part of their learning come from listening. As a parent, you must have noticed after coming back home how children imitate their peers and teachers.
Multibhashi-
As the name suggests 'Multi' meaning more than one and 'bhashi' meaning language- is one of those platforms which you may choose in order to acquire language skills. Foreign languages are not taught in preschools or for that matter in primary too and if you feel that your ward is good with a gab of words, then try to take one demo session with your chosen trainer at a nominal cost.
Multibhashi can also design the curriculum based on your child's level and that remains with you throughout. If you happen to like the trainer you may continue with him/her for as long as you want. The cost of the classes will depend on the experience of the teacher. 
Multibhashi and Art & craft-
When we were kids, drawing, and colors used to give us unlimited joy. Pandemic has made online learning a way of life. School education has become costly and in this breakneck scenario, there are a lot of people who have lost their jobs and are not getting the expected salary.
Hence a lot of parents are planning to put a stop to preschool learning but then learning per se has no boundary. Multibhashi classes can be attended from any corner of this world. All you need is a good internet connection and you are good to go! During one-to-one sessions, the child gets the full attention of the teacher and this is especially helpful for an introverted child, who speaks little among his peers. Even in group sessions, the child won't have to struggle to clear doubts as the groups are small and the teaching method is crisp and to the point, unlike the online classes which we find in schools.
These are the two skills that I as a teacher and a parent, feel a child of any age can learn and excel. The good part is both skills can be learned at their own pace and there is no pressure on the child to acquire certain percentages. Whenever the question of improving the skill of the child comes, we have to promptly check that there is no concept of 'pass' or 'fail' associated with it, then only a child will happily learn it and excel in it in the future and the excellence will be there for everyone to see!