What Is Language Exactly?
Language is a system of conventional spoken, manual (signed), or written symbols through which human beings, as members of a social group and participants in its culture, express themselves. The functions of language include communication, the expression of identity, play, imaginative expression, and emotional release.
Parts of Language:
Language, be it spoken, signed, or written, has specific components: lexicon and grammar:
Lexicon: It refers to the words of a given language. Thus, the lexicon is a language's vocabulary. Grammar refers to the set of rules that are used to convey meaning through the use of the lexicon. For instance, English grammar dictates that most verbs receive an "-ed" at the end to indicate past tense.
Phoneme & Morpheme: Words are formed by combining the various phonemes that make up the language. A phoneme (e.g., the sounds "ah" vs. "eh") is a basic sound unit of a given language, and different languages have different sets of phonemes. Phonemes are combined to form morphemes, which are the smallest units of language that convey some type of meaning (e.g., "I" is both a phoneme and a morpheme).
Semantics and syntax: We use semantics and syntax to construct language. Semantics and syntax are part of a language's grammar. Semantics refers to the process by which we derive meaning from morphemes and words. Syntax refers to the way words are organized into sentences.
We apply the rules of grammar to organize the lexicon in novel and creative ways, which allow us to communicate information about both concrete and abstract concepts. We can talk about our immediate and observable surroundings as well as the surface of unseen planets. We can share our innermost thoughts, our plans for the future, and debate the value of college education. We can provide detailed instructions for cooking a meal, fixing a car, or building a fire. The flexibility that language provides to relay vastly different types of information is a property that makes language so distinct as a mode of communication among humans.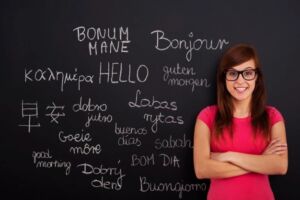 Is Language Acquisition A Biological Factor?
Given the remarkable complexity of a language, one might expect that mastering a language would be an especially arduous task; indeed, for those of us trying to learn a second language as adults, this might seem to be true. However, young children master languages very quickly with ease. Some believe language is learned through reinforcement. While others assert that the mechanisms underlying language acquisition are biologically determined. The use of language develops in the absence of formal instruction and appears to follow a very similar pattern in children from vastly different cultures and backgrounds. It would seem, therefore, that we are born with a biological predisposition to acquire a language. Moreover, it appears that there is a critical period for language acquisition, such that this proficiency at acquiring language is maximal early in life; generally, as people age, the ease with which they acquire and master new languages diminishes.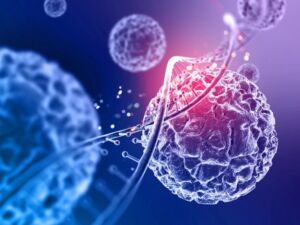 Does Language Also Affect Our Thoughts?
When we speak one language, we agree that words are representations of ideas, people, places, and events. The given language that children learn is connected to their culture and surroundings. But can words themselves shape the way we think about things? Psychologists have long investigated the question of whether language shapes thoughts and actions, or whether our thoughts and beliefs shape our language.
Two researchers, Edward Sapir and Benjamin Lee Whorf began this investigation in the 1940s. They wanted to understand how the language habits of a community encourage members of that community to interpret language in a particular manner. Sapir and Whorf proposed that language determines thought, suggesting, for example, that a person whose community language did not have past-tense verbs would be challenged to think about the past. Researchers have since identified this view as too absolute, pointing out a lack of empiricism behind what Sapir and Whorf. Today, psychologists continue to study and debate the relationship between language and thought.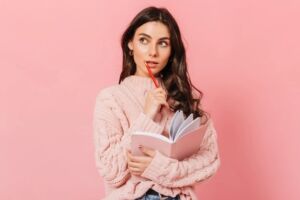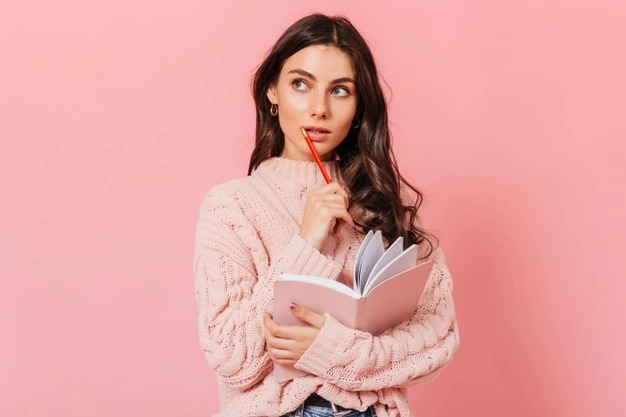 Do children already start to recognize sounds even before they are born?
Children begin to learn about language from a very early age. In fact, it appears that this is occurring even before we are born. Newborns show a preference for their mother's voice and appear to be able to discriminate between the language spoken by their mother and other languages. Babies are also attuned to the languages being used around them and show preferences for videos of faces that are moving in synchrony with the audio of spoken language versus videos that do not synchronize with the audio.
Think about what you know of other languages; perhaps you even speak multiple languages. Imagine for a moment that your closest friend fluently speaks more than one language. Do you think that friend thinks differently, depending on which language is being spoken? You may know a few words that are not translatable from their original language into English. For example, the Portuguese word "Saudade" originated during the 15th century, when Portuguese sailors left home to explore the seas and travel to Africa or Asia. Those left behind described the emptiness and fondness they felt as "Saudade" the word came to express many meanings, including loss, nostalgia, yearning, warm memories, and hope. There is no single word in English that includes all of those emotions in a single description.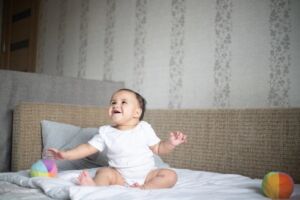 Language may indeed influence the way that we think, an idea known as linguistic determinism. One recent demonstration of this phenomenon involved differences in the way that English and Mandarin Chinese speakers talk and think about time. English speakers tend to talk about time using terms that describe changes along a horizontal dimension, for example, saying something like "I'm running behind schedule" or "Don't get ahead of yourself." While Mandarin Chinese speakers also describe time in horizontal terms, it is not uncommon to also use terms associated with a vertical arrangement. For example, the past might be described as being "up" and the future as being "down." It turns out that these differences in language translate into differences in performance on cognitive tests designed to measure how quickly an individual can recognize temporal relationships. Specifically, when given a series of tasks with vertical priming, Mandarin Chinese speakers were faster at recognizing temporal relationships between months. Indeed, Boroditsky sees these results as suggesting that "habits in language encourage habits in thought".