Getting an edge with foreign languages
Students in strict degree programs, such as engineering, word class education in areas outside their discipline, are at their fingertips, yet it feels entirely out of reach. Even students interested in taking classes about particular topics outside of their significant feel like they cannot. There is no encouragement within universities to explore what the other colleges have to offer. Taking the time and effort to add additional classes to an already heavy workload will often delay graduation. Additionally, engineers rarely engage in study abroad programs. For engineers, the options are limited, and the risks are high. I, myself, looked into engineering study abroad and could not find a clear path that wouldn't set me back a year. So the question becomes: is this a problem? Is there a reason for engineering colleges to place more value on foreign language and international travel? Engineers are needed in almost every area of life, from product design to building construction, but not everyone speaks the same language. Being an engineer means adapting to challenges, and why limit your ability to work.
I believe that there is. Engineering degree programs should be rigorous, and I am not suggesting that the difficulty of obtaining an engineering degree should be reduced. However, I believe that increased flexibility to allow engineering students to engage in a foreign language and international travel is essential, and I'm not the only one: why-study-abroad-is-crucial-for-engineering-students. Below are three reasons why:
1. It makes engineers more marketable
The benefits of foreign language and international travel are immense in the professional world. They can provide an increased ability to communicate, adapt to new environments, collaborate with people from other cultures, and a much stronger resume. As we move toward globalization, more and more engineers are interfacing with, collaborating with, and competing with people all over the world. Being able to speak a foreign language or engaging in travel can enable an engineer to understand and communicate to a larger audience more fully. It can make an engineer more effective within the global economy.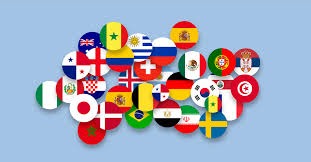 2. It helps engineers gain perspective for problems and solutions that arise from different cultures
Travel can enable an engineer to identify needs and develop solutions outside of their normal purview. I was just recently part of a conversation with an engineer who is researching fuel economy optimization for autonomous vehicles. He mentioned that in his recent travels to India to present his research at a conference, he started to question whether his work would be applicable in India due to the vastly different transportation habits. Our viewpoint will always limit our solutions. Engineers are inventors and innovators; they can contribute so much more when empowered to see the world's challenges in a new light and from a new perspective.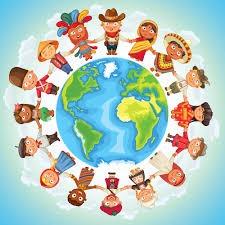 3. It enables engineers to access opportunities for vast personal growth
Taking steps to broaden your horizons, meet and befriend people with vastly different backgrounds and perspectives, and start to understand how your small slice of the world fits into such a larger tapestry of humanity is one example most critical things that a person can do. It allows a person to grow in important and specific ways that are not feasible without interfacing with other cultures. To learn a language or to travel to another country requires getting out of your comfort zone, ascribing value to a history that you might not share, and showing a little bit of humility. Engineers should be afforded with more opportunities for this. They should not be short-changed because they chose a difficult academic program. So how can we equip engineers for success in a rapidly changing world?
People: Encourage students, co-workers, and all the engineers that you interface with to seek out opportunities for world travel, and to learn another language. And don't forget to engage in these activities yourself.
Businesses: Encourage your employees to travel and learn languages. If you can, provide internship opportunities or rotational positions involving working on projects or departments based in other countries.
Educational Institutes: Provide scholarships for engineering travel abroad programs and make the foreign language more important in your degree programs.
There are about 6,500 spoken languages in the world. The decision of which language to learn should depend a lot on the proximity of languages near you or maybe even where you dream of completing ground-breaking engineering projects. Also, whether you're a young student or a seasoned professional, you will have to focus on international markets where engineering services are most required at the time.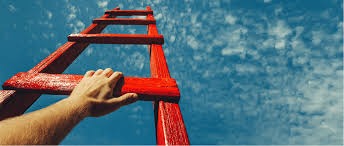 We have assembled the top 9 languages that engineers NEED to know!
Chinese – Mandarin
Mandarin Chinese is the most widely-spoken language on the planet with over 1 billion native speakers and growing.
French
French is spoken by over 120 million people worldwide and it has native speakers on multiple continents with countries including Belgium, Canada, Rwanda, Haiti, and France. If you work around the world, you are likely to come in contact with a native French speaker since they are so spread out across the globe
Arabic
One of the world's oldest languages, Arabic is mainly spoken in the middle east, where much expansion is currently, Arabic was made the sixth official language of the United Nations in 1974
English
You are probably wondering why English is on a list of top languages to learn from engineers written in English. After all, you should already know English right? Well, even if you know English, communicating effectively and efficiently in the technical world doesn't come naturally, and you will probably need to work on it. Before you start learning another language, you could try honing your English skills and become a more effective communicator.
Russian
The largest native language in Europe, Russian, is the official language of many smaller European and Asian countries, as well as, of course, Russia. It is widely-spoken in Ukraine, Latvia, Estonia, Belarus, Kazakhstan, and a few other locations.
Portuguese
You probably don't think of Portuguese when you think of the world's top languages, but it currently ranks number 6 among most speakers worldwide, and its speakers spread across many continents.
Spanish
Most people in the USA were probably taught a little Spanish in grade school, and there is a good reason for that. Almost every South American and Central American country speaks Spanish, not to mention Spain.
If you wish to learn any language right from the basics or even its advanced level, Multibhashi Language Learning Sessions are an excellent solution.
If you are willing to learn a new language or even wish to try this source of knowledge!
Please click on the button below to know more about our online course!