Did you ever thought?
Have you ever experienced that you are more comfortable, expressing your feelings or emotions in your mother tongue than in any other language?
Have you ever noticed that whenever you are too excited or anxious about something, you unknowingly switch to your mother tongue or your first language from a second or a foreign language?
What do you think might be the reasons behind this?
One might say that this probably happens because a speaker is not fluent in another language or that he or she does not approve of other languages being used to communicate or that he or she has a strong distaste for other cultures.
In rare cases, these logics might be true, but in most cases, the truth is a bit different.
It is usually an individual's firm attachment or emotional bonding with his or mother tongue that makes him or her the most comfortable, expressing feelings or conveying a message in that tongue.
When one expresses a warm feeling for a family member(s) or shares a secret with a dear one or narrates a happy or the most joyous moment in life, etc., one generally prefers to speak in one's first language. Similarly, when one is in a bad mood or gets angry or feels anxiety or restlessness, one usually switches to one's first language from any other language.
This happens because one's heart speaks to oneself only in one's mother tongue.
This same logic can be applied in professional life to draw a route to reach the heart of people who matter a lot; thereby, earning success.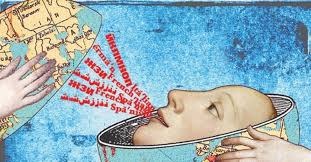 Few examples to understand this point even more clearly
A businessman settled in India wishes to expand his business beyond the political boundaries, in countries like Japan and Korea. People of Japan or Korea can understand English, beyond doubt; the meetings can, definitely, be conducted in English. If the meeting, however, is conducted in Japanese or Korean, the possibility of the deal being cracked in the first attempt increases manifold. This is not because the deal becomes more profitable simply by changing the language, but because the prospective client or business partner must have been pleased by the conductor of the meeting by speaking in their language. A psychological thread must have been tied between the speaker and the audience, and it might be likely to benefit in the long run.
Similarly, if a multimedia company is planning to launch a new product in the international market, the company's marketing strategists need to be well versed with the languages of the lands where they intend to launch the product. Why is this so? This is because, if they wish to make it big in the foreign lands, they need to convince people of the quality and standards, and benefits of the product by conveying a touching message in their own language. An emotional connection needs to be developed with the audience for them to become your prospective buyers.
For people who are striving to secure a job in multinational companies, knowing a foreign language is an additional benefit. These people can get opportunities as foreign delegates sent abroad by the company for meetings, conferences, etc.
Government sector also requires individuals who are well acquainted with one or more foreign languages in its service. Foreign affairs ministry requires foreign diplomats or ambassadors to know the language of the people that they deal with or have to communicate with.
From the above, we understand how important it is to know multiple languages in these times of globalization. The world is growing smaller and smaller in terms of connectivity and technical proximity. To broaden your reach, to explore new horizons, and to multiply your chances of being selected to promising or highly cherished and sought after roles or positions in the professional life, you need to achieve fluency or proficiency in various languages.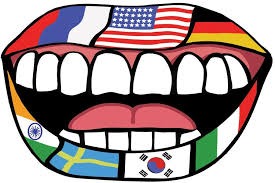 There are various globally recognized tests of proficiency in foreign languages available for non-native speakers. Many institutes worldwide prepare their students for these tests by helping them develop all aspects of language learning. Most of these institutes have evolved into edtech platforms that facilitate online language learning for their students settled in any part of the world. Online language learning courses prepare students to excel at all parameters of language learning, namely the skills of listening, speaking, reading, comprehension and writing. Online language learning classes can be taken from the comfort of one's home and in a way in which no time is wasted in travelling or commuting.