Literature
Literature, a body of written works. The name has traditionally been applied to those imaginative works of poetry and prose distinguished by their authors' intentions and their execution's perceived aesthetic excellence. Literature may be classified according to various systems, including language, national origin, historical period, genre, and subject matter.
Definitions of the word literature tend to be circular. Collegiate Dictionary considers literature to be "writings having excellence of form or expression and expressing ideas of permanent or universal interest." The 19th-century critic Walter Pater referred to "the matter of imaginative or artistic literature" as a "transcript, not of mere fact, but of fact in its infinitely varied forms." But such definitions assume that the reader already knows what literature is. And indeed, its central meaning, at least, is clear enough. Deriving from the Latin littera, "a letter of the alphabet," literature is first and foremost humankind's entire body of writing; after that, it is the body of writing belonging to a given language or people; then it is individual pieces of writing. But already, it is necessary to qualify these statements. To use the word writing when describing the literature is itself misleading, for one may speak of "oral literature" or "the literature of preliterate peoples." The art of literature is not reducible to the words on the page; they are there solely because of the craft of writing. As an art, literature might be described as the organization of words to give pleasure. Yet through words, literature elevates and transforms experience beyond "mere" pleasure. Literature also functions more broadly in society as a means of both criticizing and affirming cultural values.
How did literature evolve?
Taken to mean only written works, literature was first produced by some of the world's earliest civilizations—those of Ancient Egypt and Sumeria—as early as the 4th millennium BC; taken to include spoken or sung texts, it originated even earlier, and some of the first written works may have been based on a pre-existing oral tradition. As urban cultures and societies developed, there was a proliferation in the forms of literature. Developments in print technology allowed for literature to be distributed and experienced on an unprecedented scale, culminating in electronic literature in the twenty-first century.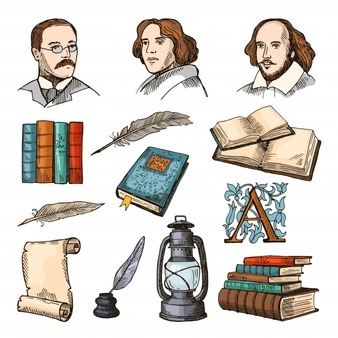 Forms of Literature:
Literature is a form of human expression. But not everything expressed in words—even when organized and written down—is counted as literature. Those writings that are primarily informative—technical, scholarly, journalistic—would be excluded from the rank of literature by most, though not all, critics. Certain forms of writing, however, are universally regarded as belonging to literature as an art. Individual attempts within these forms are said to succeed if they possess artistic merit and fail if they do not. The nature of artistic merit is less easy to define than to recognize. The writer need not even pursue it to attain it. On the contrary, a scientific exposition might be of great literary value and a pedestrian poem of none at all.
The purest (or, at least, the most intense) literary form is the lyric poem, and after it comes elegiac, epic, dramatic, narrative, and expository verse. Most literary criticism theories base themselves on an analysis of poetry because the aesthetic problems of literature are there presented in their simplest and purest form. Poetry that fails as literature is not called poetry at all but verse. Many novels—certainly all the world's great novels—are literature, but thousands are not considered. Most great dramas are considered literature (although the Chinese, possessors of one of the world's greatest dramatic traditions, consider their plays, with few exceptions, to possess no literary merit whatsoever).
The craft of writing involves more than mere rules of prosody. The work's structure must be manipulated to attract the reader. First, the literary situation has to be established. The reader must be directly related to the work, placed in it—given enough information on who, what, when, or why—so that his attention is caught and held (or, on the other hand, he must be deliberately mystified, to the same end).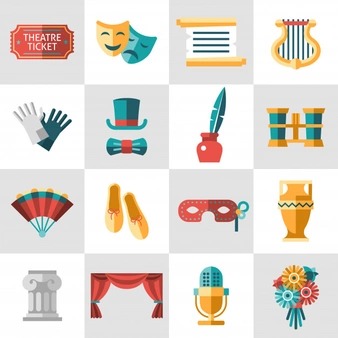 In the 20th century, the poetry methods also changed drastically, although the "innovator" here might be said to have been Baudelaire. The disassociation and recombination of ideas of the Cubists, the free association of ideas of the Surrealists, dreams, trance states, the poetry of preliterate people—all have been absorbed into the practice of modern poetry. This proliferation of form is not likely to end. The effort that once was applied to perfecting a single pattern in a single form may in the future be more and more directed toward the elaboration of entirely new "multimedia" forms, employing the resources of all the established arts. At the same time, writers may prefer to simplify and polish the forms of the past with a rigorous, Neoclassicist discipline. In a worldwide urban civilization, which has taken to itself the styles and discoveries of all cultures past and present, the future of literature is quite impossible to determine.