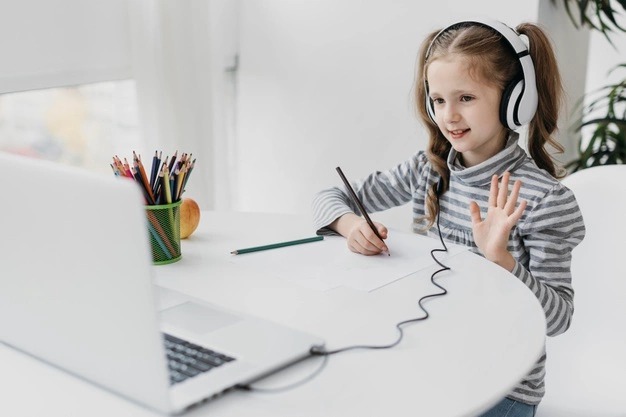 The benefits of language learning are well documented. Learning a new language can enhance your critical thinking, creative abilities, problem-solving skills, and your cognitive skills. 
Being the most spoken language, learning Chinese helps you connect to a lot of people and can help you professionally also.
Without further ado, I would like to point out some free online language learning resources:
Free online Chinese resources-
Mondly-

Mondly, the language app helping millions of people worldwide learn Chinese online through free daily lessons. Mondly lets you learn through common phrases, from listening to native speakers, and uses a smart repetition system to lock in what you have already learned. It's an incredibly effective way to learn Chinese free of charge.
Duolingo- T

his famous language learning app will help you to learn Chinese in just 5 minutes a day. Complete the game-like lessons and get one step closer to becoming fluent in the language. Just be consistent and follow through.
Busuu-

Busuu is a free language-learning resource but here's a twist. It actually takes into account your goal for learning a language and teaches accordingly. It also makes a detailed study plan, has a vocabulary reviewer, and lets you talk to Chinese natives. It is a highly recommended website for those looking to learn a new language.
Edx-

Edx is a free learning resource that provides courses from reputed institutions such as Harvard and MIT. It also provides Chinese learning resources up to level mandarin level 3 but you do have to pay some money if you want to get a certificate in the said course. Also, it has courses such as mandarin communication, mandarin Chinese for business, and the history of the Chinese language too if you want to get deeper insights into the Chinese language.
Class Central: This is an ABC Chinese course for beginners, including an introduction to phonetics and daily expressions. After taking this class, learners can have a basic understanding of Chinese Mandarin and make basic conversations of daily living. This is an elementary course on Chinese speaking. The learners don't need to study Chinese characters, so it is easier to follow and complete this course.
LTL Mandarin School: Learn Chinese Online Free with LTL mandarin school. Lessons are taught in simplified Chinese and not traditional Chinese with the help of expert teachers.  Learners can take part from anywhere in the world but the classes are held according to real China time. Classes are live on Facebook and take about 60-90 minutes per class every Monday and/or Thursday.
Alison- This free online Chinese language diploma course will teach you the basics of spoken and written Chinese. In this course, you will be taught about the language, its dialects, the formation of written Chinese characters and words, and the Pinyin writing system which is used to transcribe Chinese sounds into the Roman alphabet.
Coursera: Provides a lot of language learning resources, some free as well. The versions are most likely to be the basic learning after which you can take part in daily conversations and exchange personal information. You do have to pay up though, if you want to get a certificate.
Udemy: Like Coursera, Udemy also provides a lot of Chinese learning resources with some free resources also. They are self-paced and available anytime so you can practice at ease. Free versions are mostly the basic versions from certified experts to make you learn quickly.
China educator center: The free online Mandarin Chinese lesson is to give a glimpse of some basic pronunciation to total novices who are interested in learning Mandarin Chinese. By completing all 32 lessons provided here, you should be able to manage the basic pronunciation of most of the Chinese characters covered, learn some vocabularies and acquire certain simple Chinese sentence structures.
BBC languages: the Mandarin lessons offered online cater mostly to beginning speakers, but they also offer some ways to review if you have been working on your Mandarin for a while. Whether you are looking to brush up on your skills or begin the process of learning a new language, this is a good place to start.
These were some of the online courses that teach the Chinese language free of cost. Other than these you can also try youtube and podcast as another free way to learn the Chinese language.
Happy learning!