Introduction
The Korean language is widely spreading all around the world. Learning Korean in today's time is considered a great asset. If you are planning to learn the language soon then you should know that the Korean language is much more than some pronunciations and accents. But, don't let this bother you, the alphabet system that they use in Korea is quite easy to get hold of. Now, coming to the topic, the importance of the Korean language. This solely depends on why you are learning the language. Beneficial or not, if you really are devoted to learning the language then this shouldn't be bothering you at all. In this blog, we will explore 11 Great Korean Learning Tools which help you in learning Korean.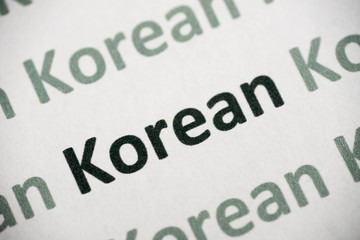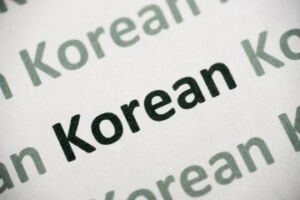 Best Korean learning resources for you
1. Multibhashi
The word Multibhashi itself is defined as multi means multiple or many and bhashi means languages. Multibhashi is a simplified language learning platform for people. The platform is popular in India even in other countries too. Multibhashi is an app to learn languages in the most effective and innovative manner through the medium of audio-visual training sessions and app-based learning. It is a leader in providing learning solutions in various spheres. The company also offers the Korean language. Multibhashi has the most professional staff for the Korean language. All the staff are professionally trained in Korean and have a good mutual understanding with their students.
Join Multibhashi now by clicking here.
2. Learn Korean Language Blog
This resource is my go-to whenever I need a clear and simple explanation to help me understand a Korean grammar rule.
The blog is vast in scope, covering everything from beginner Korean to the history and terminology of taekwondo to the Korean War. However, the lessons are divided into logical and manageable chunks, and the language used is clear, concise and memorable.
If you enjoy what's available on this blog, you might also want to check out the premium lessons available for a membership fee. These lessons cover more content in more detail.
3. Naldaramjui's TOPIK Practice Resource
With 300 questions available from old TOPIK exams, this site offers a fantastic practice opportunity for all Korean learners.
The questions are divided into elementary, intermediate and advanced levels, with separate tests for vocabulary and grammar, writing, listening and reading. It's an awesome way to flex all your language muscles, or home in on your individual weaknesses.
4. Memrise
Memrise is wonderful for learning vocabulary—and actually remembering it.
With this tool, users can create their own "courses" on Korean vocabulary focused on specific themes, proficiency levels or learning goals. This tool is designed to adapt to your personal learning style, so you can be sure to memorize new vocabulary words and retain them.
A paid version of Memrise is available as well. It includes a listening skills test and "Difficult Words," which is a quiz based on a store of words you have more difficulty remembering in the review quizzes. However, the free version is absolutely adequate for vocabulary learning.
5. LingoDeer
LingoDeer features an innovative and fun approach to learning that'll get you speaking right away on day one and then build steadily toward fluency.
The lessons start simple and follow a building block approach so that you can intuitively sense your improvement and progression with each lesson. And instead of random lists of words and phrases like many other apps, LingoDeer's well-rounded lessons integrate vocabulary, sentences, and culture organically — so that you can put your new skills to use right away in real life.
6. Loecsen
Loecsen is glorious in its simplicity. Learn vocabulary from 15 themed sets with the aid of simple visuals and audio recordings.
Choose your theme (the first being "essentials' '), and you'll find a list of words in English on the left hand column. Click on any of these, and you'll hear a clear pronunciation of the word in Korean, see it written and view a very simple visual demonstration of the meaning.
7. Rocket Languages
There's a reason why Rocket Languages is one of the leading names in online language learning: their program is vast, with tools to help you improve writing, listening comprehension, pronunciation skills and vocabulary.
Pronunciation is difficult for learners of all languages, but I would wager that trying to pronounce Korean as a native English speaker may be one of the biggest language challenges there is. It's also extremely difficult to practice, unless you happen to have a finicky Korean-speaking friend who will correct your every mistake, which I don't think anyone necessarily wants.
8. Naver Dictionary
Anyone who has ever tried to use Google Translate for Korean knows that we need an alternative. My favorite is the Naver Dictionary.
Korea's answer to Google, Naver is a fantastic source for many aspects of Korean learning, but now that I'm home from Korea this is the tool I use most frequently.
9. HelloTalk Language Exchange
Available for iPhone and Android, HelloTalk puts you in touch with native speakers to learn and practice language, so you can become a teacher as well as a learner!
Transliteration is available to help with reading, and the inclusion of text-to-voice and voice-to-text makes listening and pronunciation easier to learn and practice.
10. TOPIK One
For those interested in taking the actual TOPIK exam, this app presents you with a real previous version of the test split into the former beginner, intermediate, and advanced test levels.
Within each, you can practice the four sections of Vocabulary and Grammar, Writing, Listening (requires downloading extra files), and Reading by clicking on the appropriate answers. For some, seeing and trying just this one version of the test might be useful enough.
If you want continued practice, the app's designer also offers a cheaply priced TOPIK test app for each of the three ability levels, allowing the user to access 15 more previous versions of the test.
11. Dongsa
Dongsa" means "verb" in Korean, and that is exactly what this app focuses on. This tool is all about conjugation: put in the verb stem and you're given every imaginable form, from high to low, for regular, irregular, common, and obscure.  If you do a fair bit of writing practice or are studying for a test that demands proper form for each occasion, this is sure to be a simple and handy app.
All the best!!