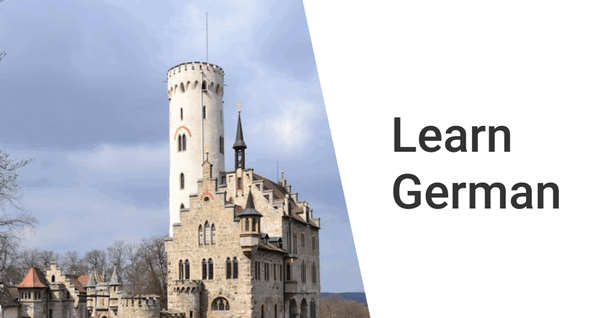 Introduction-
English has become the most understood and spoken language around the globe and it is being called Global Language as well. However, while in Germany it may not come handy for your day-to-day communication and conduct business.
Hence, you must learn German if you plan on studying in Germany, work there, or simply go on a vacation to Germany. You will need to learn the German language to take full advantage of your visit. There are numerous institutes that can help you learn German effectively.
Online Courses to learn German-
1. Udemy
Udemy.com offers a simple and unique sign-up process that allows you a free membership on the website. You will only have to pay for the course that you want to learn from and it will be yours for a lifetime.
You get indefinite access to the courses you buy on Udemy.com and then you can use them whenever you want. If you like to learn online, this website will serve as the right platform for you as you can manage multiple courses that are being listed online in a single place.
2. Lynda
Lynda.com is a project of LinkedIn, one of its kind social media platform that focuses on bringing corporations and individuals on a single platform to communicate efficiently.
You can call it business Facebook. While you can get all the contacts and connect with your next job opportunity through LinkedIn, you might also want to learn the necessary skills required that can help you not only land the perfect job but to keep it, work exceptionally on it and make progress in your professional career.
3. FutureLearn
FutureLearn is all about learning in the most advanced manner possible. They bring the best online learning experience to their website and that too free of course. The website has a simplistic yet modern interface that allows you to search and learn from courses on multiple niches online.
4. Preply
What other way could it be better to learn a language from a native speaker and that too with exceptional teaching experience? Preply.com is a platform that mainly focuses on helping students prepare for their exams.
The website covers a wide variety of categories, subjects, topics, and niches that you can learn online from these greatly helpful teachers on Preply.com.
5. Skillshare
While there are websites that have centralized content issues by the website that you can use to learn online, SkillShare offers a uniquely interactive approach to help all.
6. Reed
Reed.co.uk is a UK-based website that focuses on online learning and has course materials on thousands of courses listed on the website. These courses are unbeatable in terms of exceptional understanding methods, teaching qualities, and prices. 
7. Learndirect
No matter how good online or written content is, it can never replace the understanding and information delivery standards of a real-life instructor.
Though you don't want to join an online class, that doesn't mean that you need to compromise on the quality of education or learning experience you are getting.
8. TakeLessons
Want to learn German from the native speakers and don't have resources or time to join a class or an authentic institute? This is the 21st century and these hurdles are nothing significant in this ever-developing era of technology.
9. Lessonface
LessonFace.com is another interactive and advanced website that takes your online German learning experience to a new level.
They are innovating the online learning experience with their smart approach of not using any standardized course material or use any pre-recorded videos but learning from a native German speaker.
10. Bussu
Bussu.com is another website that focuses on teaching German to all those who are willing to learn. With the first look on the website interface, you can get a German feel to it.
They offer an engaging platform that does not only attract the learner's attention but also keeps their interest throughout the learning journey. They offer some of the best plans for educators and businesses as well as individuals that will help you move rapidly towards your goals and carve your niche in the world of the online learning experience.
11. lingoda
Lingoda.com is a website that is dedicated to teaching languages online. They are covering the gap for a dedicated website that covers all the websites and helps you learn them effectively.
The best part about using Lingoda.com is that no matter what your native language is, you can easily learn any other language keeping your native language as your primary language.
12. Free german lessons online
Most of the websites that we have covered so far involved payments and you had to pay to use them. This one, however, is different in that regard as there are no payments involved.
The website, all the lessons listed online, and resources on the website are free to use. The website is dedicated to teaching German online for all those who are willing to learn. They believe in serving the community and doing their share to make German popular and understandable for all.
13. The german project
German has certain similarities with English. However, certain words can get you in trouble too.
The website is a free website that is accessible to all and provides you with an interactive and engaging interface that will help you learn German feasibly in no time at all.
14. Multibhashi
We use an approach that will help you grasp the language quickly and be able to use it in your day-to-day situations in just a few days after you start taking the sessions. At the end of the course, we will provide you with a checklist and you can evaluate yourself on all the parameters and see where you stand. We will also provide you a course completion certificate.
The course consists of the following curriculum:-
German basics

Greetings

Self-introduction

Grammar basics

German numbers