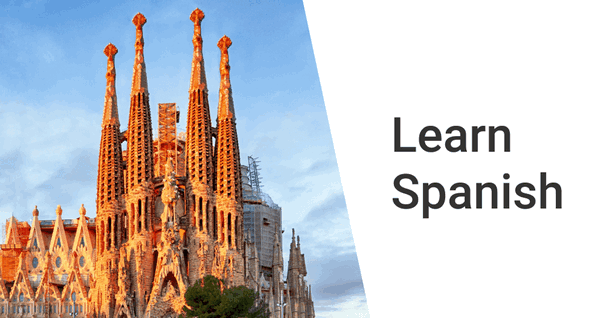 Introduction:
Fluency in Spanish will make your career options broader starting from, translation, journalism, interpretation, International services, tourism, and the list is endless. Over the last few decades, the trend of settling abroad has boomed and so is the language learning culture. European countries have always remained hot favorites and so are their languages! Spanish is one of the top official languages in the US. Thanks to the new phrase in our life 'work from home, where the boundaries of having a career abroad sitting right in the comfort zone of your home- is not a big deal anymore! Now let's find 15 jobs where your Spanish-speaking skills can add brownie points!
Career choices after learning Spanish:
Spanish language Teacher-

In the last year of the pandemic real-estate boomed a lot. As you all know that after education, real estate is the big-billion-dollar dream! In the modern era when both couples are earning, they would like to stay in a society that is self-sustained, and here comes the concept of International school. If you notice, every posh locality will always have a mall and an International school within its 5km radius and as the name goes in international schools there will always be a demand for foreign-language teachers. So being a Spanish language teacher can open your doors to not only a handsome salary but also different freelancing opportunities.

Jobs in the Embassy-

Be it India or abroad, every year a considerable number of politicians or diplomats travel to address various issues throughout the world. Hence if you have an embassy around your vicinity or you are willing to see the world as well as earn, then a job at an embassy as an interpreter or a translator is your cup of tea. In fact, if you notice beauty contest winners or Olympic sports persons- they will always be traveling with a local interpreter as they want to interact with the crowd. Your expertise in Spanish can make you sit and dine with the 'cream de la cream of the society.

Voice-over Artist-

Me and my son- both are fans of music. Recently we heard a few Spanish songs and it's so intriguing to hear their lyrics, as in amazon music where we can actually read the lyrics of the songs. In fact, there are such wonderful podcasts available in Spanish. So, you see, knowing Spanish can be your path for freelancing as a voice-over artist or who knows as a singer too!

International Companies-

As we all know, the Indian market is not any more conservative. As far as economy and brand name is concerned Spanish clothing brands like

Mango, Zara, del Pozo, Paco Rabanne,

etc, have made a solid reputation for themselves.  So even if you can speak basic Spanish these companies may hire you to deal with foreign clients or handle their documents. If luck would have it, you may settle abroad as their representative.

Travel and tourism-

In 2016, as per research Spanish is spoken by almost 17% of the total world population and thus, quite naturally it makes traveling a 'piece of cake' for you in some of the most beautiful places in the world like- Argentina, Mexico. Costa Rica, Peru, Panama, Columbia- to name a few. Needless to say, it's a wonderful language to start a career in the tourism industry be it a guide or a freelancing traveler.

Content writer- Foreign platforms like Duolingo, FluentU, Amazon, Flipkart, etc- are always looking out for Spanish content writers for publicizing themselves or for blogs, just like I am writing this content right now! And thankfully with the boon of technology where you can speak in Spanish and letters will be automatically typed.
HR Recruitment-

If you have completed your MBA in HR and you are looking for a little change then a host of jobs are waiting for you to find the right people for the Spanish recruitment. Speaking in Spanish will always add value in dealing with the interviews and choosing the right person for the right job.

Foreign Consultant-

A lot of students learn Spanish as they look forward to studying in the US. I am sure given the stringent measures all of them won't be able to make it. If you are one of them who is a confident Spanish speaker then you may look for a foreign consultant's job, where you may help other novices with the intricacies of foreign travel.

Hospitality-

If you aspire to become a well-renowned chef or a hotelier, then knowing Spanish will enhance your chances threefold into the international market.

A career in the medical field-

As we all know in foreign there is an end number of Indian doctors who are serving and the reason being better pay and perks. So while studying to be a doctor, if you can quickly pick up Spanish-speaking skills, then once you finish your studies, you may start applying for US-based medical companies or hospitals.

Jobs at KPO and BPO-

Most of the KPO and BPOs come from the US and thereby knowing Spanish is a valuable asset. Bangalore is a hub of such MNCs. So, you can surely land a job as a language specialist in such big-shot companies with a handsome pay scale.

Jobs in the IT sector-

Same goes for people applying for the IT sector. I personally feel that more than the pay scale it is the kind of exposure that you get speaking in Spanish and that's quite important at the early stage of your career.

Jobs in Export-companies-

Global economy is enhancing based on trade. Many Spanish-speaking regions, especially in the US, Central and South America, specifically seek bilateral cooperation from India. Speaking in Spanish thus can surely make your chances broader for getting a job in such an export company.

Career Consultant-

With the information, I have given above you can easily become a career consultant for Spanish! Jokes apart, not only Spanish, knowing a foreign language can help a newbie make a separate niche for himself or herself.

A career in Literature and Linguists-

Spanish history and literature have their own value and predominance. So, if you really look forward to becoming a lecturer or linguist in a top American university, then this would be your dream job. However, the only catch is- to become a professor only speaking in Spanish is not enough, you have to be proficient in Spanish. But then, Spanish Historians, professors or linguists – are highly revered jobs in the foreign land.
Conclusion
 I hope I have impressed you enough with the astounding opportunities speaking in Spanish can bring at your doorstep.