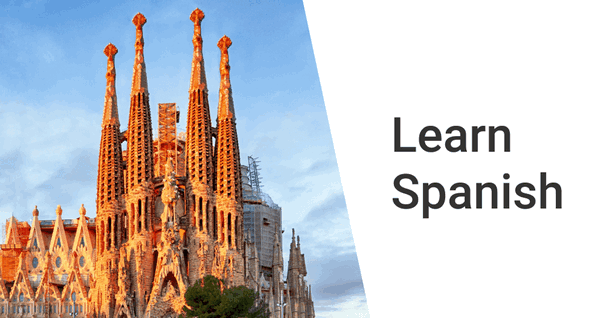 Introduction:
Spanish is a Romance language that originated in the Iberian Peninsula of Europe. Today, it is a global language with nearly 500 million native speakers, mainly in Spain and the Americas. It is the world's second-most spoken native language after Mandarin Chinese, and the world's fourth-most spoken language overall after English, Mandarin Chinese, and Hindi.
Spain has always been a popular journey and foreign study destination. Studying Spanish in schools and universities has also grown in popularity. These days the language is becoming very popular in Asia, signifying its importance in global economic markets.
Why learn Spanish in India? What are the benefits associated with the language?
Language learning is fun for all, and Spanish is no exception. Here are the 12 most important reasons to start learning the Spanish language in India.
In the era of globalization, knowing your native language is not enough.
With over 400 million native speakers, Spanish knowledge gives you the edge over others.
In this article, we'll look at 10 of the best and crucial reasons you should learn Spanish in India.
Why learn Spanish in India? :
1. Spanish is a Global language
If you're not sure which foreign language to learn?
I'll make it easy for you — choose Spanish!
Spanish makes sense! Spanish is spoken by 500 million people worldwide.
It is the third most spoken language in the world after English and Mandarin.
With 20 Spanish-speaking countries, It is the official language of Spain and most countries in Central and South America.
The Spanish Language is one of the most popular foreign languages in India.
2. Why is Spanish important in the USA?
According to the report of Instituto Cervantes, an estimated 52.6 million people in the USA speak Spanish.
Suppose you live in the US or are planning to move there. In that case, it is possible to maintain almost daily contact with native Spanish speakers in many states such as California, Texas, Florida, New Mexico, Arizona, etc.
The US has one of the largest Spanish-speaking populations globally and has even surpassed Colombia (48 million) and Spain (46 million) and second only to Mexico.
The US Census Office suggests that the US will have roughly 138 million Spanish speakers by 2050 — making it the largest Spanish-speaking country on the earth.
So if you're thinking about living in the USA, then that's a perfect reason to learn Spanish in India.
3. Scope, Career, and Job Opportunities
Many Spanish companies are rapidly increasing footprints in India and giving great career options involving Spanish.
Multiple career paths like tourism, foreign service, translation, interpretation, language teaching, journalism, international business for which proficiency in spoken and written Spanish can be a valuable asset.
After learning Spanish, you can work as a language specialist in the export and import industry.
One can also find plenty of Spanish Jobs in BPO, KPO, MNC, and Call centers since most of these BPO/KPO come from the USA, where Spanish is the second most important language.
Of all the foreign language jobs in India, Spanish is one of the most sought-after.
Other options include Spanish teacher jobs, evergreen careers in tourism, hospitality, and Spanish jobs in embassies.
4. Enjoy Literature, Movie, Music, and Dance
Throughout the centuries, Spain has produced world-renowned painters such as El Greco and Pablo Picasso. And musicians such as José Carreras and Plácido Domingo; influential literary works such as El Cid and Don Quixote; dance forms such as bolero and flamenco; unique festivals such as La Tomatina and San Fermin (Pamplona Bull Run).Spanish offers a wealth of literature, both modern and traditional, music and cinema.
5. Connecting Latin America
In the increasingly globally connected world, there is no far-off place.
Many Spanish-speaking regions, such as Latin America, are specifically seeking bilateral cooperation with India.
This approach is opening a world of opportunities for many Indian companies.
It is one of the many reasons why learning Spanish in India is a significant value-add to a CV.
Sing along to music sung in Spanish: Venezuelan Joropo, Chilean and Bolivian Folklore, Ecuadorian Pasillos, Cuban jazz, Mexican rock, Puerto Rican and Colombian salsa, Argentinian and Uruguayan tango.
6. Spanish is not a difficult language to learn
Spanish is not a difficult foreign language to learn.
Written Spanish is almost completely phonetic.
You can pronounce most Spanish words with little effort.
There are thousands of cognates like English – words that sound the same and have the same meanings.
While mastering the grammar of Spanish and listening part due to various accents and Spanish dialects can be a challenge and might take few years, basic grammar is straightforward enough that you can have meaningful communication after only a few weeks.
However, with the right approach and proper language learning methods, one can clear one of the two famous Spanish Proficiency Tests, i.e., DELE B2/C1 of DELE exam in India or SIELE test in 2-3 years.
7. Passion for Football
If you are a football-following individual, then Spanish is probably the best language to learn.
Wondering why?
Soccer is like a religion in most Hispanic countries.
The professional football leagues are full of Spanish-speaking stars such as Lionel Messi, Sergio Ramos, Diego Costa, David Silva, Luis Suarez, Sergio Aguero, Cavani, Alexis Sánchez, James Rodríguez, and many more.
The amount of Spanish and Latin American football content streaming online is staggering high.
Most of the other leagues and the US sports have Spanish language coverage streaming, as well.
Proficiency in Spanish will unquestionably boost your watching experience.
8. Immigration to Spanish-speaking nations
More and more people are deciding on spending the rest of their life abroad.
With pleasant weather, beautiful beaches, friendly people, delicious food, a lower cost of living, and a relaxed pace of life.
It seems like a no-brainer.
Imagine you are fluent in the Spanish language. The company where you are working is out looking for personnel to fill various Spanish-speaking territories like Latin America and Spain itself.
Your resume will positively receive priority, among other things, ahead of others who don't have such qualifications.
An essential tool in that endeavor is the language obstacles.
Learn Spanish, and you can make your living experiences in beautiful Spain and Latin America much more comfortable.
It is one of the main reasons why the government of the respective countries provides incentives for language learning for immigrants.
9. Work or Study abroad opportunities
Want to study in Spain?
Within Europe, Spain is fast emerging as a famous study abroad destination for Indian students.
Spain is quite welcoming towards students from other countries and sees them as a valuable addition to the already rich cultural landscape of the nation.
MBA, law, and Spanish language courses offered by Spanish universities and private institutions have met worldwide acclaim.
Higher education in Spain is known to prepare highly skilled and talented professionals; companies will see you as candidates with an international mindset and a problem solver.
Their degrees are respected and recognized by employers all over the world.
10. Discover a new aspect of your personality
According to Austrian philosopher Ludwig Wittgenstein, "the limits of my language are the limits of my universe."
In conclusion, knowing another language enables you to push the limits of your world.
Several studies show that we have different personalities when we speak another language.
Your personality can change, depending on the language you speak. No doubt learning Spanish will expand your own personal universe.
You might come across as an entirely different person when speaking in Spanish.
Conclusion
When you start, It will look very complicated and impossible to master. Actually, it is unusual, and you have to get used to the way it differs.
Like any other language, You need to practice lots of listening, reading, and of course, speaking.
It is not that tricky If you probably thought the difficulties were the main reason not to learn.
Armed with the right language learning methods, materials, and motivation, one can accomplish the Spanish language eloquence in a matter of a few years, not a decade, as many assume.
All the best!!!