Introduction:
Korean is an East Asian language spoken by about 77 million people, mainly Korean, as of 2010. It is the official and national language of both North Korea and South Korea (originally Korea), with different standardized official forms used in each country. It is a recognised minority language in the Yanbian Korean Autonomous Prefecture and Changbai Korean Autonomous County of Jilin Province, China. It is also spoken in parts of Sakhalin, Russia and Central Asia. 
Modern Korean is written in Hangul, a system developed in the 15th century for that purpose. Modern Hangul uses 24 basic letters and 27 complex letters. Originally Korean was a spoken language as written records were maintained in Classical Chinese which is not mutually intelligible with either the historical or modern Korean languages even in its spoken form. Hanja, which is based on Chinese characters, is still used to a very limited extent in South Korea.
Teaching yourself Korean is a tad more complicated than your deep connections with each and every member of BTS. But if you want to learn Korean without the intimidation factor, the entire process can be broken down into just eight steps.
Yes, learning Korean may have fewer steps than microwaving your favorite convenience food.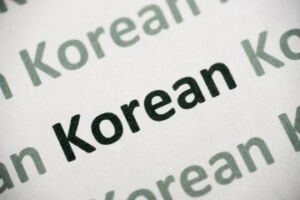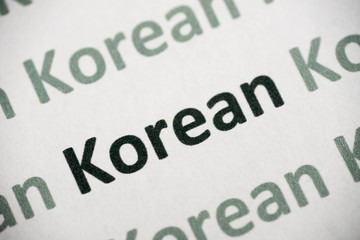 Best tips and tricks to learn Korean launguage(It's Easier Than You Think!)

1. Learn Hangul.
Learning Hangul, the Korean alphabet, is a tremendously valuable first step to learning Korean.
We're not going to lie to you—if you hate learning alphabets, there are resources out there that can teach you Korean vocabulary without using the Hangul alphabet. Instead, they use romanizations to help you learn words. But if you have any desire to continue learning Korean all the way to fluency, we recommend learning the real alphabet rather than leaning on romanizations.
Plus, Hangul was designed to be easy to learn. The shapes of the letters even reflect how to move your mouth to produce the sounds, so learning the alphabet could even make it easier to perfect your pronunciation.
2. Study common vocabulary.
Focusing on learning common vocabulary will allow you to start using your Korean skills right off the bat. Plus, because you're more likely to use high-frequency words in the future, learning them early will help you master them so that they come to you naturally down the road.
But don't just memorize lists of words. Context is super important in Korean, especially considering that Korean is defined by etiquette and politeness. The way you speak will be completely shaped by the level of formality you're part of.
 The trick to learning common vocabulary is to study it, then reinforce it in different contexts. The following resources will help you do just that.
3. Study grammar and sentence structure.
Grammar and sentence structure are essential building blocks of the Korean language. While it is possible to simply memorize common phrases so that you can recite them on cue, learning the underlying grammar and sentence structure will enable you to put together sentences with the vocabulary you've learned. This is essential if you ever hope to hold a real conversation in Korean. Learning grammar and sentence structure requires studying the rules, then practicing what you've learned. Luckily, the following resources can help.
4. Start making use of the vocabulary with supportive resources.
Using vocabulary in more authentic contexts is a valuable way to reinforce the words you've learned and prepare you to use them in real-world settings. That's why using supportive resources is a great way to transition to greater Korean proficiency.
Supportive resources are often flexible, adjusting for your level and allowing you to move at your own pace. They also usually offer a number of features to improve multiples skills. To get the most out of these resources, try using all their features!
5. Find a conversation partner.
Now's the time to put your skills to the real test! Finding a conversation partner gives you unbeatable speaking practice and allows you to use all the skills you learned from the previous steps. Plus, connecting with another Korean speaker gives you someone to bounce all your lingering questions off of. To make the most out of your experience with a conversation partner, try to find someone with shared interests. This will ensure you never run out of things to talk about, allowing you to continue your relationship long-term, thereby continuing to improve your Korean.
6. Consume increasingly difficult authentic media.
With the other steps under your belt, you're ready to upgrade your skills even further. One easy way to do this is to consume increasingly difficult authentic media. Because authentic media is intended for native speakers, it will expose you to real Korean. To use authentic media to its maximum potential, try noting unfamiliar vocabulary that you should study more, thus expanding your vocabulary as you fine-tune your reading and/or listening skills.
And to ensure you're operating at your skill level, try to select easier resources in the beginning, such as books, movies and TV aimed at children. When watching movies and TV, you could also use English subtitles to help you along. For written works, you can keep a Korean dictionary or translator handy. As you get better and better, though, start using more challenging resources with less outside support.
7. Don't Be Afraid to Make Mistakes
One thing is guaranteed when you're learning a language; you will make mistakes – it's unavoidable, so it's best to accept this fact right from the start. As an introvert, I have struggled with taking risks at times, but you can step outside of yourself, face your fear, and create a different persona for the language you are learning. Many people who speak multiple languages report having a different type of 'personality' for each language that they speak.  
8. Yes, You Can
First and foremost, it's important to know that you, yes, you, can learn a new language regardless of your age, previous experience, gender, native language, nationality, income, and schedule. While there is no denying that these things can play a role in how fast you learn a language, they cannot and do not prevent you from learning. Language learning is possible for everyone, especially you.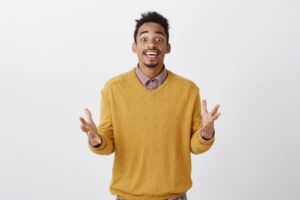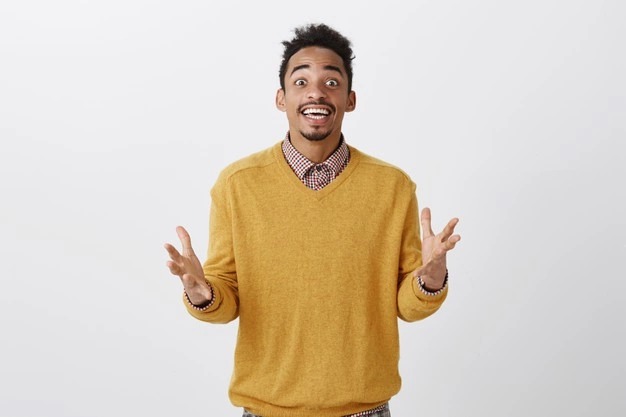 In summary, the top tips to learn any language are:
Be willing to take risks, put in the effort, and accept ideas that are outside your comfort zone.

Get as much consistent and regular language exposure as possible. Ten minutes a day is better than one hour a week.

Find the learning techniques that help you best, then practice, practice, practice (repetition is your friend).
So are you ready to learn Korean? Start learning now only.
All the best!!!