Learning Spanish
Spanish is one of the most evident languages to learn for many English speakers. It is also considered the most valuable to go about everyday life, particularly in the United States. But we get it, as it is a hard choice to choose a language to study. Before you realize that Dutch is your true voice, you don't want months to spend in Spain. We have summarised the five best reasons to learn Spanish if you need the convincing final.
In this blog, we will see whether it is worth learning the Spanish language or not.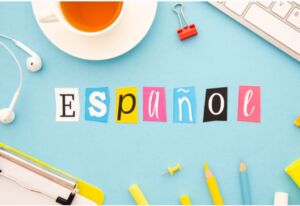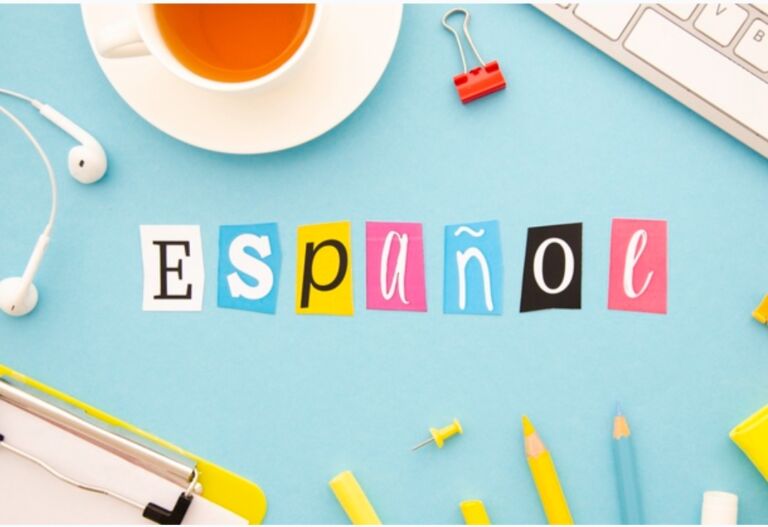 Scope of Spanish:
1. As a Spanish Translation and Interpreter
Knowledge of Spanish can help you get the chance to become a translator, interpreter, editor, proofreader, and content writer. While there are many translation software like Google, Bing, etc., machine translation cannot replace human translation. There are words with dual meanings in different languages, and what works in one tongue does not necessarily work in another. Human translators and interpreters are much more reliable and effective, and the 'personal' aspect will always beat technology. That's why a career as a Spanish translator or interpreter is in high demand. And a job that pays well everywhere. To be an acknowledged translator or Interpreter in India, you will need near-native proficiency in the target as well as the source language. It would be best if you have a mastery or higher competency, something like C1 of the SIELE or DELE, or a Master's degree in Spanish. With experience in translating and transcribing, you can also contemplate the role of specialist translation in various fields like financial, legal, medical, technical, academic, and literary. Jobs after learning spanish in India
2. Employment in BPO, KPO, IT, Call Centers & MNC
One of the primary attractions that pull many Indians to learn Spanish is the outstanding job openings it provides in the ever-growing outsourcing & offshoring businesses. There are plenty of processes in a BPO, KPO, and ITES which involve different roles and pay-scale. Most of these BPO/KPO come from the USA, where Spanish is the second most valuable language. After English, Spanish is the most popular foreign language for jobs in the BPO industry. From all indications, it is clear that these organizations are set to witness growth at a colossal pace. Thus, adding Spanish to your CV is a surefire way to get a language specialist job in BPO and IT. In the age of increasing globalization, many Indian and MNC companies are looking for Spanish language experts.
3. Jobs for Spanish Teacher, Trainer, and Lecturer
Do you have a flair for teaching? If you know Spanish, you can select from different career pathways, and one such great option is language teaching jobs in India. A decade back, there was hardly any vacancy for teaching Spanish, but today you can find new openings across India. Several CBSE, ICSE & international schools, and colleges and universities have introduced Spanish in their curriculum. These days, many companies and private institutes are also searching for Spanish trainers for their corporate and professional courses. Besides, private tutoring and online classes are a few other alternatives.
4. Spanish openings in Foreign Embassies KPO BPO IT MNC
Every foreign embassy hires local people for a wide array of work.
 Spanish jobs in the embassy are about high salaries and perks and about gaining prestige and reputation. That is why working for any embassy is one of the most sought-after jobs for the language learner. With over 20 Spanish speaking countries, it is the second most spoken native language globally. There are more than 70 nations with measurable Spanish-speaking populations. After learning Spanish, you can apply for jobs in more than 20 embassies in India. While there are various kinds of jobs in an embassy but they are mostly administrative. In most cases, apart from language talents, you also need other requisite qualifications and skills.
5. Career prospects in Export and Import Businesses
Trade is the engine of the global economy. In the increasingly interconnected world, there is no far-off place. Many Spanish speaking regions, especially in the US, Central, and South America, specifically seek bilateral cooperation with India. Spanish can surely increase your chances of finding a new job in an export company, getting a promotion or a transfer overseas, or getting selected for international travel or foreign assignment with better pay. On the one hand, many Spanish companies are setting their regional offices in India. And on another side, many Indian firms are looking to expand the footprints into the Hispanic world. From conglomerates like Aditya Birla Group to the IT giant TCS to other Indian companies have opened development centers or acquired companies all across Latin America.
The Indian economy maintains close ties with the USA economy in many market areas. Thus, providing customers with services, tech support, IT services, and many other services in various fields. Spanish puts in a firm position to succeed in export and import business in Latin America and the US, where the Hispanic population makes the largest minority group.
6. Importance of Spanish in Tourism and Hospitality
The hotel, leisure, entertainment, hospitality, travel, and tourism sector are among the largest and fastest-growing segments of the domestic and global economies.As the world is becoming a single global village, the understanding of Spanish is a great value add to your resume in the ever-growing travel and tourism industry. India attracts lots of Spanish-speaking tourists every year, and Spanish skills will increase job openings in the tourism, travel, and hospitality sectors.