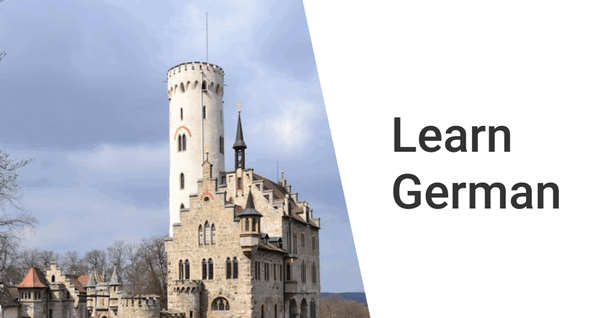 Introduction:
Being a translator, and working in this field for the past ten years I realized that I need to learn a foreign language if I want to move forward and excel in the field of translation. And this was the best decision I have ever made in my life. Though I know English, Bengali, and Hindi fluently and a few other regional languages partially, I always had a zeal for learning a foreign language, and finally, I did it. Many of my friends and relatives asked me why I preferred to learn the German language over other languages. And I responded that there are various reasons that lead me to choose German. In this blog, I will be discussing why I preferred to choose the German language, and also I will share my experiences that I gathered while learning German. 
Why did I choose to learn German?

I preferred to learn German as it gives a chance to pursue a global career and the job opportunity with German and foreign companies increases by learning German. Learning German can also give me the opportunity to work in Germany and also help me to excel in my Translation field. As we know that Germans are leading in the communication industry and they require multilingual communicators so you can definitely get a job in the communication sector if you are proficient in the German language. Basically, due to these reasons, I preferred to learn German.
My experiences while learning German-

In the beginning, I decided to learn German alone at home with the help of various free sites and platforms. For two to three months I kept on going through various free apps and sites. I learned a few words and a few greetings. But as time passed, it seemed that I was not able to learn the language in an organized manner and I required the help of some experienced tutor to guide me on the right track. I discussed this matter with some of my friends who were already working in the language field. Among them, one of my friends who was an employee of Multibhashi suggested that I try out Multibhashi's German learning classes. I searched the internet about the organization and decided to join as they were offering classes at reasonable rates and I enjoyed their dummy class. 
I started my organized learning with Multibhashi. And my mentor was guiding me brilliantly. Though I faced few issues with the pronunciations, with continuous practice and proper guidance I have been able to overcome the problem to a great extent. I had faced hard times learning the grammar part and some of the times I was shy to speak because of making mistakes. But my mentor supported me and told me to speak without any hesitation. She told me that the more I make mistakes while speaking the faster I will learn and trust me this worked like a miracle for me. At this moment I am about to finish my B2 level. For conversation, I found a language partner who was also learning the language with me. We used to have hours of conversation on various topics in the German language. We both made mistakes but we used to correct each other, helped each other, and overcame our mistakes. I watched a lot of videos in German from youtube, listened to podcasts in German, listened to music, audiobooks in German, and practiced a lot. I kept on thinking in German that has been a great help for me. 
Conclusion:
While learning German I realized that the time you will require to learn any foreign language depends on the amount of effort, dedication, time, and practice you are putting in. Learning German has been fun, embarrassing, tough, but in the end an awesome experience for me. It is true that learning any foreign language is always tough at the beginning but when you achieve your goal, that is truly a moment of pride. From my experience, I would definitely advise you to find an appropriate guide and give your full effort, time, and practice to become an expert in the language. Once you learn the language, do not forget to share your experience too.