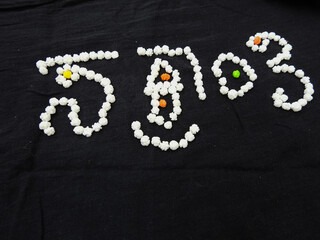 Introduction:
Kannada, also known as Kanarese, or Canarese, belongs to the Southern branch of the Dravidian language family. It is spoken as a first language by 38 million people and as a second language by another 9 million people in southern India, primarily in the state of Karnataka. Kannada is one of the 22 official languages and 14 regional languages of India. Official interstate communication is conducted in Hindi, and English still plays a dominant role in education, particularly at the university level. There is a considerable difference between the spoken and written forms of the language with regard to its phonology, grammar, and lexicon. Spoken Kannada has many regional dialects, while the written form remains relatively uniform.
Learning a second language has nothing to do with age, gender, religion, or mindset. It is a skill that anyone and everyone can learn with the help of a few sources. Bilinguals have the unique opportunity to communicate with a wider range of people in their personal and professional lives. Knowing the language makes you a local no matter where you are, opening up your world literally and figuratively. You will be shaped by communities. So, let's move on to some of the ways in which you can learn Kannada on your own or with some help:
How to learn Kannada:
Start with the basics

– As is the case with most languages, it is useful, to begin with greetings and pleasantries that are the most likely to come up in brief interactions with Kannada speakers. Introducing yourself to strangers is a critical skill to acquire. People will be more willing to help you once you have explained who you are. When entering a new area with a different culture and language, it is wise to learn the basic pleasantries and phrases of gratitude so that you can show good manners to your hosts.

Become familiar with the Kannada alphabet

– If you start with the alphabet, you will know how words are pronounced and be able to sound out unfamiliar words, even if you aren't sure what they mean. This can be a big help as you're trying to learn the language, especially if you want to ask a native speaker what a word means. Kannada is written from left to right in horizontal lines, just like English.

Immerse into Kannada Media

– With Kannadiga films, you have an opportunity to hear people having natural dialogue in the language. Turning on English subtitles will help you understand what's going on and what the characters are saying. If you live in Bangalore, you can find news programs on tv and the internet in Kannada. In and around Bangalore, you should be able to pick up radio stations broadcasting in Kannada and playing Kannadiga music.

Learn the alphabet

– Kannada's alphabet is derived from Kadamba and Cālukya scripts that, over centuries, morphed in Kannada and Telugu scripts. These scripts were formalized and translated into English script forms in the 19th century. The Kannada language is alphasyllabary, which means all the consonants have an inherent vowel sound in them. The pronunciation of certain Kannada words can be difficult for English speakers, as there are some sounds in Canarese for which English has no equivalent.
Conclusion:
So, try out a Kannada course, book classes with a teacher at Multibhashi.com, and start reading the imaginative novels of some of Karnataka's greatest authors. It won't be long until you're speaking Kannada with confidence.