Introduction:
Chinese is one of the unique languages. But wonder what truly makes Chinese a unique Language. From many of the special aspects the Chinese language holds, one important aspect is its uniqueness in the writing system. The Chinese language quite often referred to as a pictographic language (a language made up of pictures), In fact, very few Chinese characters are actually pictures of the words, they are representing. 
Chinese is said to have possession of Radicals which are components that are a base for Chinese characters. Most of the Chinese characters are made up of one or two radicals. There are more than 150 radicals in Chinese, and they are used to indexing and categorizing characters.
The other feature about the Chinese language, which makes it a unique language is its stroke order. When learning Chinese, people often complain about writing characters, but this is made much easier by the fact that Chinese characters can be written in a specific order. Stroke order is extremely predictable in Chinese, thus you don't ought to grasp the pronunciation, that means or perhaps the radical to understand the right stroke order. Simply learn the rules and keep practicing. 
The importance of Chinese stands out as the most spoken language worldwide with over a billion people in China and many in various other parts of the world. One will simply assume this makes Chinese one of every of the foremost necessary languages on the earth. To further understand the beauty and uniqueness of the Chinese language, you have got to learn the language yourself to help you receive the full insight of the language. 
Now let's learn the ways that one can opt for when starting with learning Chinese.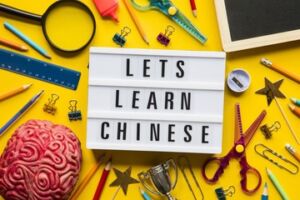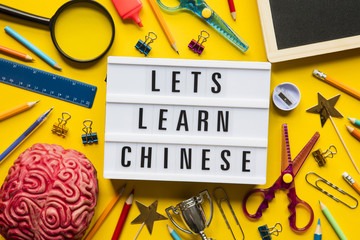 Ways to Llearning Chinese:
1. Setting up the goals:
Set up clear and smart goals when starting language learning. Be specific while setting up goals, like ' Be able to speak Chinese' may sound a vague goal and what does it mean? Being specific will help you to decide on what is attainable and tangible within a particular timeframe. Plan a schedule that will help you to know your progress in learning the language. Try to review your short goals every week or a month. Maintain a practical realistic approach towards language learning.
2.Learning Chinese Characters:
Before you start to write, study the character you're going to write carefully and very well. Understand the aspects of How is it written? What does it look like? You need to study the Chinese characters too closely and understand the stroke order. When you know how to write the character, keep writing it until you can write the entire Chinese character without giving any thought to it. This is to make you acquainted with the hand motions involved and help improve your handwriting. This is a very good way to start your Chinese learning journey.
3. Focus on Pronunciation:
If you are writing characters, you would possibly also put pronunciation and its meaning in there. Attempt to write the pronunciation with the meaning of the character next to it and also if you're sure of its pronunciation try saying it aloud. You can see how a letter is written and might be pronounced, but there is nothing better than practicing the pronunciation by hearing the sound of the letters in a video or audio repeatedly. Practice more and more till you become confident of character's pronunciation.
4. Learn Pinyin:
Pinyin is basically the alphabet for the Chinese language written in roman script. Learning Pinyin is important for understanding Chinese. Pinyin is needed to look up words in the dictionary. As most digital inputs are through Pinyin, it would be helpful for you to learn it in the start. It also improves your listening comprehension. Pinyin system has got its own patterns. You just have to listen very carefully and memorize those patterns.
5. Cover all aspects of language learning:
One of the best ways to learn Chinese is to work on activities that combine different learning areas, i.e., listening, speaking, reading, and Writing. Though giving time to practice the separate categories of listening, reading, speaking and writing is good. However, in order to really master the language and acquire fluency, you will need a fusion of the four above-stated areas. One can carry a flashcard with Chinese words and their meaning written on it. You can read and speak from the flashcards. To practice listening ad writing, try writing down what you hear in Chinese audio.
6. Be consistent:
Be consistent in your routine of language learning, so that it becomes a part of your daily life. If you find yourself struggling too much while sticking to a stringent schedule, try putting in, between your learning schedule, some eased out relaxing days, by watching any movies or Chinese programs, thus keeping your learning journey on.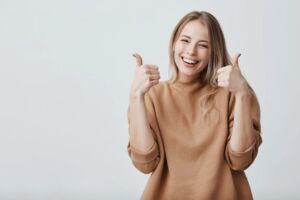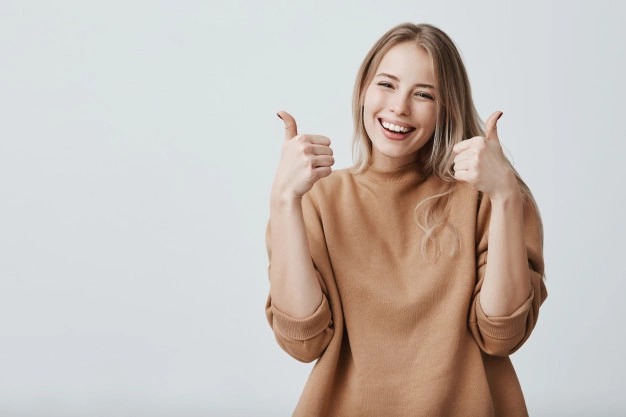 Learning Chinese doesn't have to be as hard as one could think. Yes of course it takes you much of your time and effort, but to start with a solid plan and dedicated daily practise routine, you'll find yourself improving on a faster pace. So to kick-start a Chinese learning process and get more information on the content, get connected with the team of Multibhashi who will guide you through all the possible ways to help you learn Chinese without stepping out in such unprecedented times.
All the Best!