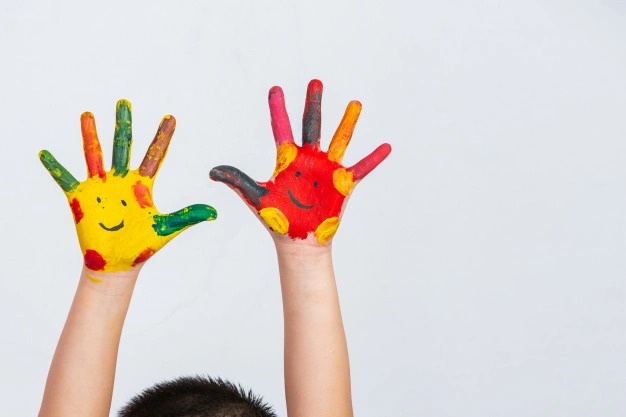 When most of us think about our talents, we often gravitate toward what we think of as our own natural abilities. Some of us are naturally more athletic, better in math, art, or maybe we're more musically inclined than others. What we don't often think about is the fact that talent is built, not born. What we can't see when we watch our favorite musicians perform on TV is the sheer number of hours of hard work and practice that was put in before that superstar became a household celebrity.
Likewise, when it comes to our own children, we tend to seek out their natural abilities, and encourage them to embrace those skills, whether they want to or not. This can backfire, and even discourage our little ones before they can find their true passion. If you're trying to learn how to discover your child's talent, the secret lies in allowing kids to discover their interests and finding those activities that excite them like no other. From there, kids learn the determination and perseverance needed to become precisely what they want to be. 
5 impeccable ways through which you'll unleash the artist in your child:
Provide inspiration

– Children do not like to follow instructions – they like to explore and find what they like on their own. So, the best thing you can do is affect their environment and hope they will find something interesting that they would like to replicate. You can play different types of music to see whether they like what they hear, you can leave some comic books on the shelves and see if they are interested in reading, or you can decorate your walls with paintings.

Coloring books

– Your kid might be too young to draw or play an instrument, since it lacks a firm hand grip and coordination. However, your kid can still color and that can be a good hobby as well. Coloring will help your kid develop better color recognition, it is relaxing and, most importantly, it can inspire the child to draw once he or she feels more confident.

Keep art activities developmentally and age appropriate

– I don't think that teaching a child "how to draw" is appropriate at age three. Instead, you can guide her through the occasional observational drawing exercise and preferably in a way that encourages observing as much as drawing. Or try this still life drawing exercise with fruit from your kitchen. The most important thing at this age is to encourage open-ended exploration of art materials, self-confidence, and enjoyment in art and learning.

It's okay to make mistakes

– After choosing an activity or two to take on, it's easy for kids to become frustrated if they don't learn the skill fast enough. To teach your child about long-term goals and rewards, reinforce the idea that as people, we all learn from our mistakes. Failure is necessary for growth, and once your child internalizes this essential life lesson, he or she will realize that mistakes are an opportunity for making strides ahead. In turn, your child will develop resiliency and confidence in any endeavor.

Practice progress, not perfection

– We all remember the old idiom, "practice makes perfect", but it isn't one we should take to heart. While practicing our skills and talents help to improve our abilities, sometimes practice yields progress at a slow pace. Sometimes kids need to practice to identify mistakes to correct to improve whatever it is they're working on. Other times, kids practice and become frustrated if they feel they are not improving fast enough.
Learning how to discover your child's talent can take some time to reveal potential ideas, abilities, and interests. Never forget that building a talent allows kids to learn from their mistakes and find a path to success while following their dreams. Throughout this process, kids build resiliency, confidence, and the tools they need to find lifelong success and happiness!
Multibhashi also offers online classes for teaching arts and crafts specialized for little children. Do give it a look- Learn crafts for kids and improve your crafting skills!
Have fun!