Introduction
Korean is an East Asian language spoken by about 77 million people and 5.6 million consider Korean as a Heritage Language. It is the official and national language of both Koreas: North Korea and South Korea, with different standardized official forms used in each country. It is a recognised minority language in the Yanbian Korean Autonomous Prefecture and Changbai Korean Autonomous County of Jilin Province, China. It is also spoken in parts of Sakhalin, Russia and Central Asia.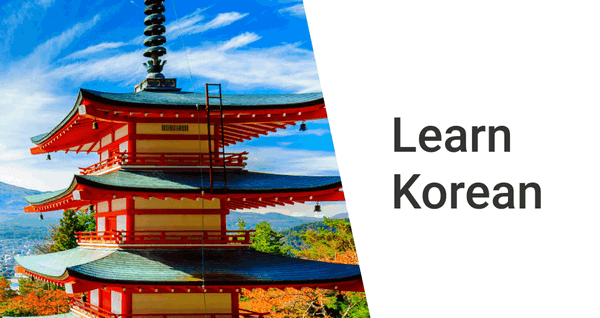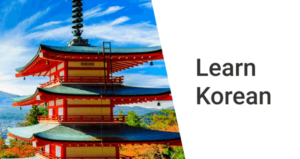 Here are a few tips that can help you improve your Korean speaking!
Listen to as many relevant and authentic audio resources as you can find online to improve your listening skills to improve word recognition. Audiobooks, audio clips, podcasts, YouTube music etc. Listen to then several times to make sense of what you're hearing, then intuitively follow it up with a reading of the transcript

Use a variety of online resources and tools, such as Memrise, Anki, Korean podcasts online, news, and many others, to help you catapult yourself from beginner to expert.
Watch Korean films with English subtitles and English films with Korean subtitles, and repeat the dialogues in order to learn the Korean accent and become acquainted with the pitch and tone of the Korean language, all in order and at the same time.
Create an immersion environment around yourself to learn with as many auditory resources. Immersion is known as an age-old proven way of learning a language. Label items in your home in their Korean names and keep speaking them as you pass by.
Read children's books aloud to practise Hangul recognition and understand concepts used in words. Read them aloud for better pronunciation.
To further improve your speaking  I recommend you engage in conversations with a native Korean speaker, in and around your neighbourhood; by volunteering for Korean community service; or by going shopping in Korean grocery stores – where you'd be forced to read the Korean labels off the items and speak to the other Korean customers and outlet staff, and if you're lucky, you might be able to find a conversation.
If none of these options are available near you, I recommend looking for conversation partners online. You could use sites like Hello talk Tandem, conversation partners, language partners, and italki to find a native Korean speaker.
Historical and modern linguists classify Korean as a language isolate. Of the 3000 languages in use currently Korean is known to be the 13th most commonly used language. Korean vocabulary comprises 35% of native words, 60% of Sino-Korean words and 5% loanwords mostly from the English language. Modern Korean is understood to have descended from the Middle Korean, that emerged from the Old Korean, which itself, culminated from the Proto-Koreanic language, that is suggested to have its linguistic homeland somewhere in Manchuria. Korean presence or influence is strongly found in the Khitan language (different from Mongolian or Tungusic languages in vocabulary). Lesser-known Dravido-Korean languages theory, suggests Korean relationship with Dravidian languages in India.
Learn Korean. Start today.