Introduction:
Reading, writing, speaking and listening are all important aspects of learning a language. All of them together play a very important role in becoming fluent in a language. Reading, writing, and speaking involve active learning where the learner is focused on each activity. However, most of the time, listening takes a backseat or people might get into this activity passively. If you are learning Spanish and find it difficult to understand what native speakers say, don't worry, you are not alone.
Watching movies, listening to songs, listening to audio podcasts etc. are all very good options to get used to the language, however as a learner of Spanish language you probably may not just pick up the essential listening skills just through them. Here we need to understand the difference between hearing and listening. We hear many sounds that do not get registered into our brain because we are not paying attention to it. When we pay complete attention to something, that's when we are actually listening. Thus listening is an activity where you are actively involved and that is needed to improve your listening skills.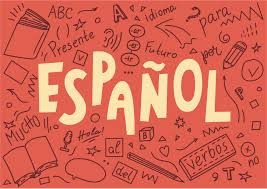 What can you do?
You can start with audiobooks and audio material that also has a written transcription to follow. It is a good idea to start with a book that is at a level that is just a little above your understanding level. Starting with a higher-level or native level pace might be difficult to comprehend and can cause frustration. Try to listen to the book and read along aloud. This would help improve your pronunciation as well. As a learner of a new language, you may find it difficult to keep pace with the audio while reading which is fine. All you need to do is find a book that is just a little faster than your reading capability. This way you are forced to improve your pace.
Start with a story or a book that you are already familiar with and then move to the unknown terrains.
Keep it interesting.
Find content which is interesting to you. Everyone has a preferred genre to read. Check what interests you and choose accordingly. This is essential to continue learning. If the material is not of your interest, very likely you will drop it midway. As you become comfortable with the pace of audio, you can try to move on to higher-level or native speaker levels.
Find a native speaker to practice listening and speaking
Finding a native speaker who is interested in learning English or your native language through an online language exchange program can also be helpful. You can always request your companion to slow down or repeat something if you find it difficult to comprehend. This is a good option to practice listening and speaking both together.
Make good use of a class
If you have joined a class to learn Spanish, you can ensure that you speak with the other students in Spanish at every possible occasion. This is equally applicable to an online class if you are learning in a group. If you are learning in a one-to-one session where the teacher is a native Spanish speaker or has native-speaking level fluency, you can try to check if you can have some general conversations during the classes which can help you listen actively to the teacher as speaks on a topic.
You might have diligently learned everything that is taught in a Spanish class, however, making a conscious effort to listen actively to Spanish conversation is very important as this greatly influences your speaking ability as well.