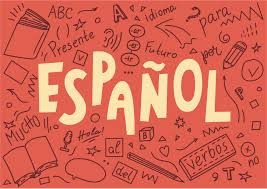 Introduction:
Learning a new language always comes with its challenges. Learning about a language and being able to speak it fluently are two different things.  You may struggle to hold up good conversations especially when you are talking to a native. You feel short of words and unable to frame complete sentences. It feels awkward, right?
First and foremost you have to keep in mind that Spanish is not your mother tongue, you have earned the language and you are doing pretty well at it. So there is nothing to feel embarrassed about. You are in a learning process and learning comes with mistakes. Yes, but you need to work hard to get that confidence of speaking to a native in fluent Spanish.
Few tips that you can use in order to improve your fluency:
Listen: To be more precise, listen attentively. You can speak well if you are a good listener. Do not just listen, learn from it. Learn what you hear. Learn new words, new tips, and framing sentences. Listen as much as you can. We always have this habit of listening to songs when we travel. Replace that with listening to something in Spanish. You can also watch something interesting in Spanish or simply watch videos in Spanish that teach you Spanish.

Speak: no matter how much Spanish you know or even if you make a lot of mistakes you still have to speak. Speaking will improve your fluency. Do not fear making mistakes. When you make a mistake you know where you need to improve and you learn something you did not know.

Communicate: try to have conversations with people who are good at Spanish.

Record: you can for your reference record important points that you have learned in Spanish. Listen to your recordings again and again and try to fit them in your mind.

Speak in front of the mirror: all these are ways in which you can increase your level of fluency. You just cannot wait for opportunities to speak to someone. Create your own opportunity. Speak to yourself. If you fall short of words you can pick it from there. Keep your vocabulary list in handy. Make a list of basic phrases and sentences. So whenever you lack, cover it up for yourself. This is the best way to prepare you for the outside world.

Shadowing: shadowing means repeating what you hear. This improves your ability to speak Spanish. The brain grasps quickly when you repeat something. As kids, we were always told to repeat a word 10 times when we couldn't learn it. So put that into practice now also. God bless our teachers.

Use apps/websites: there are so many resources available that provide you with audio lessons, video lessons to improve and learn Spanish. Research about it and use them effectively.
Finally,
Apart from all these tips, I think the best tip I could give someone is to join an online course for improving Spanish. Trust me nothing works better than this. My personal recommendation is Multibhashi. There are so many online platforms working towards providing language training. Multibhashi is one of those. They provide live online video training for many languages including Spanish.
Following all these tips will surely help you improve your Spanish fluency.