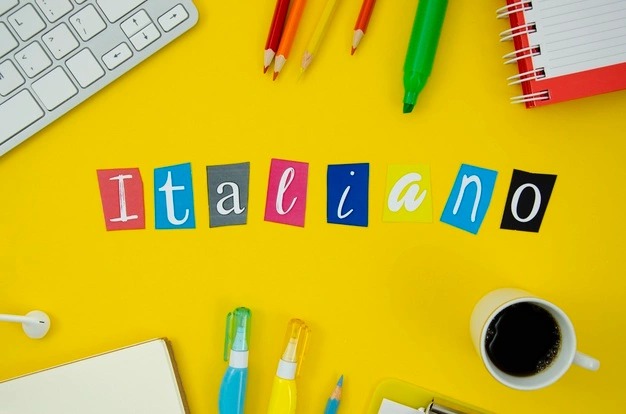 Portuguese is the 6th most spoken language in the world. Portuguese has around 215 million native speakers. It is the most spoken language in South America and the 2nd most spoken language in Latin America. The Portuguese Empire was Europe's first colonial empire. As a result, Portuguese is an official language in 9 countries in Europe, Asia, Africa, and South America. There are also around 1,228,126 Portuguese speakers in the United States. The three largest Portuguese-American communities in the US are located in Providence, Rhode Island; Boston, Massachusetts; and the New York/Northern New Jersey area.
Although the Portuguese language has a fine resemblance to Spanish, it is more closely associated with the Galician spoken by about 3 million people in the northwest corner of Spain. Portuguese-speaking people can easily understand Spanish.
The Benefits of Portuguese Listening Practice
We all know very well that listening improves your speaking skills. You can't respond to something if you didn't understand, can you?
But if you still need more convincing, there are plenty of other benefits to practicing your Portuguese listening skills:
It makes you more confident. Building your listening skills will help push you to actually start speaking the language because hey, if you can recognize and understand a word by its sound (pesky nasal phonemes aside), you might as well say it out loud.

It allows you to have authentic Portuguese interactions. Whether it's through Brazilian cooking shows or with real-life encounters with native Portuguese speakers, learning to listen to means using real-world Portuguese resources.
This, in turn, means you become exposed to the language as it's actually used, so you can be better prepared for real-world interactions "in the wild."
It gives you a sense of accomplishment. You can really see how much you've progressed in your studies when you understand every word of something that was gibberish just a short while ago!
Improve Your Portuguese Listening Skills with 5 Practice Hacks

1. Give Yourself Specific Tasks
While it's never a bad idea to just use Portuguese audio as background noise (as we'll see later in this post), active listening is important for actually pushing your learning forward.
But just listening isn't enough. For targeted, constructive learning, you'll need to give yourself specific assignments for every listening study session.
How to Improve Listening Comprehension with Assignments
Some activities are practical, requiring you to pinpoint the places you're hearing about on a map or fill in a form with the details listed in the recording. Others may just be sets of questions you have to answer based on what you've heard.
Whatever the case may be, it's very important that you determine the exact tasks or questions before the actual listening happens, as this will allow you to be more strategic about your listening. Trying to view and answer questions only after listening isn't a comprehension activity; it's a memory activity.
2. Practice Intensive Listening
This technique takes active listening to a whole new level. It turns any audio into a full language lesson! Here's how to use intensive listening to improve your Portuguese listening skills.
How to Improve Comprehension with Intensive Listening
First, find a bit of audio around 40 or 50 seconds in length (one-minute maximum) which includes a transcript or accurate, word-for-word subtitles.
Once you've found your desired material, give it one full listen, then write down what you think was discussed in a short summary.
Then, listen again and try to transcribe the audio yourself without looking at the subtitles. There will be a lot of pausing and rewinding, and you might find that it's a pretty time-consuming and rather tedious operation. This is where you need to push yourself and stick with it, because it will absolutely pay off.
3. Give Extensive Learning a Go, Too
Although it may seem like a more "passive" version of intensive listening, don't knock extensive listening off the table.
Why Extensive Listening Works
Extensive listening basically consists of absorbing as much authentic spoken language as you can (emphasis on authentic).
The best way to do this is to surround yourself with natives speakers of your target language. Since that may not be achievable right away, you can do it with simple materials that suit your level and interests.
The objectives of extensive listening are to:
Increase your ability to quickly recognize spoken Portuguese words
Build connections between written and spoken Portuguese
Help you tune into intonation and accents
Experience the pleasure of listening to Portuguese, which is instrumental in your motivation to learn its mechanisms
4. Slow Down!
Going devagar (slowly) in your Portuguese listening practice can help you process more information.
Devagar is the word I abused the most in my first three months in Portugal. For every five phrases I muttered, one was surely "Fale mais devagar, se faz favor" ("Speak more slowly, please").
I had this problem more with peninsular Portuguese and less with the Brazilian variety, which is appropriately nicknamed português com açucar (sugary Portuguese). Luckily, people were understanding and kind enough to slow their speech down for me.
Why Slowing Down Works
Asking people to slow down their speech gives you a chance to listen more closely. You'll hear every single sound they make while speaking and hear clear enunciation. When people speak faster, they tend to skip over and leave out sounds here and there, or slur their words together.
Many people are very accommodating for language learners and will even repeat themselves for you, too—and repetition is key in learning new grammar patterns and vocabulary.
5. Listen to Music
Music has long been an ally to those trying to learn a foreign language.
Why Music Works
You increase your listening fluency by getting to know the cornerstone of any culture: its musical creations. There are plenty of Lusophone musicians to keep an eye out for. And honestly, what could be more fun than training your ears to the sounds of bossa nova, fado or funaná?
Of course, you should bear in mind that poetic license is often employed in song lyrics, so they don't necessarily follow grammar and syntax norms. But that's okay, because textbook Portuguese isn't always practical in the real world, either. By absorbing the language via music, you can ensure that your Portuguese will have some flavor to it.
6. Enroll in online classes –
By enrolling yourself in a Portuguese learning class, you'll be exposed to a bunch of other speakers and a language expert. You can ask the teachers to adjust their speaking speed as per your understanding; you can also ask them to pronounce words with emphasis on the first letter because as a beginner student, you often cannot differentiate between the words and a whole sentence of eight words may sound like one long long word that never ends!
7. Practice, practice, practice –
Take advantage of every single chance you have to listen to Portuguese The old adage of "practice makes perfect" certainly rings true here. Rather than standing stunned like a deer in the headlights when someone throws rapid Portuguese at you, constant listening practice will help you get the gist of what they're saying. Soon, you'll be able to distinguish critical keywords. This means you can understand the context of a conversation without worrying too much about understanding every single word.
8. Be Proactive about listening practice –
One issue with all of these resources is that it's also easy to take a very passive approach. It's one thing to simply watch a Portuguese drama, but attempting to transcribe what you heard during a drama program takes the Portuguese learning experience to an entirely different level. You can develop your listening abilities by actively trying to decipher what you hear, regardless of what you're listening to.
Listen to music 
Music is also the best tool for learning a language.
Music offers many advantages for learning languages. Scientists have shown that listening to a song and humming along can help with language learning! … When singing, we try to reproduce sounds and tone, so our accent is less pronounced than when we speak
Get out there, learn about these different genres and find some songs that you love. Once you find a song you cannot stop singing,and by singing it you will improve your pronunciation and vocabulary.
10. Listen to yourself.
This way of improving your listening skills is related to the previous one. If you're having a conversation with yourself in front of the mirror or in your head, you're already listening to yourself. Use your own voice to practice your Portuguese listening skills!
You may think I am crazy, but I talk to myself in the languages I study when I have a shower or go for a run. I create imaginary conversations, ask myself questions and give myself answers pretending to be another person. Sometimes I even change my voice or my accent!
Listening to yourself is an amazing way of improving your listening skills. I hope the above-given tips will surely help to improve your Portuguese listening skills. So don't worry and start learning.
All the Best!!!