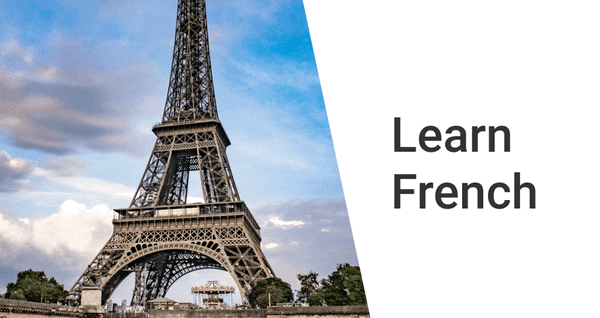 French is a very common option for people who want to learn a second language, partially due to its global significance. In fact, the approximate number of native French speakers worldwide is currently over 75 million, while a total of 229 million people can speak the language.
At present French is the official language in 29 countries, including France, Canada, Belgium, Switzerland, Cameroon, Ivory Coast and Haiti.  It is the fourth most spoken mother tongue in the European Union with over 20 percent of EU people reporting knowing how to speak and understand French. The language is also the third most well-known in the European Union.  
The language has traditionally been at the forefront of the industry, research and literature. It has also been an acceptable diplomatic language for centuries and its continuing relevance can be ensured by being an official language of the United Nations, NATO, the World Trade Organization, the European Union and the International Olympic Committee.
At the International level, the language of French is one of the most common languages in the world, serving in numerous regional and international courts as well as human rights organisations as an important language.
The Benefits of Using French as a Second Language

Being able to speak and understand French will greatly improve a person's job prospects, and business owners consider it to be an extremely attractive quality for employees. Simultaneously, learning French as a second language will expand travel opportunities and provide opportunities to emigrate to one of the many French-speaking countries around the world.

 

Here are some additional benefits of learning French as a second language:

 

 

Considered as a world language, over 220 million people speak worldwide.

 

On the foreign job market, being able to communicate in French and English is beneficial.

 

French has a considerable impact in the commercial and legal worlds.

 

France is the world's largest tourist destination and draws over 87 million visitors annually.

 

Speaking French opens up possibilities to study in well-known French universities and business schools, ranking amongst the world's leading higher education institutions.

 

French is considered an easy-to-learn language. There are many methods on the market which make it easy for children and adults to learn French fluently.

     

Learning

of French Language is the joy of learning a lovely, rich, melodious language, and also called the language of love.

 

French is the second language most frequently taught in the European Union, behind English. It is also one of the second languages taught most frequently in North America. The worldwide popularity of these two languages means that English and French expertise will open doors to careers in language teaching—both by teaching English to French or by teaching English.
Possible French-speaking difficulties

Although English speakers find the French language reasonably easy to learn, it takes a certain amount of time, effort and patience. There are certainly some possible pitfalls to be noted and there are some problems for many English speakers learning French. 

 

One of the most apparent difficulties is the number of dialects and varieties of the world's language. While French is widely regarded as "standard" in Paris, several other languages are spoken in France, while in Europe, French and Swiss are also common. French and French are also spoken in France. Canada has many distinct dialects, with the French and the French from Quebec and Acadia the most noteworthy.

 

French students may also often experience two ligatures, "œ" and "æ," but these become less frequent. Understanding how and when accent marks are used forms a key component in learning the language and may at first seem a deterrent. But, in the long term, most students find it too difficult but by regular practice, it can be fixed.
Conclusion:
Try a free French lesson with Multi-Bhashi and see how fast you can talk French confidently – just as you always wanted!