Introduction 
One of the major languages of the world, German is a native language to almost 100 million people worldwide and is spoken by a total of over 130 million people. It is the most spoken native language within the European Union. German is also widely taught as a foreign language, especially in Europe, where it is the third-most taught foreign language (after English and French), and the United States. Language has been influential in the fields of philosophy, theology, science, and technology. It is the second most commonly used scientific language and among the most widely used languages on websites. The German-speaking countries are ranked fifth in terms of annual publication of new books, with one-tenth of all books (including e-books) in the world being published in German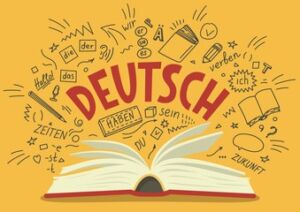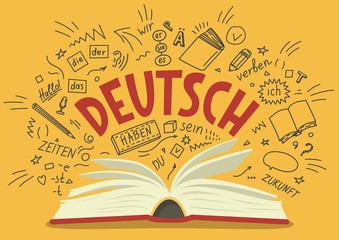 Ways to learn:
1.Make it a family thing
The best way to learn is in an environment where everybody is learning. Even if you might already know German, make it fun and involve not just yourself but the entire family.
Place post-it notes on things around the house, from plates to tables, on the window, toys, and the dog,, picking up a note and reading the word out loud will still be helpful for you.
Try and challenge yourself by picking up an object and wondering what it is called in German. When your young one comes up with the correct word, one that you did not know (or pretended not to), it will help cement that word in their mind.
Learning German at the dinner table
Have family dinners where you all try and speak German, however stutteringly. And when you go out, try and speak the language, be it ordering a loaf of bread or just greeting your neighbor. 
2. Read books
No matter what your age , get some picture books that are aimed at young German kids learning to read. In those, you will have simple words denoting everyday objects, often in themed settings, and you can read them together. Learning a language is as much about learning to speak as it is learning to spell.
Learning German by reading 
Join the local library to not only access to a wide variety of books in German, but also to enjoy the reading corners, where other German learners are also be sitting immersed in stories. Also inquire whether the library has storytelling hours. At first it will be daunting to not understand a single word of what is being said, and you might not want to go again… However, gentle persuasion and choosing a reading of a story they already know, or going through the story at home beforehand will help.
3. Get fun activity magazines
Germany has a wide variety of magazines for all age groups, many featuring animals, others filled with mostly comics. Magazines such as Olli & Molli are aimed at various age groups, from three years up. You'll find many different themes, from joining the Kindergarten to going to the playground. They are full of pictures, puzzles, posters, and simple stories designed for learning to read.
There are other German magazines focusing on whatever you might be particularly interested in, from horses to dogs and dinosaurs. They will leaf through, look at the pictures, and pick up the odd word.
You can also find well-known comics such as Garfield or Donald Duck in Germany, which you might already know and love, making it easier to read them in German.
4. Watch TV
This is one time when watching TV should be encouraged. In Germany, at least on the main channels such as ARD and ZDF, kids' TV is limited and often educational.
For youngsters programs such as Die Sendung mit der Maus are amazingly easy to understand, and often deal with interesting subjects, such as visits to factories where they make fun items. In the evenings, for most young German kids, watching the Sandmännchen is a bedtime ritual. It's a program telling a simple story, after which the sandman sprinkles magical sand into the children's eyes to make them sleepy.
5.Play games together
Board games not only bring the family together but can also be a good tool to learn another language.
There are simple games for the younger crowd:
Ludo (Mensch ärgere Dich nicht), where you can practice counting as you move your piece along;
Memory, i.e. matching pairs of pictures, where you add for your kids the challenge of calling the object out in German.
More Components of easy learning
There are three essential component to learning a German language in easy way: 
Motivation

Persistence

Method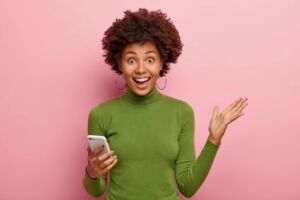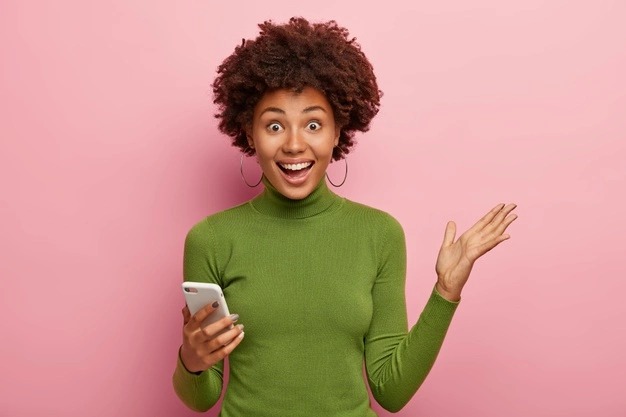 The best way to learn :
 There are some tips that will work wonders:
Begin your German training with the best language learning app.
-Language learning apps are now guaranteed shortcuts to speak German fast.
Use flashcards for the German words that can't seem to stick.
-flashcards will do the trick. Put down on sticky notes the most stubborn words and make sure you'll see them every day.
Train your ears with TV series, movies, music or short videos in German .
-Watching German movies, TV series, short videos or listening to German music will increase your concentration on learning German.
Talk to yourself in German.
-If you can't find any online friends to help you practice German, you can even talk to yourself. Not by yourself, but to yourself.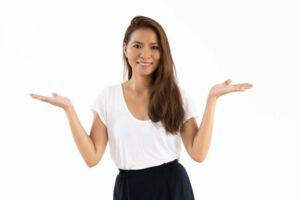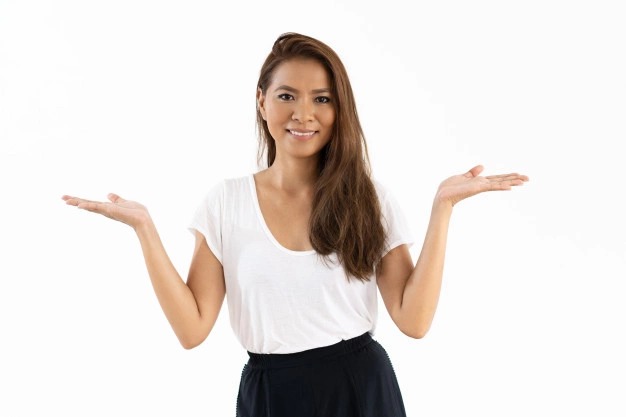 So,if you are interested in learning German at such a young age, now is the time. Open up yourself in the world of rapidly evolving languages. Have faith in yourself, you will surely achieve your goal. Also, you can enroll in Multibhashi to be perfect in the German language.
ALL THE BEST:)