Introduction 
One of the major languages of the world, German is a native language to almost 100 million people worldwide and is spoken by a total of over 130 million people. It is the most spoken native language within the European Union. German is also widely taught as a foreign language, especially in Europe, where it is the third most taught foreign language (after English and French), and the United States. The language has been influential in the fields of philosophy, theology, science and technology. It is the second most commonly used scientific language and among the most widely used languages on websites. The German-speaking countries are ranked fifth in terms of annual publication of new books, with one-tenth of all books (including e-books) in the world being published in German.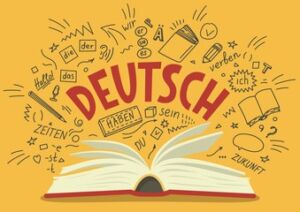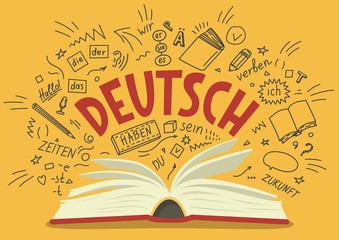 Ways to make more progress in German
1.Get a better Insight into Grammar
Most seem to be scared of grammar. But these sets of rules will make it easier to learn a language. This is why it's easier to learn grammar sooner and adapt the form of the sentence.
The more pieces of a sentence you do not understand, the harder it is and the less likely you are to use it.
2. Always learn new words from the Natural Environment
In German, some impressive grammar will undoubtedly be seen early. German is much simpler after the first few concepted peaks that have been scaled. As you likely realize, the German nouns are masculine, feminine or neuter: der, die, and das, respectively. It's an excellent idea to learn all of your nouns from the beginning of the document. Thus, once you understand that table of its masculine form, then it is easy to determine the feminine form of the word.
3. Read the new language Louder everyday
Read loudly as you listen to a lecture and read along with flow. Then read it up again and quickly. Do it all the time before you can talk more easily. Give it your best shot, but don't obsess about any of it, to say the word correctly. Learn easily, with emotion, and make a difference in the sentences. Aloud, reading greatly helps the voice and diaphragm muscle create sounds and words that are unfamiliar to pronounce easily.
4. Use Shadowing technique
Shadowing is a beneficial technique to increase language skills and to improve your pronunciation and understanding. Shadowing helps you build all the neuro pathways inside your brain quickly and accurately generate these words and phrases without thinking about this repeat. Shadowing contributes to improving mental focus in all the physical components responsible for producing the sound. Depending on your primary and targeted languages, it is very likely that your mouth produces many sounds. Shadowing, such as watching TV shows, movies and music, can be performed.
5. Read various German Translation Books
The next step in the process of recreational reading is the study of writers whose stories you already know but who write nothing more than your vocabulary. A common starting point is the Harry Potter series. You'll be able to browse stories full of new grammar and vocabulary because the overall sense of the plot is already in your head. Keep a dictionary close by and increase your capacity.
6.Repetition is the key
Sometimes it happens with most of us that we learn a German word so fast and quickly and suddenly we forget it in about 2-3 days. So, as I mentioned, 'Repetition is the key'. When you learn words you must repeat them daily for 15-20 min.
Only 15-20 minutes Daily can do what 2 hours of continuous study can't do. Daily small parts of study can't make you bored and you also have sufficient energy for the repetition of old words.
7.Practice your skills daily.
Regardless of which fast learning techniques you use, it's important to practice your German skills daily.
Daily practice is important to encourage your skills to keep moving forward, whether this is through immersion techniques or just studying daily. It can be tempting to study for hours one day and then wait a few days to study again. The problem with this is that your skills will backslide during your time away from learning, thereby slowing down your learning progress. If you make learning German a daily activity, you won't have to waste as much time relearning material.
8.Practice using new words in conversation.
 It's possible to amass a huge vocabulary without actually knowing how to use words. This means you have to take it upon yourself to put your personal dictionary into use. If you come across an interesting word in your reading, make a point of using it in conversation. By experimenting in low-stakes situations, you can practice the art of word choice and, with a little bit of trial and error, hone in on the right word for a particular context.
9.Read out loud 
If you're listening to a lesson and reading along, read out loud. Then re-read and speed up your tempo. Do this again and again until you can speak faster. Try your best to pronounce the words correctly, but don't obsess about it. Read swiftly, emote and put some inflection on the sentences. Reading aloud helps to train the muscles of your mouth and diaphragm to produce unfamiliar words and sound
10. Practice using German with the people you have met
.
Try to engage in actually speaking the language if possible. If you are doing this online, there are several voice chat programs out there that will help you communicate freely over the internet. You should ask other people online which programs will work best for them.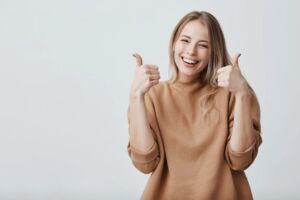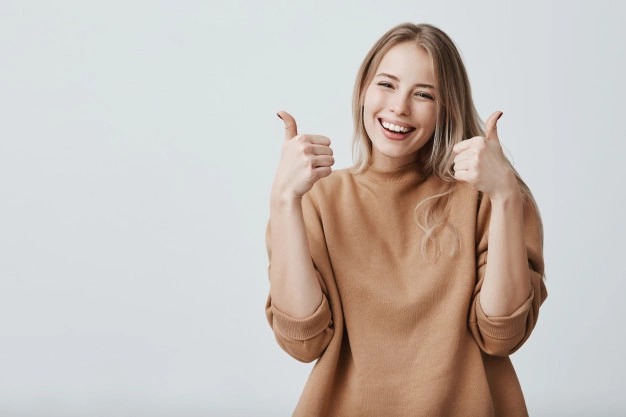 So, if you can learn on a daily basis. You have to be passionate about your learning. Above I mentioned some ways which will help you in making progress in German language. 
You can also learn German from basics to advanced through online language learning classes i.e. Multibhashi
There's an amazing new way to learn German! Want to see what everyone's talking about!