Introduction
Business German is a specialised area of the German language, which concerns itself with effective communication within business circles. It is especially linked to the fields of international trade and foreign affairs and has become an important concept in the modern age of global markets and internet-based communication methods. The study of business German includes specific business vocabulary and terminology, as well as an emphasis on the type of communication skills that are important to within the workplace. By studying business German, a person can become more adept at negotiating, giving presentations, holding meetings and writing reports in German.
German is spoken as a first language by approximately 95 million people, making it one of the world's most important and prevalent languages. This widespread usage, combined with the fact that Germany has one of the world's largest economies, has helped to make knowledge of the language essential to many businesses. However, while German fluency is extremely important, the business world is full of specific jargon and etiquette, which can be difficult for newcomers to understand. Let's discuss some of the resources that you can use while learning Business German: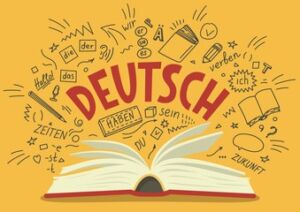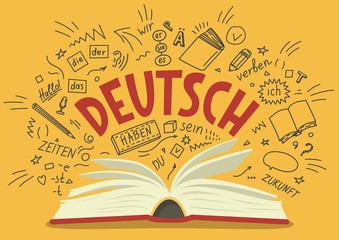 Ways to learn:
1.Learn to write your Lebenslauf (resume): German-speaking countries don't have the same school system and qualifications, so you might have to explain a bit more fully about what it is you've studied. You will be expected to include some information that you wouldn't be asked for when applying for work in the States. Make sure to attach a photo of yourself and include your marital status. Any hobbies and your age also need to be on there somewhere.
2. Online classes from Marktplatz from Deutsche Welle: It is a free online course dedicated to business German, consisting of 26 lessons that will teach you German phrases and expressions needed to do business in German-speaking countries. You can choose between bilingual (English/German) and German-only version of each lesson. All lessons can be downloaded for free as PDFs. In addition, this course is also available as a podcast that you can download to your mobile device.
3. Read Newspapers: One way to start reading is to try out some German newspapers—and it's also an excellent way to learn just what exactly is going on in the German business world. When choosing a newspaper, opt for a broadsheet such as Die Zeit or Die Welt. These will have slightly longer and more complicated sentences in than the tabloids. Much better for your improving your language! They'll also use a much richer vocabulary in their writing.
4. Learn to negotiate in German: Germans negotiate differently and this is not only because the negotiations take place in German but also because of the German culture around negotiation and business. Would you like to learn more about German negotiation strategies as well as learn how to better negotiate with German businesses and colleagues? With the help of our German teachers, that is possible.
5. Business correspondence: learn and practice writing emails and business letters in German. With your one to one teacher you will be able to practice writing emails and letters as well as look and read examples of emails and letters in German.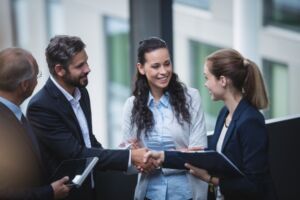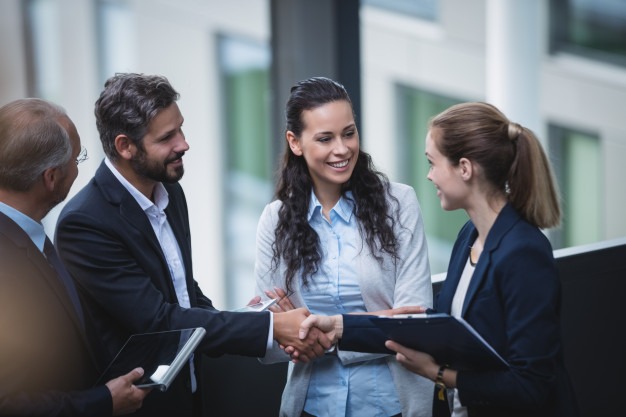 If you are keen on learning Business German, all of our classes are taught by fully qualified native speakers and our lessons are completely flexible, so you can learn as and when it suits you. Moreover, we provide our students with official certificates, which are recognised and accepted by employers all across the globe.