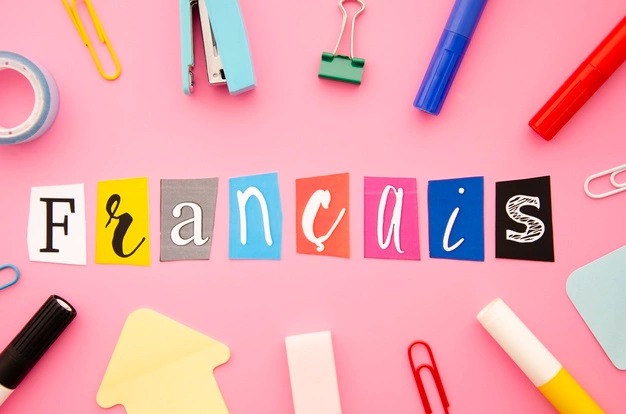 Introduction:
First of all, pat your back right away for choosing to learn French on your own. French, descending straight out of the Roman Empire is a beautiful language often known as the language of Romance. Being the official language of as many as 29 countries is enough to explain its popularity worldwide. Learning French is equally fun. But if you think that it is the most difficult language in the world then you are wrong. You are finding it difficult because you are stuck at a place and need guidance for your way out. This should surely never be your reason for giving up learning French. You can find yourself stuck at any level so in that case here are a few things that you must keep in mind and follow. 
Seek Help through:
An Expert 
This is the best way to address your query because what is better than an expert who can guide you correctly right? You can join a course offline or online that fits your purpose. You can choose to join a class right from the beginning of the course or you can simply pick up from where you have left. Apart from this, there are various websites, apps, or ways through which you can easily learn French for free. Some of these websites and apps are free and some are paid. These courses also come with a doubt-solving option, where you can clarify your doubts in case you have any after going through the course. For example, you can take the help of apps and websites like 
These offer courses of various durations and levels and are personally curated for all learners. These are a total package of all the learning material, test material, video, and audio lessons, live one on one interaction, etc. you can book any of these and see if it helps to solve your doubt and you can get back on track. 
Social Media 
Apart from this, you can also seek help on social media, although the legitimacy of the sources and the advice provided is something you cannot really be sure of, a lot of times just talking it through with someone helps too. You can join various French-language groups that are open for all learners and speakers, it is a great platform for exchanging ideas and solving your doubts. Moreover, you might also come across someone just like you who is also stuck at some point, and you both can help each other out or sign up for group lessons.
Conclusion:
Being stuck at a point while learning something new is a common and widely happening phenomenon than you know. At this point as a learner you would also start freaking out as to how you will come out of your situation, will your doubt be ever solved or should you quit learning? All these are very common questions that strike someone, but the key to handling it all is to stay calm and understand your problem first. Then look for ways that can help you, I hope some of the above-mentioned ways will help you.