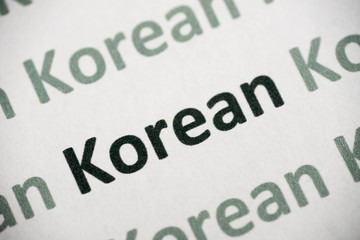 Introduction
Korean is an East Asia language spoken by about 80 million people, mainly Korean, as of 2010. It is the official and national language of both North Korea and South Korea (originally Korea), with different standardized official forms used in each country. It is a recognised minority language in the Yanbian Korean Autonomous Prefecture and Changbai Korean Autonomous County of Jilin Province, China. It is also spoken in parts of Sakhalin, Russia and Central Asia
In an increasingly multipolar and multicultural world, the growing importance of Korean, however, in the 21st century offers exciting career scope across every field of endeavor. You will discover several fantastic reasons to learn Korean. With about 80 million speakers worldwide, the Korean language is one of excellence and has many strategic and economic benefits for Indians. Your interest in vibrant Korean culture or its prominent international companies, language proficiency, is crucial to navigating any successfully and all things Korean. It might also be beneficial to learn the language to make yourself more desirable in the competitive global job market. So when not sure what language you should learn, think about Korean. The astonishing people, mellifluous language, vibrant culture, geopolitical importance, and technological innovation of South Korea make learning the language worthwhile
Need some reassurances and convincing reasons?
Below are the 10 beneficial reasons why the Korean language is becoming more popular.
10 beneficial reasons:
1.Connect 80 million native speakers
Korean is the official language of the Republic of Korea (South Korea) and the Democratic People's Republic of Korea (North Korea), spoken by roughly 80 million people across the globe. According to the recent research report by South Korea's Ministry of Foreign Affairs, there are roughly 2.5 million speakers in China, approximately 2 million in the United States, and about 800,000 in Japan. It also has a sizable population in Canada, Russia, Vietnam, Uzbekistan, Australia, Kazakhstan, the Philippines, Brazil, etc. Learning Korean can connect you to 80 million people worldwide.
2. Accelerate career opportunity
While there are not many good things to talk about North Korea, South Korea remained one of Asia's most productive economies and is ranked the 7th largest export economy globally. Through extensive technology development and the advent of the internet, globalization has resulted in the integration of world economies. As a result, the economic cooperation between India and South Korea is vast and keeps growing.
3. Cultural aspect — Korean Wave
Remember, "Gangnam Style?" That video became the first to reach one billion views on YouTube. By learning Korean, we expand our awareness of a vigorous, vivid, and vibrant culture that is a perfect blend of modern and traditional. Korea has a rich culture, and the Korean language acquisition will open you up to experience elements of this unique culture. It is undisputed that South Korea operates a fascinating movie, music, and television industry with millions of followers all over the planet earth. Your ability to speak Korean will help you understand Korean movies, K-Drama, and K-pop songs and interviews of your choice. Korean is one of the few languages most intrigued for cultural aspects and entertainment because of its remarkable popularity and strength.
4. The growing Indian-Korea relations
There is a strong bilateral economic relationship between India and South Korea. The ties were established in 1962 and upgraded in 1973 to the ambassadorial level. The Republic of Korea's open market policies is fully compatible with India's economic liberalization. The "look east" and "act east" policies have led to stronger cooperation between them. It led to the signing of bilateral agreements such as the Cooperative Economic Partnership Agreement (CEPA) in 2010 and the Civil Nuclear Energy Cooperation Agreement in 2011. The operations of CEPA saw an economic boom between the two countries exceeding $20.5 billion—a 70 percent growth in two years. Both nations have unveiled their shared vision for our future partnership by emphasizing the three Ps: people, peace, and prosperity. India and South Korea have also agreed to boost bilateral trade to $50 billion by 2030 from $20 billion now in 2019.
5. Interpreter & Translator Career
One of the favorite jobs you can do with your proficiency in Korean is to apply and act as an interpreter. Posts of this nature are available at MNC, Indian companies with international business, the foreign embassy's office, and some translation agencies. You'll find numerous companies are actively on the look for people with this expertise. Since Korean language experts in India are few, there is every possibility that you will find a translator job.
6. Korean Teaching Jobs in India
There are hundreds of language institutes, schools, colleges, universities, and educational centers in India that offer various foreign language courses. There is a scarcity of enough qualified Korean language teachers in India. So, there is always some vacancies for Korean experts. You can apply and act like a Korean instructor. It also offers the opportunity to develop your Korean language ability as you teach others. Many Korean companies also look for corporate trainers who can educate Korean to their local staff. Or Korean native teams how to speak or at least relate better with their Indian clients.
7. Work in Korean Companies in India
India is an exclusive strategic partner of Modern Korea. The strengthening of economic, business, and bilateral relations between the two nations has led to a significant surge in investments across different industries. No surprise, the Indian market is under siege by Korean multinational companies. Among Korean companies with Indian footprints, LG Group, Hyundai Motor Group, and Samsung Electronics have been the leaders and have already made substantial investments in India. Companies like Hyundai, Samsung, LG, Posco, Kia, Lotto, Ssangyong Motors, and more are actively present in the Indian automobile, electrical, electronic engineering, IT, gaming, and more sectors. Assuming you are working for one of the South Korean MNCs in India. Your Korean ability will put you in more positive standing with the rest of the company's staff.
It will also enable you to have an improved understanding and experience of the Korean people and their working ethics and philosophy. You will be the favorite when non-Korean speakers are considered for a higher position in the company. As a result, you can improve personal and business relationships.
8. Jobs in Travel, Tourism & Hospitality
The number of tourists from the Republic of Korea has steadily increased over time. The credit also goes to E-Visas. Recently, India has started granting visas on arrival to South Korean nationals, which is expected to boost Korean inflows in India. According to various estimates, roughly 2 lakh Koreans visits in India every year, almost 80% are tourist, whereas, the remaining 20% come for business purpose. The Korean visitors are always looking forward to hiring bilingual guides and translators who are fluent in Korean.
9. Learning Korean is good for the brain
Did you know, learning Korean makes you smarter? Please don't take my words! There is numerous research report to support this point. If you have a spirit of adventure, learning Korean makes is an excellent idea! The good news is that considerable research has shown that language learning helps fight against Alzheimer's disease and slows down the brain's aging effects.
10. Study in South Korea
Currently, over thousand of Indians are pursuing various scholars are pursuing post-graduate and Ph. D programs, mostly in the sciences stream in Korea. Moreover, Several Indian teachers/professors are also working in different Korean educational institutions and universities in ROK. Besides, the South Korean Government also offers scholarships to Indian nationals each year to study Korean Language and Literature at Masters and Ph.D. level at select Korean Universities.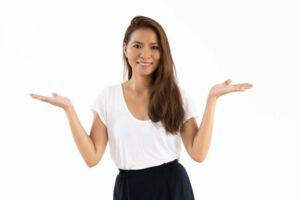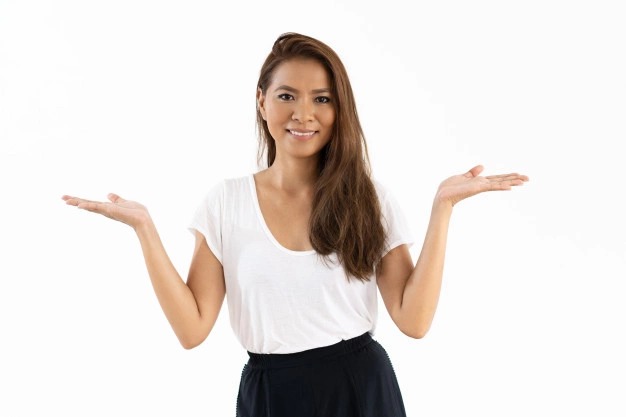 Conclusion — Should You Learn Korean? Or Is it worthwhile to learn Korean?
Learning Korean is a means to an end and the beginning of what lies ahead in the future. Korean is the one with ample possibility. It presents an ideal second language option you can choose today. Learning the Korean language can broaden cultural perceptions. Professionally, speaking the Korean language can be a great career asset in India and overseas markets.
While in most cases, higher academic qualifications and experience are the main factors that will convince companies to hire you. So from above points you can understand how reach is Korean language. It is really worthy to learn Korean language.  So start learning Korean now only. Don't wait!!
All the best.