Introduction
The straightforward answer is yes! Russian is a beautiful language and is the native language of more than 150 million people.
Russian is the most widespread language in the world ( in terms of the area covered). It is also the second most famous language for searching sites over the internet. After knowing this, if you feel like learning it then you should learn it. If you think that the language is tough then I am pretty sure that you will change your mind after reading this!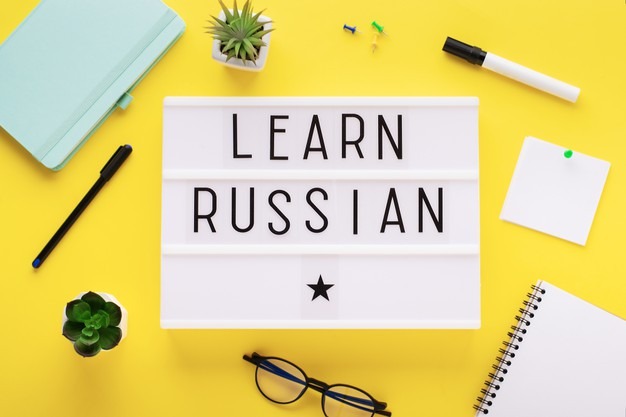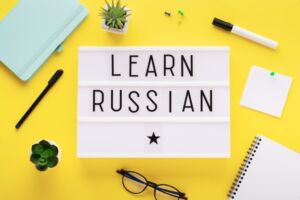 Learning Russian
Change your viewpoint:
The very first thing to do for you is to change the perspective from which you are thinking about it. You should take it easy. This change will open up your sensors and you will automatically find a new way to understand and learn Russian. 
Learn step-by-step:
Learning step-by-step relieves the burden of learning. The step-by-step plan breaks the material. You can quickly learn the basics of the language. The steps may include the following:
 Learning basics of Russian: It is the very first step as you can not learn any language without basics. So! Learn the alphabet, basic sentence structure, pronunciations, and tones first. 

Speaking small sentences: Start learning and speaking small sentences as soon as possible. You can start from greetings, self introduction, and simple conversation. 

Listen to Russian: Watch Russian movies, news or music videos for your listening practice. Listening practice increases your grasping power of Russian. 
You can also break these steps into smaller ones. When you follow the steps one by one, you will find your Russian improving. 
Make friends with Russian people:
A friend can make you fluent in Russian faster than anyone else. You feel free with a friend. You can speak or ask anything you want.
Consult the Best Friends:
Yes, books are the friends of a human being. You can buy some books that have basics of Russian in the starting. You can also download ebooks. When you feel free to read Russian, you can read any book in Russian to increase your vocab. 
Experience immersion:
Language immersion is the best way to learn Russian. To experience immersion you have to get shifted in a Russian area where no one knows your language. Here, you will listen to, read, and speak Russian 24×7. You can feel alien there and lonely for some days but believe me, it will change your mind totally. You will find Russian simple to learn and speak after that. 
Still, if you are having problems learning it then simply click this link of Multibhashi.
At Multibhashi, you will find a quality learning experience. You will experience a real-life Russian immersion. At Multibhashi, the certified trainers and teachers will make the language as simple as your native language. This will help you in faster learning. The institution is one of the best language learning institutions which is based in India. 
So! After reading and following this blog you will surely say that Russian is really the simplest language to learn. 
All the best!