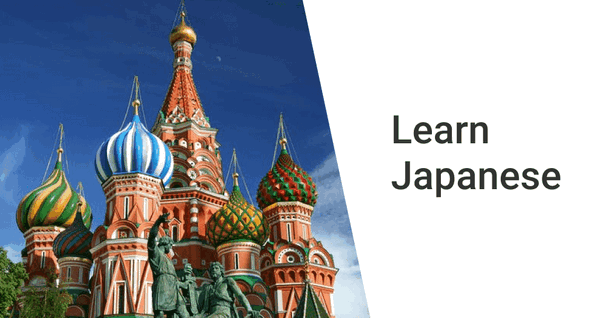 Introduction:
How do you sense your pronunciation in Japanese? Most are very simple, depending on your native language. It is similar to a native Japanese speaker in that you can make exact sounds.
However, a few sounds don't work well for most people. In addition, there are barriers to pronunciation, such as long vowels, double consonants, the nasal read, and accent of the pitch. Not to mention that it gets ten times harder if the definitions are applied to phrases, not just words.
Like good handwriting, pronunciation is the most important part of language study and learning, since it is certainly the key to understanding, and having a straightforward and relaxed conversation. If you are unable to express them correctly, it is not helpful to know thousands of sentences.
Fortunately, Japanese pronunciation is very basic and simplistic and you can speak like a native in no time with a little concentration, hard work, and practice. The Japanese are good enough to tell you that your language skills are outstanding even if you have said only a couple of sentences and that they are truly pleased with their efforts if you manage to speak them in full grammar and intonation! That's why Japanese is a fun language to learn.
Here are five important steps to improve your Japanese pronunciation and to perfect it.

Practice Japanese Sound and writing:
First of all, we must begin with the sounds we can use. We analyze written Japanese, which consists of three parts.
Though hiragana and katakana look different, they both have different applications. Kanji are the characters borrowed from China, but fortunately, right now you have no need to think about kanji or katakana. Focus on hiragana and how you can understand it by speaking Japanese.
Each symbol represents a sound syllable. This differs in many different ways from English. First of all, it doesn't mean that you know how to pronounce a word in English, only that your know-how. English, for many reasons, is notoriously difficult, but one major thing is that word spelling and pronunciation can be a big headache.  Improvement in these sections would accelerate the learning of the Japanese language effectively.
It is extremely beneficial to understand that Japanese is made up of phonetic syllables (terms that are directly related to the sound) in the understanding of how to pronounce them.
Concentrate on Practice:
You have to say words and phrases that you study loudly as much as possible while improving pronunciation. You can read, compose and listen to CDs while you research by yourself, without saying something aloud. It is important for you to say new phrases aloud while listening repeatedly. It is a nice way to learn the language along with practicing pronouncing.
One key concept is to speak Japanese and to compare them, if possible, with the voice of a native speaker. Perhaps you would like to find a record of a native speaker reading a novel, take it to read this section of the book and then attempt to read the text out loud. Multibhashi is an excellent place to experiment with different and authentic materials.
Ask native Japanese speakers for help:
If you talk to a Japanese person normally, your pronunciation is typically not corrected, unless a mistake changes the word entirely. If you have ever spoken in English to someone and the native language of the other one is not English, it is probably going to have some kind of emphasis. You're always correcting them? Of course not! 
The Japanese are the same; they won't normally correct your poor pronunciation and are just concerned with your comprehension. However, from my experience, they are just too pleased to assist you, if you ask for help with particular terms and phrases. Just ask your Japanese friends if your pronunciation is wrong and ask them for their assistance in practicing.
Pay close attention to difficult sounds:
Fortunately, in Japanese, there aren't many difficult sounds, but some you need to pay attention to.
You know how all the sounds are pronounced! But word building is more than simply shooting these separate sounds into sentences. Ok, it doesn't, in some situations, but there's a lot of different Japanese words to pronounce with identifying the difficult words.
You'll find great video analysis on difficult Japanese words on YouTube by different creators, which include more detail on vowels, including native speaker sound clips and mouth shaping while sounding. This method helps you learn and concentrates perfectly on your utterance.
Practice conversation daily:
Speak Japanese, preferably with native speakers, as much as you can. Listen to them, how their voice goes up and down, how the difficult sounds you described earlier are pronounced and repeated as best you might.
If you do not have a friend who speaks Japanese to help you out, you can exchange languages on various Online learning platforms such as Multibhashi. But you may also want to add a little professional assistance to your more relaxed, Japanese interactions so that you can capture all of the peculiarities of your speech and get your input improved immensely. Multibhashi can help you in both aspects to learn it perfectly.
Conclusion:
Following an order is nothing but planning your study and lessons. This will keep you organized in your study and will help you in not missing out on any topic. Following this blog will definitely help you in organizing your learning process and making learning Japanese easier. Remember the key to learning it well is to take baby steps in the right direction because this will ensure systematic learning. Happy learning!