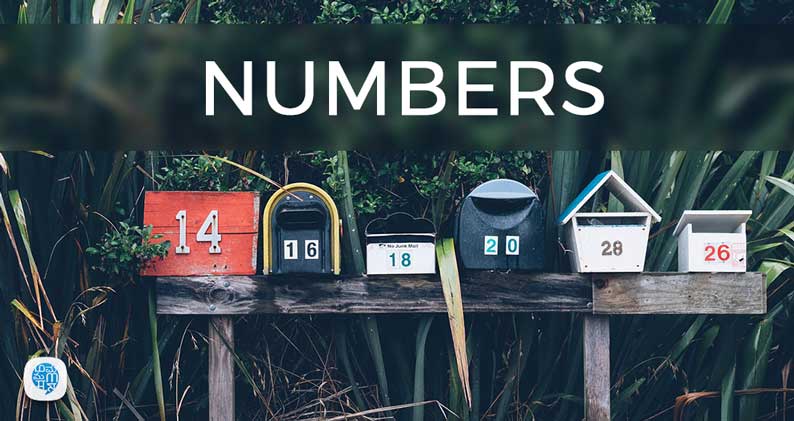 There are multiple languages that people speak across the world. Some are very popular and some are popular but in the local area not in the world category. People in different countries speak different languages and they have differences in their food. Also, you will find different values and ethics. There are multiple languages like French, German, Spanish, Russian, Korean, etc, 
Italian is spoken in countries like Italy, San Marino, Switzerland, and Vatican City. Italian is the official language of Italy. In Italy, you will find people speaking this language. Now, before you start learning this language, please ask yourself these questions: why do I want to learn this language, and what is my end purpose? How much time can I devote on a daily basis to learn this language?. These questions may vary from person to person. One thing is sure that you will enjoy learning this language. In this blog, I will explain to you how you can learn numbers in Italian at Multibhashi.
Before I start explaining things, please note that Multibhashi is an online Edutech platform that will teach the Italian language without going outside of your home. Here, we understand your concern. When our sales teams contact you, then they ask the questions why are you looking to learn the Italian language? You can tell them your requirement and the purpose of learning this language. That way it will help us in understanding your requirement in a better way. It will help whether you need to start from the basics or you need advanced knowledge.
I would suggest you book a demo session with our trainer. You can check the quality of our trainers and can make a final decision. But to be honest, once you attend a demo session, you will find it up to the mark. Here at Multibhashi, we will cover alphabets including grammar and numbers. Remember, when we start learning any language, then first we come to know about are numbers. When we know the numbers, then it helps us in understanding the language better. Similarly, when you will start learning Italian from us I would say basic, then we also include numbers as well. What I think without including numbers in our learning journey, we will not be able to understand any language. 
Also, I would recommend you to book One to One personalized classes. In personalized classes, the sessions will be conducted from Monday to Saturday for 30 minutes. When you book classes with us, our operations teams contact you and they check your requirements. At the time of booking, you can inform our sales team that what time you want classes from Monday to Saturday?. However, please note that the timings would need to be constant. Now, once the operations team gives you a call then they prepare the course curriculum as per your requirement and what you want to learn we prepare it accordingly. Also, the personalized trainer will give you attention. Personally, I would encourage you to ask questions from the trainers and clear your doubts. This way it will remove fear from your mind and you can learn the language very easily. Also, you can refer to the notes and clear the doubts if you have any.
I would recommend you to please click on this link and book a session with us.