Introduction:
Italian is a Romance language of the Indo-European language family. Italian is the closest national language to Latin, from which it descends via vulgar Latin of the Roman Empire. Taking into account both national and regional languages, it is seen that Italian and Sardinian are together the least differentiated from Latin. Italian is an official language in Italy, Switzerland (Ticino and the Grisons), San Marino, and Vatican City. It has an official minority status in western Istria (Croatia and Slovenia).
It formerly had official status in Albania, Malta, Monaco, Montenegro (Kotor), Greece (Ionian Islands and Dodecanese), and is generally understood in Corsica by Corsican speakers (many linguists classify Corsican as an Italian dialect). It used to be an official language in the former colonial areas of Italian East Africa and Italian North Africa, where it still has a significant role in various sectors.
if you're wondering how to learn Italian, I recommend working some fun into your study schedule right from the beginning.
Don't put up with boring. Let's find out some actually fun ways to learn Italian! Here i have given 5 best ways to learn Italian verbally.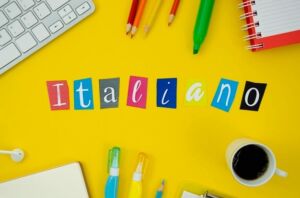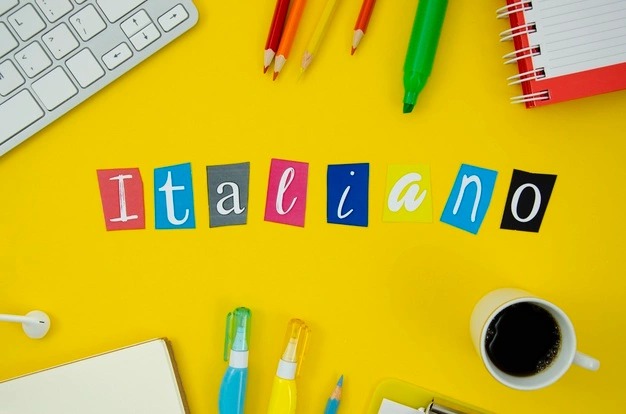 5 Best Ways to Learn Italian Verbally

1. Join online classes or courses
Online classes have become the new normal for students and teachers during the ongoing COVID-19 pandemic. Students now communicate with teachers over video-conferencing apps to study and keep updated with their course on a daily basis  To aid students during this time, there are several online learning apps, which are available currently.
While some of these learning apps mainly focus on languages like the Multibhashi app -The word Multibhashi itself is defined as multi means multiple or many and bhashi means languages. Multibhashi is a simplified language learning platform for people. Multibhashi is an app to learn languages most effectively and effortlessly. The company also offers the Italian language. 
2. Listen to Podcasts
Listening to podcasts is another great way of learning the language verbally. You can listen to podcasts on different topics in Italian while doing your normal day-to-day chores, while you work while getting groceries or even on a workout. Listening to podcasts will help expand your knowledge as well and strengthen your vocabulary in the language.
3. Watch movies
One of the worst-case scenarios while learning a language is getting bored with it. In order to avoid such a situation, watching movies in the language with subtitles is the best solution. There exists a huge number of movies in Italian to choose from. From horror to thrillers to romance to adventure, you can find your preferred genre of movie in Italian and watch it with subtitles to learn the vocabulary as well.
4. Watch news
As our teachers once said, develop the habit of watching the news. Developing the habit of watching news is one of the best ways to not only keeping up to date with current affairs but also learn new and different things. Now listen to the news in Italian, even better. You're going to automatically learn and get used to complicated words and phrases in the language.
5. Use Flashcards
Using flashcards is one of the most famous ways to learn new words. This is a very easy and quick way to make a list of huge vocabulary to study a number of words via flashcards. In today's modern world, it will be very easy and convenient to use different applications of smartphones to arrange flashcards. You can aim for one new word everyday but can also go for more, but it is not that profitable to you that you aim for more than one word of Italian vocabulary.
Bonus Tips: 
Music
Music is also the best tool for learning a language. Music offers many advantages for learning languages. Scientists have shown that listening to a song and humming along can help with language learning! When singing, we try to reproduce sounds and tone, so our accent is less pronounced than when we speak
Get out there, learn about these different genres and find some songs that you love. Once you find a song you cannot stop singing,and by singing it you will improve your pronunciation and vocabulary.
YOUTUBE
YouTube is an incredible resource for Italian learners. Or in fact, for everyone! Whatever you want to learn about, you can guarantee somebody's uploaded a useful video for you. Right now there are loads of awesome Italian teachers on YouTube. They will teach you Italian in a fun and absorbing way. What's more, there are videos on YouTube for just about anything related to the Italian language.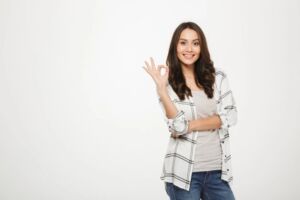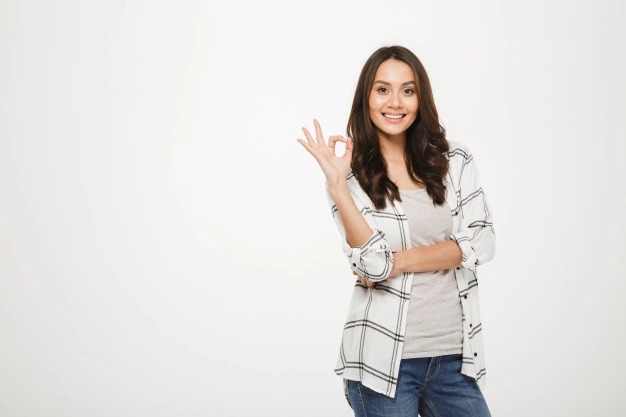 In the above blog 5 best ways to learn Italian verbally are mentioned. Also if you want to learn through online classes. Then join multibhashi, one of the best language learning apps available.
Happy learning!!!