Introduction:
Russian is one of the most widely spoken native languages in Europe. It belongs to the Slavic group of the Indo-European language family. The total number of Russian language speakers around the world is estimated to be from 255 to 285 million.
Russian is one of the five official languages of the United Nations and ranks as the major world language along with Chinese, English, Spanish, and Hindi. It is the native language of 142 million citizens of the Russian Federation, the world's largest country.
As the language is widely spoken and ranked in the major languages of the United Nations there are many benefits from being able to communicate with all kinds of people in all types of situations in Russian-speaking countries and beyond. 
So, there are online and offline modes of learning a language. But Currently, online learning courses are the best way to go since the COVID-19 pandemic hit the world, however, traditional education is not far behind from claiming that they are the best way to acquire knowledge!
Now, let us analyze both these methods in detail to derive which method, online or offline, is the most convenient and effective for Russian learners.
Both these modes have a number of pros and cons.
Let us discuss one by one.
Online education
Online education is electronically supported learning that relies on the Internet for teacher/student interaction and the distribution of class materials. With online education, students can turn anywhere with Internet access and electricity into a classroom.
-You can use several resources at the same time
There are plenty of ways to take advantage of this.
You can look up definitions, rules anytime during a class. And you can take advantage of other online tools, such as Wikipedia, The Oxford Learner's Dictionary, etc.
Using several resources is a great way to boost the effectiveness of learning Russian and is one of the most important benefits of learning Russian online.
-You can improve all four skills
There are plenty of ways of practicing and improving your speaking, listening, reading, and writing skills online.
Speaking-With the help of video calls, you can have live conversations, just as you would in a physical classroom.
Listening-You can practice your listening comprehension by watching videos on YouTube and listening to podcasts.
Reading-Improving your reading skills and enhancing your vocabulary could not be easier with the number of articles and ebooks you can find online.
Writing-Writing is easily done. You can send your teacher mini-essays or homework assignments of any sort through email or online learning platforms.
-Limited face-to-face speaking opportunities
The interaction between a teacher and a student is an intrinsic part of the educational process.       And the face-to-face approach is an efficient language learning method because it combines different segments, including writing, speaking, listening, and reading.
Online courses of learning the Russian language are also more asynchronous because of digital illiteracy, random connectivity problems, and technology limitations.
-Lack Self–Discipline, Low Motivation, and Distractions
Human beings tend to have lazy attitudes, especially when they do not have to follow strict rules.
Studying Russian through an online platform itself is a great way, but if you are not self-disciplined, it becomes complicated.
Online Russian learning allows the possibility to study whenever we desire from any place, but it also has a well-known side effect.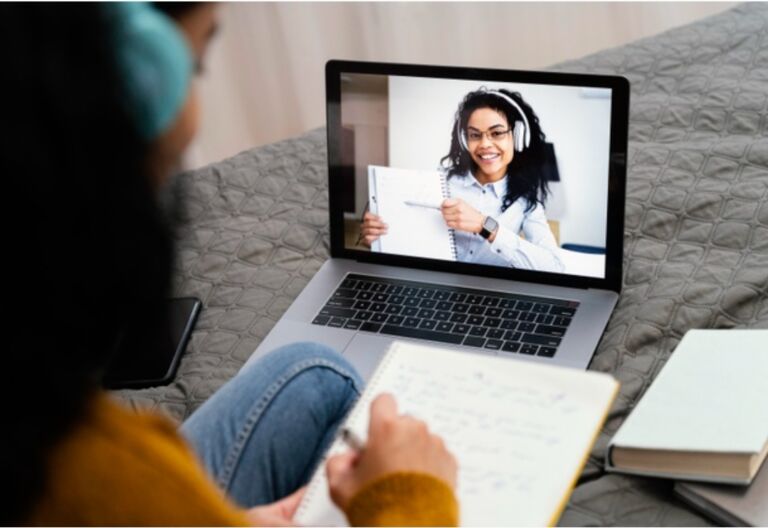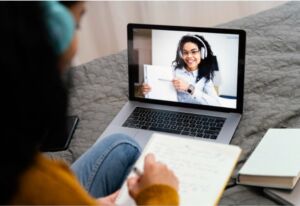 Offline education
Also referred to as traditional training. Offline Education means a student needs to go to a school, in a classroom, and attend a class face to face with a teacher.
Group learning
The offline class is a traditional mode of learning and considered ideal for promoting group learning. Group learning improves self-awareness in students as well as increases the confidence of the students to speak Russian fluently during offline learning classes.
Face face Interaction
In offline language classes, students can go for a face-to-face engagement with instructors and vice versa. Detailed discussion on Russian regarding expressions, accents etc.
Study in a disciplined manner 
In offline classes, students have to be well-disciplined and their main focus is on their studies. Also sometimes it happens like you don't show the discipline inside the class or campus.
Wastage of time and resources
In Offline education, students have to go to school and also it takes time. If you go to school as well as coaching it takes all your day and you are left with no self-study time.
Students could be less comfortable as compared to the online mode of classes/training
In traditional ways of learning students need to go to a fixed institution where they can learn a Russian but due to social gathering of students. Some students could not be comfortable learning as compared to online learning.
Students would not learn about the advanced technology
In offline classes, students are not aware of the new technology to learn. Like a new E-book which is released to learn the Russian language and about new games which are released based on the vocabulary of Russian. so, this is one of the main disadvantages of offline