Introduction:
The German language is a West Germanic language mainly spoken in Central Europe. It is the most widely spoken and official or co-official language in Germany, Austria, Switzerland, Liechtenstein, and the Italian province of South Tyrol. It is also a co-official language of Luxembourg, Belgium and parts of southwestern Poland, as well as a national language in Namibia. German is most similar to other languages within the West Germanic language branch, including Afrikaans, Dutch, English, the Frisian languages, Low German, Luxembourgish, Scots, and Yiddish. It also contains close similarities in vocabulary to some languages in the North Germanic group, such as Danish, Norwegian, and Swedish. German is the second most widely spoken Germanic language after English.
There are countless websites that promise to help you learn German, which makes it hard for you to choose the best one and get faster results. In addition to this, there are also unreliable and scam websites that should be avoided. But, don't worry! You're in the right hands. In this blog, we've covered the advantages and disadvantages of the best online resources. Therefore we're confident that in the end, you'll be ready to select a German language course that suits you best.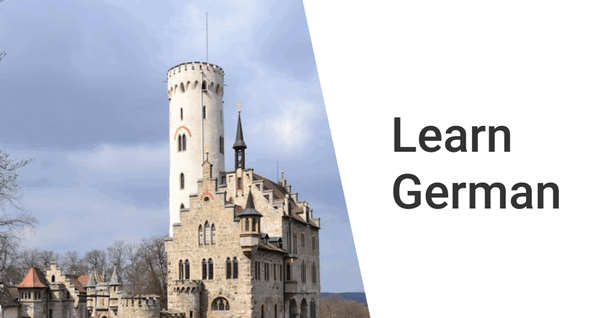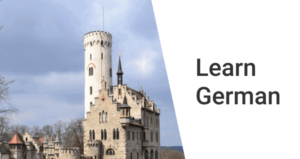 Best Online German Classes
Multibhashi uses an approach that will help you grasp the language quickly and be able to use it in your day-to-day situations in just a few days after you start taking the sessions. At the end of the course, they will provide you with a checklist and you can evaluate yourself on all the parameters and see where you stand. They will also provide you a course completion certificate. The price range varies from the number of classes: 30 classes to 300 classes of 30 mins each. Multibhashi has other courses as well.
2.Duolingo
Duolingo is the most reputed name among language learning resources. It will teach you via easy-to-follow lessons, interesting challenges, and interactive classroom sessions. It provides detailed statistics of your learning growth, encourages to speed up and become proficient within a short period. Duolingo has separate apps for iOS, Android and Windows phones. So you can learn anytime, anywhere even on the go.
3. Babbel
Babbel is another language learning website to learn and unlock new horizons of opportunities. It is free, clean, and user-friendly. Their lessons are prepared by the language experts which are mixed with interactive dialogues, voice tutorials, and curated review sessions. The inspiring, practical sessions are enough to motivate and boost your conversation skills. It has its own apps for iOS and Android platforms.
4.Busuu
Busuu is a popular website that provides courses in 12 different languages. It claims to be the world's largest community for language learning with more than 80 million learners worldwide. Busuu's basic features are free but you need to go for a premium subscription to get advanced benefits like vocabulary trainer, grammar, conversations, travel course, etc. It has iOS and Android apps with offline support.
5.Memrise
Memrise is a brilliant option to learn 20 languages around the world. Their lessons are enriched with in-depth courses, native speaker videos, and grammar bots. Like Busuu, it offers limited features to the free users and you need to pay to get advanced tips, lessons, etc. Memrise has dedicated apps for iOS and Android devices.
6.Forvo 
Forvo is a great pronunciation dictionary that contains millions of pronunciations in 335 languages. Listen to the real accent of a word from the native language speakers, save and download them in MP3 format. It is the best platform to learn a german language, contribute, and interact with other users to boost your foreign language skills. It works on web and iOS devices.
 7.Living Language
Living Language is a self-study publisher founded in 1046 by US-based foreign language experts. It was developed to teach overseas-bound diplomats and service personnel local language in the place where they work. Living Language publishes comprehensive courses in more than 25 languages that combine grammar examples, vocabulary, everyday phrases, flashcards, audio notes, and games. Languages you can learn: French, German, Dutch, English, Russian, Chinese, Spanish, and 22 others.
8.Rosetta Stone
Rosetta Stone is another language learning program to fluently speak and write the language of your choice. They have study materials in 18 languages that contain grammar lessons, vocabulary, phrases, games, puzzles, and voice tutorials. It has iOS and Android apps to let you learn even on the go.
9.Lingoda
 All you need to learn German via video classes with Lingoda are a computer and a sufficient internet connection. You get to choose a time slot that fits within your busy schedule and you can elect to take private classes or join a small group online lessons for learning German. Both offer distinct advantages, depending on what kind of learner you are. Lingoda follows the methodology of immersion, so your online German lessons feature both speaking practice and situations which you can immediately apply outside of the classroom to start speaking. You'll learn from highly qualified and certified native speakers in a rotating schedule with tailored and unique learning
10.Alison.com
This online German language course will introduce you to basic German vocabulary and grammar which will take you one step closer to your first perfect German conversation. Germany is internationally recognized as the industrial and economic powerhouse of Europe, so a working knowledge of German is essential for professionals in areas such as business, finance, economics, and politics. You will learn the German alphabet and how to tell the time of the day. By taking this course, you will gain a bit of essential German vocabulary that will make your next trip to Germany or interaction with Germans a lot more enjoyable.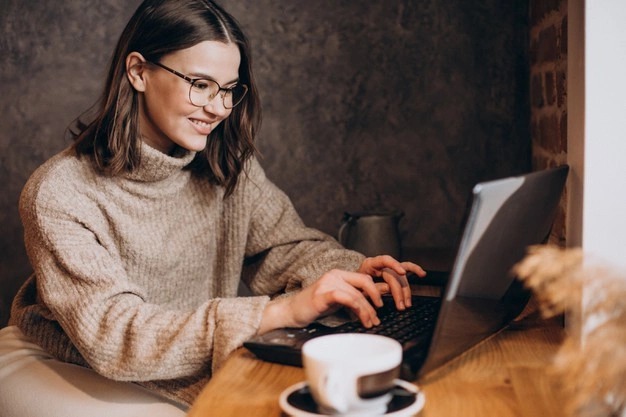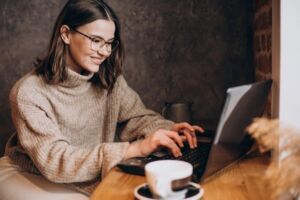 Conclusion 
So, as mentioned above are the best online German classes of 2021. So why are you waiting?? 
Start learning
All the best!!!