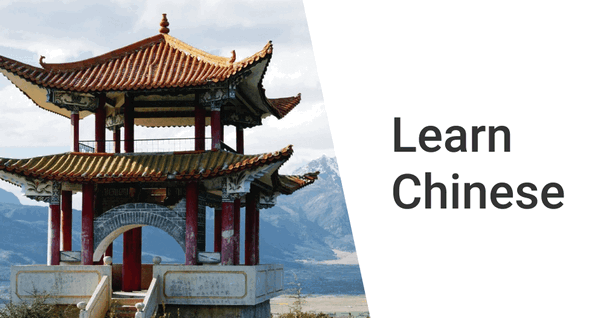 Learning a new language may be a tricky and complicated affair in the olden times. But in this modern world, it is not at all difficult to learn any language. Learning nowadays is fun and encouraging. 
Yes, I am talking about Chinese! 
This language is very much popular in China. When you learn this language, you learn values, culture, travel, history, etc related to China. Even if you are a food blogger, learning another language can be pretty good for you as you can discover other country's exquisite cuisines (Foodies raise your hands!). 
Also, if you are a traveler then you also learn various locations and can explore history as well. Many people ask questions like- how to learn this language? What should I do? And so on. But before I answer these questions, we also have some questionsvfor those who are looking to learn Chinese. 
Why do they want to learn this language? 
What is their objective in learning this language? and 
How much time can they devote on a daily basis to this language?
 Think through and tell us the answers.
Now that that's sorted out, I will tell you how to learn Chinese characters quickly! All the practical tools associated with learning them will also be mentioned in this blog:
1. Mandarin and Cantonese:
Take a break and decide which Chinese part you want to learn. Yes, these two languages are different. Mandarin is used in not only mainland China but also in Taiwan, Singapore, and Hongkong. As far as Cantonese is concerned, it is spoken in Chinese communities in the United States of America. I would recommend that you do not learn both the languages together in the beginning. See how much time it takes you to complete the language and start the beginning primarily with the alphabet. 
2. Plan your day:
 We understand that in older times the resources were very limited. But now everything is digital, we can also plan our studies accordingly. Similarly, you can decide how much time you need to spend to learn this language. I would suggest you download some Chinese alphabet applications from the Google Play store/Apple store. These applications are either free of cost or paid versions. Try with the free version. Check your daily progress. Where are you standing? If you are a student, then you can give 1 or 2 hours. For working professionals, it is difficult to manage time. They have a meeting, month-end report, weekly report, interacting with clients, etc. For them, the suggestion is that they can take 15-20 minutes from their busy time and can learn it by referring to some videos on youtube. There are videos available on youtube which they can see and in addition to it, they can also buy Chinese Alphabet from various E-commerce sites. They can use it on a daily practice to learn Chinese alphabets very quickly.  
3. Diary:
We all love to maintain a Diary wherein we note our emotions and feelings which we encounter on a daily basis. Can we use this concept here? Yes absolutely! Why? Well, maintaining a diary is not a bad thing. Make a habit of maintaining a diary and note down the words which you have learned. Convert it into Chinese. The more you write, the quicker is the chance when you will learn this language very quickly.
These are some of the important tips which I have used which I know. Please share in the comment box if you know any other trick.
In case you also want to learn 6 Chinese phrases that can get you out of any situation, then click here.