Introduction
Arabic is a Southern-Central Semitic language. It is spoken in most parts of the Arabian Peninsula, parts of Middle East, and North Africa. In these regions, the languages with the most number of speakers, in chronological order are Arabic, Persian, Turkish, Kurdish, and Hebrew. These languages belong to different language families. Turkish is part of the Turkic family. The Indo-European language family is represented by Kurdish and Persian. Hebrew and Arabic belong to the Afro-Asiatic language family. Aside from these major languages, people in the Middle East speak around 20 minority languages.
Learning a language is learning about the culture of the country where the language is spoken. Arab culture is rich and interesting. Learning the language will enable you to read some of the famous classic literature.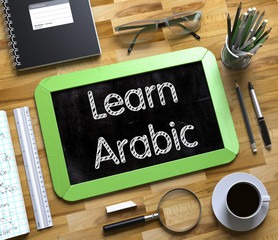 Top 10 greetings in Arabic for Beginners
1. (as-salām ʿalaykum) — "Peace be upon you!"
This greeting gets its own special section right at the top. It's used literally all over the world by Muslims of every country as a respectful greeting. If you're not Muslim, don't worry about offending anybody by using it—on the contrary, they'll take it very well. This may just be the best way to say hello in Arabic.
2. (wa ʿalaykum as-salām) — "And peace be upon you."
Same idea, same meaning, slightly different structure to shake things up.This time, we're going to add a cute little و (wa) to the front here, adding the meaning "and" to the base structure.
3. (marḥaban) — "Hello"
Take a look at these phrases in the Arabic language of how to say hello:
4. (ṣabāḥ ul-ḫayr) — Good morning!
So in a way you're saying "A good morning!" and hearing "A light morning!" And I think that's beautiful.
5. (kayfal-ḥāl?) — How is everything?
In English we'd say "How are things?" but you'll note in a moment that the word al-haal is singular, not plural in Arabic.
6. (biḫayr, šukran) — Fine, thanks
These words translate literally, so I won't put them down below in the vocab section. Culturally, it's not as strange to actually reply with "how are you doing," when you speak Arabic.
7. (mašġūl) — Busy
Remember that this is the masculine form. A woman would say مشغولة (mašġūla) instead, with the same meaning.
8. ('alo) — Hello?
Even though it's a little too formal for people in everyday life to actually say "hello" to one another, it's the standard and automatic greeting we use whenever we pick up the phone.
9. (kayfa ḥalu ʿāʾilatuk?) — How is your family?
One of the best small talk topics is to ask about someone's family.So it's better to literally inquire politely about his "family" instead.
10
.
(wa anta?) — And you? [masculine]
 The polite response to "how are you" in many cultures is something like "And yourself?" So we can add this in Arabic too. To a man, you'd say.