Learn German
You're looking for the best way to learn this language; you'll find that some home-based techniques are better for beginners, while others make more sense for intermediate learners. You've just got to find the right ones for you! The key to success is to get creative: use every possible learning resource you have available to push yourself past the point of stagnation. Only one way of learning won't cut it.
There are many easiest ways to learn the German language in less time. But you should be aware of the reason behind learning the German language. If you know why you are learning and up to which level you want to learn, there are many ways to learn a language in less time. Even before you think about which materials to study or your method for learning German, you need to take a step back and understand your underlying reason for wanting to speak German.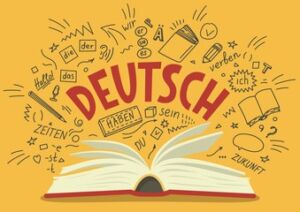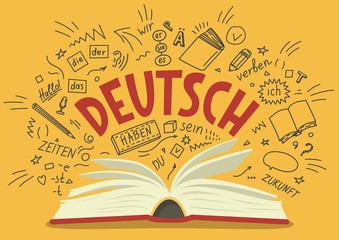 Good ways to learn how to speak German:
1. Set yourself a goal
First things first: you need a goal to work towards. It sounds obvious but believe us: not having an end goal – a reason you're learning – won't motivate enough in the long run.
2. Start on the right foot
Not everyone has the time, money, or confidence to take German language classes or take a Germany trip. But don't be disheartened: that doesn't mean you can't start somewhere.
3. Turn learning German into a habit
Signing up to a term of face-to-face language classes or taking a trip to Germany isn't on the cards right now. But don't be disheartened: that doesn't mean you can't start somewhere.
4. Practise speaking German with online tutoring
While opportunities to practice your German may be sparse right now, you're still learning German to speak it – so signing up for one-to-one online lessons with qualified German teachers on platforms like Multibhasi is a great way to start practising your conversation skills early and often.
5. Learn new vocab in meaningful chunks
Connecting words with actions is a clever way to trick your brain into learning more words at once and lodge them in your long-term memory. This is because learning German words in context helps trigger images that our brains store as a vivid memory.
6. Make studying German rewarding
Staying motivated is essential when learning German – especially when you're learning at home. A great way to keep motivated is by rewarding yourself from time to time (ideally, German variety!). Treat yourself after you learn how to greet someone in German by watching a German TV show. After learning a new tense, cook a German dish or indulge in German chocolate after you've memorized a bunch of vocabulary.
7.Find native speaker and speak from day one :
To improve your German or learn the German language quickly, you must speak from the first day you start learning German. This speech from day one is the fastest and most efficient way to learn German, especially if you speak with native German speakers.