Introduction
The Korean language is widely spreading all around the world. Learning Korean in today's time is considered a great asset. If you are planning to learn the language soon then you should know that the Korean language is much more than some pronunciations and accents. But, don't let this bother you, the alphabet system that they use in Korea is quite easy to get hold of. Now, coming to the topic, the importance of the Korean language. This solely depends on why you are learning the language. Beneficial or not, if you really are devoted to learning the language then this shouldn't be bothering you at all.
So, in this blog, we will look at some of the amazing apps by which you can learn Korean online.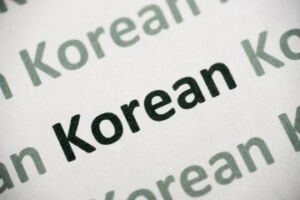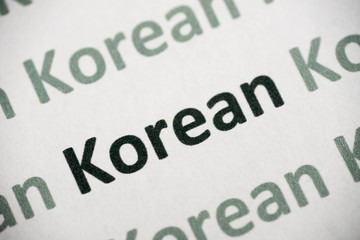 Basics to learn:
1 The Korean Alphabet (Hangul)
The first thing you'll want to do is learn the alphabet. The Korean Alphabet 한글 | Hangul is one of the simplest alphabets to learn, even if you are an absolute beginner. You can learn this writing system in a few hours with some simple lessons. Once you complete the lessons, you'll be reading Korean sentences on the same day.
2. Korean Numbers
Knowing the numbers are a key part of learning Korean. They're basic building blocks for the language that you should learn early on.
There are two numbering systems to learn in Korean. They are called the China System Sino-Korean and the Korea System Native Korean. The China System is very structured, so you can learn to count to a billion by learning less than 20 new words.
3. Korean Vocabulary Words
As you learn Korean, you're definitely going to want to level up your vocabulary skills. The lesson above should help since it gives you a list of the most common words in the Korean language. Learn this vocabulary first. Korean fruits written on index cards in different colors to help learn Korean
Once you get the basic words down, you can move onto other common vocabulary word lists, such as body parts, animals, and fruit & vegetables. There are lessons on those topics below. Having a strong vocabulary base will help you understand more about what you hear in conversations.
4. Korean Phrases
If you want to learn Korean quickly, then it's good to study the phrases in the lesson above first. These are expressions that you're going to hear all the time, so it's easy to become familiar with them.
Then, as you continue to learn Korean and develop your skills, you'll be able to break down these phrases and understand what native speakers of the language are saying.
Hello  annyeonghaseyo
Good morning   joh-eun achim
Goodbye annyeong
As you continue to develop your language learning skills, you're going to want to start to understand Korean grammar. You don't need to know it in-depth just yet. Instead, focus on learning the basics of Korean grammar.
The main sentence structure is:
SUBJECT + OBJECT + VERB
The good news is that it's fairly easy to learn the fundamentals of Korean grammar. Once you begin learning the basic grammar structure of the language, you can up your game and connect your sentences together. You'll gain confidence in your grammar skills, and have bragging rights reserved for those who take the time to come this far with learning the language.
You'll also want to learn Korean particles, but don't spend a lot of time on this grammar point at the beginning. Particles are often omitted in speech, so just understand a basic overview of how they work.
5. Korean Conjugation
When learning Korean, you're going to want to know how to use verbs and adjectives. You can't use a verb in its base form, so you need to change the ending so it makes sense in a sentence.
Korean conjugations determine the tense and tone of a sentence. For example, let's take the verb 하다 (hada), which is in its base form. Here are some sample conjugations:
하다 (hada) – to do
해요 (haeyo) – I do
했어요 (haesseoyo) – I did
할 거예요 (hal geoyeyo) = I will do
6. Focus on Korean Verbs and Verb Tenses
The third step in getting started on the Korean language is learning common verbs as verbs are probably the most important part of any Korean sentence. 
In fact, it is quite common in the Korean language to skip a sentence entirely and to only say the verb!  An example of this would be to simply say "eat" which can mean, "I want to eat", "Let's eat" or "Do you want to eat?" The meaning can be from the same context but is delivered with different intonations.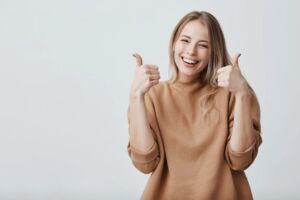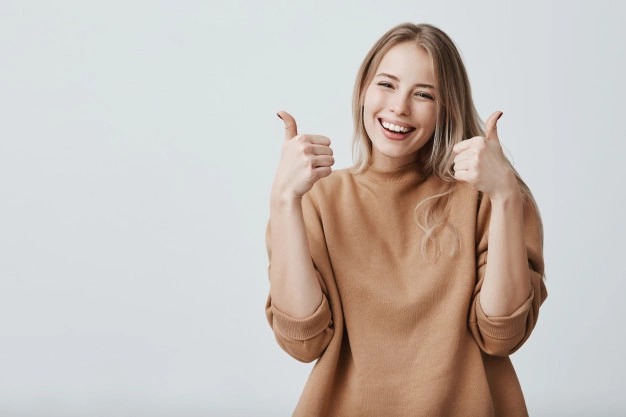 This way, you can learn and memorise more effectively and avoid stressing yourself. If you want to join a learning community for Korean but you don't know where to look, We have one here at Multibhashi!! you can join Multibhashi for language learning. Click here