Introduction
When you are learning Spanish, even as the most dedicated language learner, it is difficult to reach fluency. By the way, after learning Spanish basics, you need to concentrate on a few things to achieve fluency.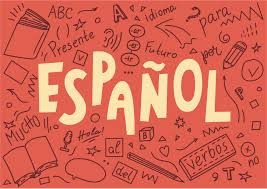 Check out these basics to learn Spanish

Create a base
As a beginner, the most important thing you need to do is to get out of the beginner zone and learn to start practicing. For this, you need a base consisting of vocabulary, a stock of phrases, and an idea of Spanish grammar.
Build your vocabulary
To build your vocabulary you need a strong base of vocabulary which is an initial step in learning a language. When you are building your vocabulary, you need to know "what" and the "how". The "what" engages on what kind of vocabulary you need to learn, and the "how" engages on methods for memorization and recall.
A quick note on word lists
Word lists are usually sorted by a frequency which is a popular method, with the most common words appearing at the top of the list to learn it easily. These words should be learned first and many of the most frequent words in a language are "functional" words that contain on themselves. 
You need to learn about these words that contain more grammar than the "content" words, such as nouns and verbs. 
Do not study grammar
Learning grammar is a boring, academic approach to learning a language that leaves you to lack the vital tools for actual communication. Focus on approaches to learning grammar but not the importance of actually learning it. 
The phrase "study the grammar" images on studying obscure and impractical details as grammar is a crucial part of the language that cannot be avoided.
Learn how Spanish sounds
To pronounce Spanish, you should be able to recognize the sounds, so that you can do it from a book. There is a wide range of podcasts, including your range of Spanish audio for every level. 
Listen to the sounds of Spanish, to follow along with transcriptions, this will get you an idea of how to pronounce written Spanish. Always remember that good pronunciation starts only with listening.
Where and how you can start practicing?
If you do not live in Spain or a Spanish-speaking country, then getting practice can be tough. But there are many websites dedicated to helping you practice languages by searching for "online language exchange". There are many language learning websites such as italki and Busuu.
If you have the opportunity in talking face to face, then it is always a better option for you to learn the basics.