Introduction
There are difficulties and challenges for every field in life. Only when you go through and survive the challenges can you actually understand the worth. Spanish is a Romance language that originated in the Iberian Peninsula of Europe. Today, it is a global language with nearly 500 million native speakers, mainly in Spain and the Americas. It is the world's second-most spoken native language after Mandarin Chinese and the world's fourth-most spoken language overall after English, Mandarin Chinese, and Hindi.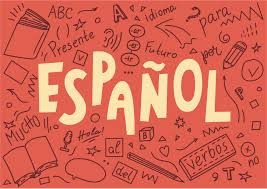 Some challenges that you may go through while learning Spanish language.

 The first and biggest challenge of learning the Spanish language is pronunciation. No matter how hard Indians try to pronounce a Spanish word, we tend to make a small mistake here or there unintentionally. This is because they speak with their tongue resting on the bottom of their mouth, with the tip of the tongue against the back of their bottom front teeth and we speak with the way we speak our regional languages and this makes us fail to pronounce a Spanish word properly. 
The difference in accent.
Here, we are unable to get the same exact accent as Spaniards. As we grew and adapted, speaking our regional language. It made us not be able to sound like a native Spanish speakers when we speak their language. 
Even when we take proper classes for the Spanish language it is still hard to get to where we can write our thoughts without any doubts in Spanish. As I have mentioned earlier that there are difficulties in any field, here, we go through that. Spanish learners get confused so often because of their grammar agreement, numbers, and gender. 
Many Spanish learning people agree that subjunctive is the hardest one out of all. Reference from google, the meaning is: of, relating to, or constituting a verb form or set of verb forms that represents a denoted act or state not as fact but as contingent or possible or viewed emotionally (as with doubt or desire) the subjunctive mood. This term is to be used when you actually want to express a doubt or a desire when an action depends on another, following a few fixed expressions with "que". 
There are few more challenges which you can find out on your own depending on your learning. The difficulties do not mean to hold you back from learning the Spanish language. It is actually the stairs which one should take a step at a time to reach the destination where you defeat any hurdles that come in your way and achieve something which you really want to learn. Learning with a platform is much more suitable than learning by yourself, so you can take the Spanish classes online at your preferred time with Multibhashi. Happy learning!