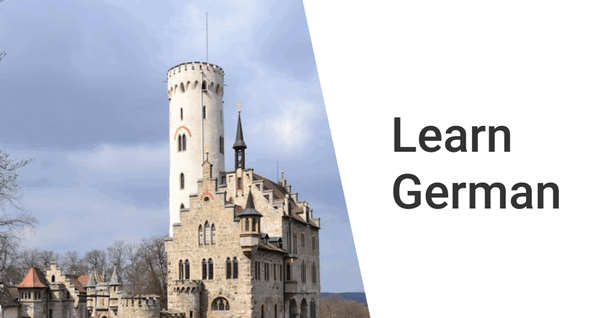 A look into the German language:

German is a language widely spoken in Europe. It is the second most used scientific language. It is amongst the ten most spoken languages world-wide.
Why learn German?

Learning any language other than your native language gives you a sense of confidence.

Learning German will give you an assured place in the market.

It helps you get a better job in the market.

It is the most accepted language world-wide.

It is the third most widely spoken language in the world.

It opens up great opportunities for students and businessmen.

German institutes are ranked as one of the top schools around the world.

You can enjoy a tour of Germany.

It adds to your resume.

Engage in international trade.

Germany is an economic superpower.

1 out of 10 books in the world is written in German.
If you want to land a job in Germany, knowing B2 level of German is essential.
I guess these are enough reasons for anyone to learn German. They say if you know English you can also learn German pretty quickly.
I will tell you about my experience of learning German fluently. I was aspiring to learn the German language. After a lot of effort and some tricks, I was able to learn German fluently.
1) Reading:
Reading helps to learn any language easily. There are lots of things available to read online. If you are a book lover (Like me), then it is a cherry on the cake. You can buy books in the German language. If you do not know the basics then you can buy books that help learn the basics of the language. And if not books you can read online, information is available all over the internet.
2) Listening:
If you do not know, listen to others who know. I think this is the best way of learning something. Why not listen to people speak German? It will help you learn new things; it will help you with pronunciation and how to frame sentences. Being able to pronounce the letters and words properly is equally important.
3) Notes:
I was so fond of the language that I started making notes. Trust me it was worth doing it. It consumed a lot of time and energy, but it was so handy. Whenever I wanted to revise something, whenever I wanted to look into some vocabulary or grammar it was easily accessible. Plus I remembered the things well after noting it down. I enjoyed the process. That is what plays an important role. Love what you do.
4) Speaking and practicing:
It is not that I had become an expert at the speaking language; it was just that I still spoke. Even if I was wrong I never gave up. I think this is from where I lifted up my fluency level. I had a group of people who were also struggling like me to learn German. We all used to dedicate an hour daily in engaging in conversations in German. We used to help each other, correct each other's mistakes. There was a lot to learn from each one. We used to plan assignments according to each person, every person got a different task, some worked on vocabulary, some on grammar, etc., and then we all discussed these assignments together and shared notes and how I achieved so much fluency. We worked hard for it. Searched and learned.
5) Multibhashi:
Last but not the least; Multibhashi has been the turning point in my life. Even when I had learned the ABC of the German language there was something that was lacking, something which was not satisfying. Then I came across Multibhashi, where I was provided with an expert German trainer to help me fill the voids. They helped me achieve my level of satisfaction.
Today, I can speak German fluently. I am so happy to have taken the best decisions of my life. But this is not the end. I aim on learning more languages, because the sky should never be the limit.