Introduction
Art is of different forms. If you would like your kid to learn any form of art, you can start at an early age when they are able to understand the concept and practice it. This would also help you to know the area in which your child's interest lies. Whenever we plan to help our children learn something new, we always want to find the best source from which they can learn. It is the same with art as well. If you are specifically looking for drawing, painting and other craft activity classes, there are some really good online options available to you.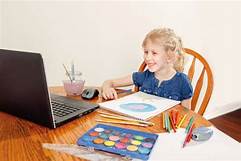 Best source to learn art for kids
This is an EdTech platform where you can find art classes for your kids. These classes help them learn to draw, paint and other craft activities through some very easy techniques. They also get to learn how to create best out of waste such as used paper, flower waste and other household items. Irrespective of whether your child struggles to draw simple lines and curves or is good at art, these classes can always help him/her to bring the best out of them and ensure that they find drawing and art interesting and engaging. Kids can choose to learn with a teacher in a group or in a one-to-one session depending on what suits them. 
2. Creativebug –
This online platform offers you a repository of over 1000 videos related to art and craft. You can also choose to join a class where your kids can learn and upload their art work they learned through these guided videos. 
3. Outschool –
A learning platform where you can find engaging small group classes for different children of different age groups. From beginners to advanced learners, you can find various art and drawing classes that suit your child. 
4. Udemy –
Here you can get your child started with the most basic lessons of art and drawing and move further. Starting from the basics of how to hold a pencil to understanding the conepts of coloring and shading, your child can learn everything here. 
5. Pencil Kings –
Here kids can learn at their own pace. Kids get to create a piece of art through learning. With more than 11 courses starting from basics to advanced, kids can learn art techniques in a simple manner. There are many websites which also allow kids to learn the art and drawing through step by step instructions. Some of them include videos as well. For someone who is not ready to buy a subscription or opt for a paid online class YouTube could be a good choice. You can find numerous videos about art and drawing giving the basic lessons to the most advanced ones. All you need to do is search with proper keywords.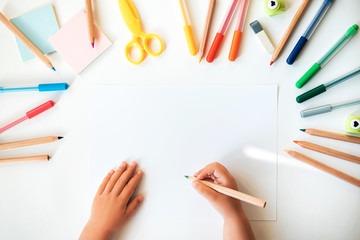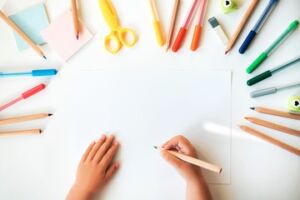 Conclusion
Whatever source you choose for your kids to learn art, ensure that it is engaging and interesting to them. Also, it should be fun because if it creates stress to perform, they are bound to lose interest.  Engaging your child in different art and drawing activities does not only help them spend some quality time creating something unique but also ensures that they have better concentration, focus, cognitive abilities and hand and eye coordination. In fact, Mahatma Gandhi was of the opinion that children should be first taught the art of drawing before they learn how to write.