Chinese Language
Chinese is a group of language varieties that form the Sinitic branch of the Sino-Tibetan languages, spoken by the ethnic Han Chinese majority and many minority ethnic groups in Greater China. About 1.2 billion people (or approximately 16% of the world's population) speak a variety of Chinese as their first language.
Standard Chinese, often called Mandarin, is the official standard language of China and Taiwan and one of Singapore's four official languages. Standard Chinese is based on the Beijing dialect, the dialect of Mandarin as spoken in Beijing. Both China and Taiwan's governments intend for speakers of all Chinese speech varieties to use it as a common language of communication. Therefore, it is used in government agencies, in the media, and as a language of instruction in schools.
You probably have a million questions about how to get started with self-studying such a tricky language. Let's break this all down, step by step.
Advantages of Self-Study:
What are the advantages of self-studying? Why might one choose to go without the guidance of teachers who provide a risk-free, mass-produced teaching method? Why face the daily struggle with self-control which self-studying requires?
There are several advantages!
Basically, there is one overarching benefit to self-studying: freedom. This is a freedom that you cannot find in any formal form of Chinese learning.
You choose when. There is the freedom of time. You will not be bound to inconvenient hours and additional commuting time. You will never have to rush to a classroom after work. Instead, you can devote as much time as you would like. You choose when to start and stop each day, depending on your own goals.

You choose where. There is the freedom of location. You can study from wherever you would like. Want to cozy up in bed or on your living room sofa after a long day of work? Feel free. If you focus better in a library or a coffee shop, take your study materials wherever you work best!

You choose how fast or slow. The freedom of pace is another big one. Group lessons move forward depending on the other students in the class, and you may find that your goals do not fit with the others. You can also focus on the grammar and specific vocabulary that best suits your needs and interests.

You choose what. You are also given the freedom to study what is important for you. Suppose you are interested in learning Chinese in order to communicate very informally with friends. In that case, you will have different goals from the businessman who may require a different set of vocabulary. Meanwhile, a class with fixed textbooks and teaching materials may cater to neither of you. Self-studying provides unmatched flexibility.
And of course, self-studying is free, or at least costs very little in comparison to taking classes.
If you find that this appeals to you and are interested in learning more, read on.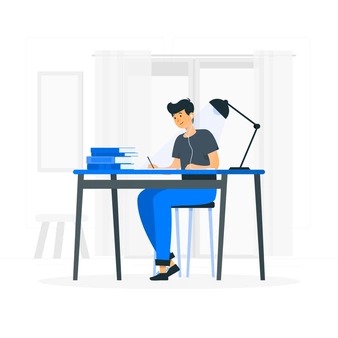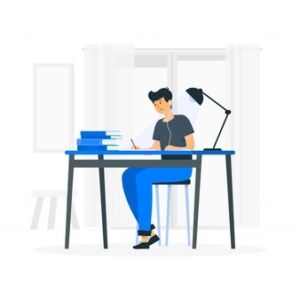 The Methodology of Self- learning Chinese
1. Learn Characters and Vocabulary
Chinese characters and vocabulary are the very foundations of speaking Mandarin. These are the basics of the basics, and you should expend effort on increasing your knowledge of these aspects daily. Without knowing characters or any vocabulary, there is no next step to go on to.
Vocabulary
There are lots of resources out there for learning Chinese vocabulary. For example, using resources like Anki, you can find courses based on vocabulary lists.
You might be wondering what kind of system a self-studier can use for the purposes of their learning.
One tremendously valuable resource is called the HSK. The Hanyu Shuiping Kaoshi is a national standardized test for non-native Chinese speakers. There are six levels, from HSK 1 to HSK 6, with the latter being the most difficult.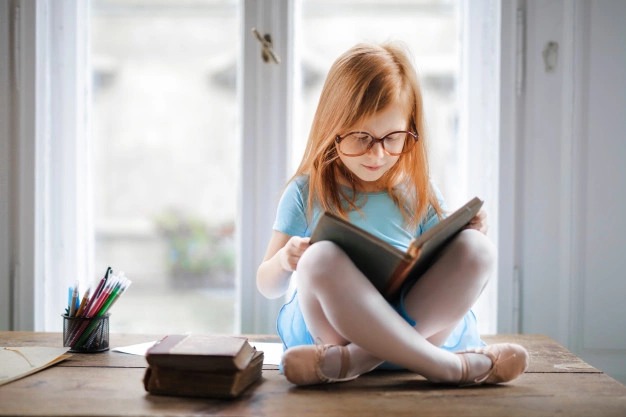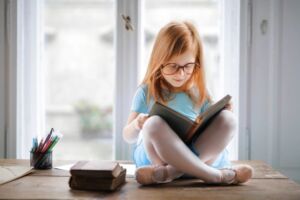 2. Put Everything Together
Finally, it is time to put the vocabulary (individual building blocks) and the grammar (the glue) to communicate in Chinese. There are two important aspects of verbal communication, which are listening and speaking.  
3. LISTENING
The first is increasing your exposure to Chinese media and Chinese language audio sources to improve your listening. Thanks to the numerous video streaming platforms which exist today, it is easy to find several TV shows to watch at your convenience. Often, you can find English subtitles for these shows as well, and Chinese subtitles are almost always included.
Chinese cinema has produced its share of famous movies, and these movies are another excellent way to learn Chinese. If you are unfamiliar with Chinese cinema, you can look up lists of movies that were box office hits or look up famous Chinese directors and get a taste of their works. 
CONVERSATION PRACTICE
In order to improve your speaking, you can find a conversation buddy. Several websites can help out with this process.
Meetup: Meetup is a website that focuses on bringing people of similar interests together. Similar to Couchsurfing, a quick look on this website may have you finding a language exchange event in your city.
Don't forget to connect to your social network as well. You may be surprised by the number of people who are interested in a language exchange from a simple Facebook post.
In the beginning, this stage will be tough to carry out. There are a number of challenges that come with practicing the Chinese language, especially with aspects of the language like tones.
You will not master Chinese in a day, so have patience and you will see small improvements building into fluency. There will be "aha" moments in which you find yourself in command of a language completely unknown to you before, and low points in which you will be asking yourself if you have improved at all.
The important thing is to persist and learn.
Although these three stages are presented numerically, you should focus on doing them largely in conjunction. Do not wait until you have 2000 characters under your belt to start learning vocabulary, and do not wait until you have 2000 vocabulary words to start learning grammar.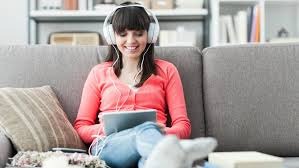 You might require a certain knowledge of each step before moving on the next, but there is no way to know until you try. Finally, practicing your Chinese with a real, native Chinese speaker may seem scary at first, but it is a step you will have to take eventually. Communication requires practice and time, and it is best to start as soon as it is possible for you to do so.
So, if you find yourself with constraints that prevent you from seeking out formal instruction, put a hold on your excuses and give self-studying a try.
If you find yourself unchallenged in your Chinese classes and want to go at your own pace, start using some of this article's tips.
No matter your motive, there are always tons of great reasons to self-study Chinese!
What are you waiting for? It's time to start studying!