Introduction
Learning a language takes a lot of time and effort. So n learners prefer to learn that language that can benefit their interest or which is meant for various opportunities in the future. And we are going to discuss it in this article before let's have quick information about the Arabic language. Arabic is a member of the family of Semitic languages. It is specifically a northern Semitic language. Other past Semitic languages included Akkadian also in the north, Hebrew, Aramaic, and Syriac to the east and west, and Abyssinia to the south.
Today, Arabic is a widely spoken Semitic language. Some other native Semitic languages spoken today include Hebrew, Aramaic, Kurdish, Amharic (spoken in Ethiopia), Tigre (spoken in Eritrea)a, and Berber (spoken in Morocco and Algeria). Some Semitic languages have either gone extinct or have become greatly limited because of the spread of the Arabic language. Phoenician, the ancient language of modern-day Lebanon no longer exists and optic, which the dominant language of Egypt is now only spoken in the Coptic Church. 
The Arabic language is unique as it technically comprises multiple varieties, but is commonly classified as one language. As a single language, Arabic is one of the six most spoken languages in the world, comprising more than 400 million speakers. If it is considered a set of different languages, EGYPTIAN ARABIC would be the most widely spoken variety of Arabic. 
Now, let's discuss some important points and scope for students learning the Arabic language in the Indian subcontinent.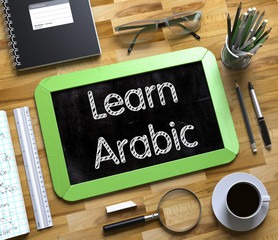 SCOPE FOR LEARNING ARABIC IN INDIA

1.Opens The World of Opportunities 
No doubt, learning the Arabic language offers plenty of opportunities to students, professionals and business people. If you have good knowledge of the Arabic language or have acquired an advanced level in it then you will be in high demand in India and abroad where Arabic is essential. Arabic is becoming an essential language in India and other countries when it comes to getting a job in the world's famous industries and corporations. 
2. Connect You To A Rich History And Another Civilization 
Saudi Arabia is home to a few archeological fortunes, proof that this part of the world was at one time the support of antiquated civilizations. Moreover, the disclosure of a few immaculate destinations has put Saudi Arabia on the rundown of nations that have a rich history and are
home to archeological miracles. Subsequently, by learning the Arabic language, you can dive into the rich history, culture and gain a more profound and more nuanced point of view of the Arabic-talking world than the typical themes found in US mass media. After learning Arabic you can try your hand easily with trade with the Arab countries.
3. Learn Other Languages Spoken In The Region 
Once you start talking in Arabic fluently, you'll be able to learn other languages spoken in the various parts of the Arabic world such as Urdu, Persian, Hebrew and Turkish. Most of the words used in these languages are derived from and similar to Arabic words so you can easily and quickly understand the semantic and grammatical concepts of these languages. 
4. Makes Traveling Easier 
With Arabic-speaking ability an individual can boost their travel horizons. You can make your visit to a Middle East nation simpler and more pleasant. A good number of local speakers communicate in English, while a bigger piece of the populace just communicates in Arabic as their essential language. Regardless of whether you have fundamental information on the Arabic language, you can without much of a stretch speak with local people. It would assist you with valuing the conventional towns and different focal points. 
5. Learn About The World's Second Largest Religion 
Islam is the popular religion in the Arab world and the second-biggest religion on the planet. By learning Arabic you can comprehend Islam's religion well. It isn't just a religion to numerous Arabs yet additionally a way of life. When contemplating Arabic, you are learning a language as well as gain bits of knowledge into Islamic traditions. 
6. Study Abroad Through Scholarship Opportunities 
With Arabic speaking ability, an individual can pursue their higher education in world's renowned universities or institutes. Some universities and institutes also provide scholarship programs to the students for a better study experience abroad.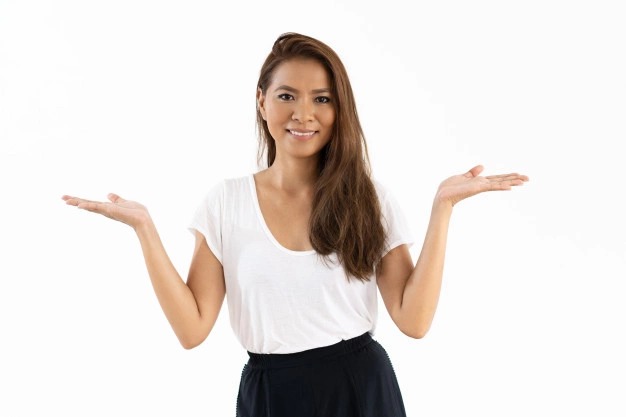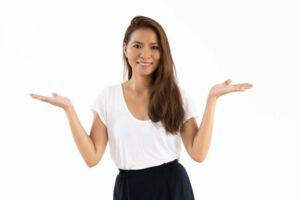 Learning Arabic will help you in many ways as you can study in Arab countries, explore the rich-history/culture or jobs in large enterprises. Learn Arabic by attending offline/online Arabic Language Classes in MULTIBHASHI .If you are from any part of India then you can also join the best foreign language learning company that can provide you advanced study materials, virtual Arabic language classes, and Arabic language courses at your fingertip. Do visit the website www.multibhashi.com and start your journey of learning Arabic and will surely guide you to achieve your goals.