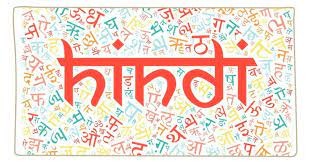 Introduction:
Hindi is the third most spoken language in the world (after English and Chinese), with over 615 million speakers. To put it in context, that's close to 10% of the global population, and around 44% of the Indian population, making it India's most popular language.  
Hindi is an Indo-Aryan language spoken in India. Hindi has been described as a standardized and Sanskritised register of the Hindustani language, which itself is based primarily on the Khariboli dialect of Delhi and neighboring areas of Northern India. Hindi, written in the Devanagari script, is one of the two official languages of the Government of India, along with the English language. It is an official language in 9 States and 3 Union Territories and an additional official language in 3 other States. Hindi is also one of the 22 scheduled languages of the Republic of India.
Scope of learning Hindi in India:
Career as a Hindi Translation and Interpreter
Knowledge of Hindi can help you get the chance to become a translator, interpreter, editor, proofreader, and content writer.
While there are many translation software like Google, Bing, etc., machine translation cannot replace human translation. There are words with dual meanings in different languages, and what works in one tongue does not necessarily work in another. Human translators and interpreters are much more reliable and effective, and the 'personal' aspect will always beat technology. That's why a career as a Hindi translator or interpreter is in high demand. And a job that pays well everywhere.
Jobs for Hindi Teacher, Trainer, and Lecturer
Do you have a flair for teaching?
If you know Hindi, you can select from different career pathways, and one such great option is language teaching jobs. A decade back, there was hardly any vacancy for teaching Hindi, but today you can find new openings across the world. Several CBSE, ICSE & international schools, and colleges and universities have introduced Hindi in their curriculum. These days, many companies and private institutes are also searching for Korean trainers for their corporate and professional courses. Besides, private tutoring and online classes are a few other alternatives.
Career prospects in Export and Import Businesses
Trade is the engine of the global economy. In the increasingly interconnected world, there is no far-off place.
Many Hindi-speaking regions, especially in India specifically seek bilateral cooperation with India. Hindi can surely increase your chances of finding a new job in an export company, getting a promotion or a transfer overseas, or getting selected for international travel or foreign assignment with better pay.
Importance of Hindi in Tourism and Hospitality
The hotel, leisure, entertainment, hospitality, travel, and tourism sector are among the largest and fastest-growing segments of the domestic and global economies. As the world is becoming a single global village, the understanding of Hindi is a great value add to your resume in the ever-growing travel and tourism industry.
Finally,
Whether it is for professional, social, or personal reasons, learning at least one-second language is a must for anyone that wants to move ahead in today's time.
Learn and master the art of another language other than your native language.
Want to start learning the Hindi language then join Multibhashi for outstanding and awesome results!!
ALL THE BEST:)