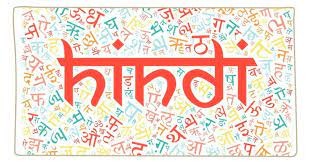 Introduction:
One can find many career options related to each and every language of the world. It is because all the countries in the world communicate with each other through some prescribed language. Hindi is one of the five major languages of the world. A massive number of people in the world know how to speak, write and understand the Hindi language. And in modern times, the Hindi language has become an effective means of earning a livelihood in the country and the world. The Hindi experts have a great opportunity to start their brilliant careers in different sectors in any country of the world. There are various jobs around the world that require Hindi skills.
Different uses of the Hindi language in the world:
If we consider the use of the Hindi language professionally, then we can see how the language is all over the world through the following means:
Hindi as an official language or language of work
Hindi is used as a working language in many countries including India. By 'Working Hindi' we mean the form of Hindi language in which we do our everyday work, that is, when we speak, write or use in any other way during our work. The Indian Constitution declares Hindi in the Dev Nagari script as the official language of the Union (Article 343(1)). At the State level, Hindi is the official language of the following states in India: Bihar, Jharkhand, Uttarakhand, Madhya Pradesh, Rajasthan, Uttar Pradesh, Chhattisgarh, Himachal Pradesh, Haryana, and Delhi. 
Hindi as a global language
Hindi has emerged as a major global language rather than being just a local language. And this is due to the growing interest among our foreign counterparts. Many foreign countries have established centers of learning to promote Indian studies. These centers offer courses in several Indian languages like Hindi, Urdu, and Sanskrit. There are some schools in the US that have decided to introduce Hindi as a foreign language along with French, Spanish, and German. Hindi has earned global recognition for itself in the linguistic arena. Apart from India, most people speak and understand Hindi in Nepal, Pakistan, Bangladesh, Singapore, Mauritius, USA, England, Uganda, Fiji, Suriname, Germany, South Africa, New Zealand, and Trinidad and Tobago.  
There are many great career options related to the Hindi language in India and abroad.
Let's have a look at the 15 Jobs that require Hindi speaking skills:
The 15 jobs that require Hindi speaking, as well as writing skills, are:
With a good grasp of the Hindi speaking skill as well as a good knowledge of the Hindi language along with having a degree in the language, you can opt to become a Hindi teacher, professor, or lecturer. 

Hindi news correspondent or Hindi News reporter. There is a great demand for Hindi news correspondents or Hindi news reporters who can speak fluent Hindi and have a good knowledge of the Hindi language. 

Another popular job for fluent Hindi speakers is the Job of a Radio jockey. If you like to speak and you are a witty person and have a good command of Hindi speaking then this job suits you the best.

Good Hindi speaking skills and a presentable character can help you to become a Hindi anchor as well as a Hindi news anchor.

Great fluency in Hindi speaking can offer you a job to become a Hindi voice-over artist. 

Your Hindi speaking fluency leads you to find a job as a telecaller in BPO's. 

Having fluency in Hindi speaking you will be able to apply for a sales executive or sales coordinator in Hindi. 

If you have good Hindi speaking skills then you can work as an interpreter for different organizations including government organizations.

If you wish to make a career in acting in Bollywood which is one of the renowned film industries in the world after Hollywood then your Hindi speaking skills will definitely work as a plus point.

 If you are a lawyer by profession then having good Hindi speaking skills will help you to find more clients from your language as well as from those who don't know your language. 

Along with Hindi speaking, if you have good Hindi writing skills then you will be able to work as a Hindi translator which is a very demanding job. 

With a good Hindi writing skill, you will be able to work as a Hindi Content writer, copywriter also.

 Great knowledge of Hindi speaking as well as Hindi writing will help you to write Hindi stories and editorials.

 If you have a polished Hindi speaking skill then you can work as a Hindi reciter or story reader. 

And finally, Hindi is a life-saving language. Having fluency in Hindi speaking will ease your working atmosphere in different organizations and company's where your colleagues or co-workers or you seniors and juniors don't know your language or are not fluent in English but they know Hindi. This is because there are Hindi-speaking peoples in mostly all the organizations or companies in India.
Finally,
So the Hindi speaking and writing skills will find you numerous prestigious jobs in various sectors all over the world. If you wish to learn Hindi speaking or writing you can book a class with Multibhashi. Multibhahsi provides online Hindi language learning courses by experienced teachers. You can learn Hindi with Multibhashi from the comfort of your home by audiovisual methods at your flexible timings.