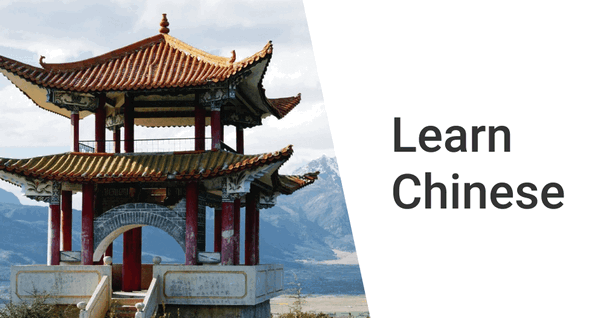 Introduction:
Primarily Chinese in China use simplified characters. It is taught in Mandarin-Chinese classes internationally as well. These characters are simpler, i.e., have fewer pen-strokes, than traditional Chinese characters.  The Chinese language is the oldest written language in the world with at least six thousand years of history. Chinese character inscriptions have been found in turtle shells dating back to the Shang dynasty 1 (1766-1123 BC) proving the written language has existed for more than 3,000 years. The Chinese written language uses single distinctive symbols, or characters, to represent each word of the vocabulary. The vast majority of characters are written versions of spoken sounds that have meaning.
Any language is worth learning because it provides a window into people's perspectives and career scope. The Chinese, however, are unique. Fluency in Mandarin can enable you to communicate with over 1 billion people of the world's second-largest economy. Whether you like it or not, Chinese is all set to become the next "language of the world" in the near future. Already the world's most widely spoken language with more than 1.4 billion native speakers, China's economic 'silk roads' and massive industrialization and exports are spreading like the ocean waves across the world.
Why Chinese has a lot of scope in India:

Competitiveness

: China has expanded its trade agreements to countries all over the world. With the Chinese market playing an influential part in every aspect of business and trade around the globe. Knowledge of the Chinese language will enable people, especially Indians, to compete competitively and effectively and efficiently in the global economy of the future.

Partnership with India

: Over the past 15 years, more than 150 Chinese companies have invested more than $30 billion in India in sectors such as automotive parts and consumer electronics, according to CII. China is and remains one of India's largest and most reliable partners. The trade and collaboration volume between the two countries is growing at a fast rate.

Career after Learning the Chinese Language in India

: Learning how to speak, read, and write the Chinese language has many advantages. It gives you the potential to enhance your career scope by working or traveling abroad, or you would have the possibility to embark on new careers as a translator or a teacher. There are plenty of Job opportunities after Learning Chinese. Some of the popular jobs are translators, interpreters, teachers etc.

Business Opportunity:

Many small manufacturers are sourcing a wide range of products from China. You can transform yourself from a low-value employee into somebody critical to a project's success in China. High-ranking American, European, and other Asian companies like Coca-Cola, Apple, Ford, Motorola, Mitsubishi, Volkswagen, LG, etc., are doing business in China.

Global Dominion

: Proficiency in Mandarin will ensure that you are a front runner in your profession and will also prove to be the key to endless professional opportunities. China is actively involved in world affairs as an influential player and will continue to do so for the foreseeable time. As China now has opened up to the West, there are opportunities for employment in all areas.
Finally,
If you want to continue learning Chinese with interactive and authentic Chinese content, then you'll love Multibhashi. Multibhashi naturally eases you into learning the Chinese language. Native Chinese content comes within reach, and you'll learn Chinese as it's spoken in real life.