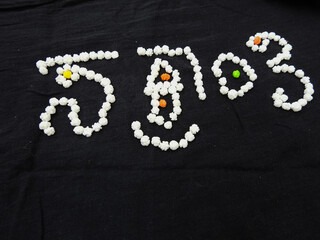 Introduction:
Kannada is the language of Sandalwood cinema, some of India's oldest literature, and roughly 50 million people across the globe. The earliest existing example of written Kannada, the Halmidi Inscription, dates back around 2,500 years. (Living in or visiting Karnataka? You can see it for yourself in the striking Government Museum in Bengaluru.) The prolific quantity of Old Kannada literature has led to Kannada being officially labeled a Classical language of India. And as a Dravidian language, it has a lot in common with other major literary languages such as Tamil, Telugu, and Malayalam (but a bit less in common with Hindi and Urdu).
Many newcomers to Bangalore don't bother learning Kannada, the local language. Many people come to the city from North India and can get by easily by speaking Hindi. English is also spoken by many people here. This ease of communication is also due to the Kannadigas' amazing flexibility: many speak several South Indian languages, Hindi, and English in addition to their native Kannada. As a result, many Indians from outside Karnataka living in Bangalore for a long time don't speak Kannada at all. The US Foreign Services Institute (FSI) is many people's port of call when deciding how difficult a language really is for English speakers. While the FSI's website doesn't explicitly mention Kannada, many people consider it to be in line with their Category III languages, meaning it would sit alongside Tamil, Telugu, Urdu, and Hindi. Well, the FSI reckons that if you were to intensively study a Category III language for 25 hours a week, you'd reach professional working proficiency after 44 weeks or roughly 10 months.
Let's have a look on how you can learn Kannada easily:

Learning the Kannada Script:

Multibhashi

will help you read and pronounce the Kannada script. In each mini-lesson, you're introduced to four or five different characters and asked to select the right sound. We found it surprisingly effective at helping you recognize different characters, but it won't teach you to write. Alternatively, for something that goes a bit slower and more in-depth, watch this YouTube playlist from Kannada TV.

Immerse into Kannada Media:

With Kannadiga films, you have an opportunity to hear people having natural dialogue in the language. Turning on English subtitles will help you understand what's going on and what the characters are saying. Avoid using English subtitles as a crutch. Remember that translation is an interpretation of the meaning of the words, not literally what the characters are saying. Listening to Kannada music also gives you some insight into the values and culture of the native people of the area. If you see coverage of an event that you already know about, you can use your understanding of the situation to improve your listening or reading comprehension.

Talk to native speakers:

You must use polite and respectful words with people when you talk to them. As in any culture, being polite and respectful will endear you to strangers. People will also be more willing to help you with your speaking skills and be more patient with your halting Kannada if you mind your manners when talking to them.

Fun with Kannada:

Expanding your vocabulary will help you talk about more topics, speak with greater detail and precision, and avoid having to pull out a dictionary mid-conversation. No matter your Kannada level, Anki is a great tool. You can create your own flashcard sets or use someone else's. The app adapts to how difficult you find certain words, and you can also add images and audio files to the flashcards.

Kannada Textbooks:

Using a textbook can add structure to your studies, especially if you haven't signed up for a course or classes. Bear in mind that while textbooks can give you a good foundation in grammar and vocabulary, you might need to look elsewhere to practice listening. Plus, your spoken Kannada will definitely benefit from a language exchange.
Conclusion
Try out a Kannada course, book classes with a teacher, and start reading the imaginative novels of some of Karnataka's greatest authors. It won't be long until you're speaking Kannada with confidence.