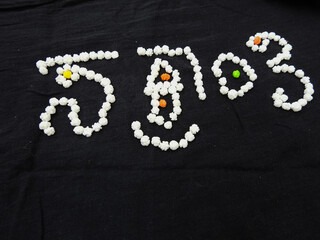 Introduction:
The answer to this question will depend on you. The first question that arises is that do you want to learn Kannada? The answer depends on many factors like the reason why you want to learn this language.
Kannada is a language spoken widely in India in the state of Karnataka. It has been stressed that a child must know his or her regional language. So if you belong to the state of Karnataka it is of course important that you learn Kannada. Or if you know Kannada but you're not very fluent at it then you would still require working upon it. Kannada is not a very difficult language. English alphabets can be used to learn Kannada.
So, should you learn the Kannada language:
There is a lot of scopes and opportunity to learn Kannada. It is always very important to utilize your time fruitfully. When you are free, you should indulge in healthy activities that make you mentally strong and help you to learn and grow.
Since we are all addicted to our mobile phones, usually we tend to use social media apps or play games and spend time watching some web series. It is not that you cannot use social media or you cannot watch a series. It only means that you cannot spend your entire free time and just doing these things that give you nothing in return. Instead, you should use this time in such a way that you learn something new, maybe pursue a new hobby, take care of yourself, read something or watch something useful.
Well if you are into the Kannada language then what would be better than using your free time to learn this language. If you are a working professional or a student who is busy throughout the day with his or her work and hardly gets any free time then you should use this time to learn the Kannada language. The best part is that you don't have to visit anywhere. You already do not have time because of your work schedule to visit a class physically but amidst the Covid-19 pandemic, things have pretty much turned online. So you don't have to worry about getting more tired than you already are. All you can do is relax on your couch with a book and pen, your smartphone with a good Internet connexion and then you are ready to go.
Learning this language will help you and you will not have to remove extra time to learn this language. Instead, your free time will be utilized very well since all the resources are freely available on the Internet. You just have to browse through the pages and get your hands on the one that is the best. You can little by little start progressing and achieve your goal without having to stress a lot.
But how do I learn Kannada?
Multibhashi is one such solution to your language problems. It provides live online video training for many languages like French, Spanish, Arabic, and English including Kannada. There are many platforms that are providing language training but since Kannada is a regional language most of the platforms do not provide training for this. But Multibhashi is a platform that teaches all foreign as well as regional languages. I think it is the best platform you can approach in order to learn in your free time.
Multibhashi platform provides you training at your convenience. You can select the time when you remain free during the day and utilise that time to learn Kannada from an expert. You can also visit their official page and find out more about the courses from there. You can also download the Multibhashi app for free from the Google Play store.
Conclusion
So stop wasting your time doing nothing and add spark to your life by utilising your free time to learn something which you always wanted to.