German language
The German language is a West Germanic language mainly spoken in Central Europe. It is the most widely spoken and official or co-official language in Germany, Austria, Switzerland, Liechtenstein, and the Italian province of South Tyrol. It is also a co-official language of Luxembourg, Belgium, and parts of southwestern Poland and a national language in Namibia. German is most similar to other languages within the West Germanic language branch, including Afrikaans, Dutch, English, the Frisian languages, Low German (Low Saxon), Luxembourgish, Scots, and Yiddish. It also contains close similarities in vocabulary to Danish, Norwegian, and Swedish, although these belong to the North Germanic group. German is the second most widely spoken Germanic language after English.
One of the world's major languages, German is a native language to almost 100 million people worldwide and is spoken by a total of over 130 million people. It is the most spoken native language within the European Union. German is also widely taught as a foreign language, especially in Europe, where it is the third-most taught foreign language after English, French, and the United States. The language has been influential in science and technology, where it is the second most commonly used scientific language and among the most widely used languages on websites. The German-speaking countries are ranked fifth in annual publication of new books, with one-tenth of all books (including e-books) in the world being published in German.
Everything is easy if you start with it. This morning, motivation one day led me to reconsider my decision. I planned to start with it to see what it is about and see the difficulty it carries. I started watching videos of how to learn German. I was a bit satisfied. I got the energy to give it a try. I read my articles and collected some tips from there. I read about the importance of German in various articles and got that extra boost. I want to share with you these tips.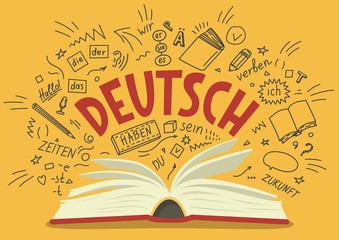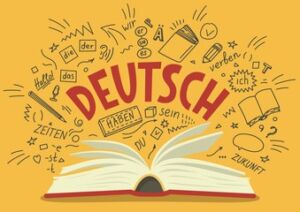 First, let me list down some tips to get that motivation.
Everything seems difficult at first, but it is not.
· You can do it.
· Learning a new language gives you a new pleasure.
· If you water it with your efforts, hard work, and dedication, you can surely achieve it.
Well, this is how I started.
1. Got a notebook and pen.
2. Make a list of apps, websites and videos, and audios that teach German.
3. Select from among the list which ones are the best(since many apps and websites teach German, it is confusing to select from them. So I read reviews, did my research, and sorted out the best ones).
4. Bought books (online and offline after a lot of research).
So I did a lot of hard work to get started. I did this because a dear friend advised me that if you start well, you do it well. Now I will tell you how I proceeded:
 I started with the basic Alphabets that form the vital part of any language. I heard audios to get the pronunciation for them. I had to do it like 15 times to learn that. But it was okay. I learned it.

Then I made a list of German vocabulary with their English meanings. This is so important. How do we even speak if we do not know the words? I made it a point to learn more and more vocabulary each day.

Then I listened to more audio and videos of how to frame sentences and phrases.

Then I started speaking to myself. I know it sounds funny, but only I had myself. I stood in front of the mirror and spoke to myself.

Recorded my audios and listened to them.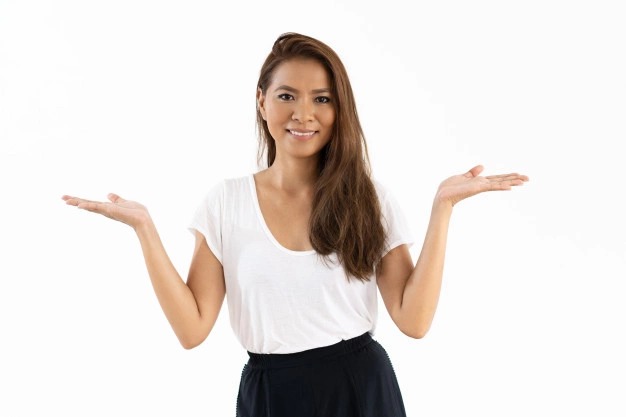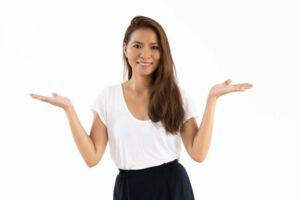 My 5 golden rules:
 Revise
2. Be punctual.
3. Dedicate time daily.
4. Learn something new daily.
5. Do not give up.
Finally, I will share with you my top secret of being able to speak German. Well, I started as a one-woman army, but soon started to feel heavy with the daily tasks with nobody to correct me, nobody to communicate with.
Then I came across Multibhashi. They claim to be the one-stop solution to all our language problems. They are very much true. I joined Multibhashi in a confused state. I must say it was one of the best decisions I have made. The trainer- an expert in the German language – was so cooperative. So much knowledge, daily spoken German, correcting my mistakes, and it was fun.
I would highly recommend you all to follow the tips I have listed down and join Multibhashi and make your journey worth the time and effort.
All the best!!