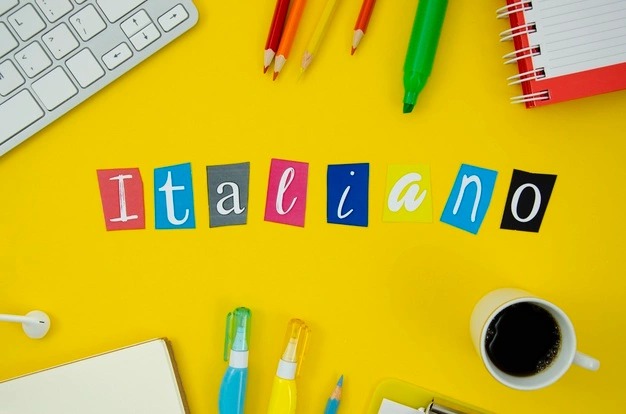 Introduction:
Italian, a romance language, is a very beautiful tongue. It is the closest language to Latin in terms of vocabulary. It is also the third most spoken language in the world with 85 million speakers. Although so widespoken, it can still be challenging to learn Italian. Read this blog till the end to know what makes this language hard to learn. 
Just what is so tough about the Italian language?
A melodious language! 
As mentioned earlier, Italian is a beautiful language, but what makes this language so beautiful is its melody. Yes you heard it right! It is a melodious language, which means, the words are pronounced not simply but with a certain melody to it. Which actually helps and changes with the meaning. Hence it is very important to learn the melody right. It is a key part of pronunciation in Italian. The pronunciation of the words is very easy, but what is tricky is saying them in this melodious tone.  
Grammar 
Even if the words and pronunciations are somewhat easy, the grammar is complex. It has many articles and prepositions, many languages have only three to four articles but Italian has a whopping six articles. Apart from these, what's more confusing is that using one grammatical form with another often creates new words. So it is very very important to learn and understand and remember which word goes with what and how it can completely alter the meaning of the sentence. Even the syntax of the language and sentence formation becomes tricky because of this. Moreover, there is a heavy usage of the subjunctive verb. Which in turn just complicates the meaning, rather than using indicative verbs, it uses the verb for doubt, desire or opinion. 
Everything has a Gender 
Italian as well as a few other languages including the Romance languages have genders assigned to everything whether living or non living. This might get very tricky for an English speaker as well as the speakers of any such languages. But there is a trick to figure it out, any word that ends with "o" is masculine and any word that ends with "a" is feminine. 
Understanding the difference between the consonants 
As mentioned earlier, Italian is a melodious language, so whenever a consonant is repeated or double consonants are used the meaning changes, but the pronunciation only changes slightly. It can be hard for non-Italian speakers to listen to a constant sound and understand whether it is double or single. It will take quite practice to make out the difference and stop yourself from making mistakes in understanding the right word. For example, the word "pane" means bread whereas the word "panne" means breakdown. 
Conclusion:
The level of difficulty while learning any language varies from person to person depending on the languages that one has learned already. Speakers of some languages may find Italian extremely difficult, whereas speakers of some would find it extremely easy. However, in this blog, I have highlighted the areas that one usually finds tricky to learn when new to the language, and these should not stop you from learning your favorite language. Practicing thoroughly will help with these.